Nominate Your Company: Submissions Open for Glass Magazine Awards
Glass Magazine's 2023 Awards recognize the best glass can be: Complete your survey by April 25.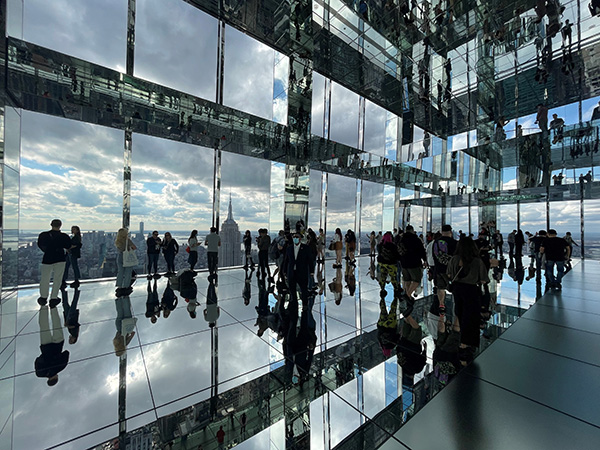 It's time to nominate your products and projects for the Glass Magazine Awards, which recognizes the best that architectural glass can be. 
Make sure your company is represented for its standout products and projects this year. Award winners will be recognized in the August/September issue of Glass Magazine, as well as during an event at GlassBuild America 2023. 
The Process
Review the categories below, and then complete the survey, providing information related to the category prompt. Complete nominations by April 25 to be considered. Please contact Norah Dick, ndick@glass.org, for any questions about the process. 
Submitters are limited to two nominations total. This means
one product and one project
two products, or
two projects.
Complete a separate form for each nomination.
To be eligible, projects must have been completed, and products must have been released, after September 2021.
Do not submit the same project/product nomination for inclusion in multiple categories.
Incomplete entries (no photos, too little description) may be removed from consideration.
Editors reserve the right to reallocate submissions to different categories as appropriate.
By submitting images to the Glass Magazine Awards, you agree that you/your company are the originator or copyright owner of the work, and that you grant Glass Magazine and its parent, the National Glass Association, permission to use your submitted work in publications and related materials.
5 Tips to a Winning Nomination
Winning projects and products:
Include high-quality photography (over 2 MB, 300 dpi)
Clearly state why the project/product stands out from the rest
Meet eligibility requirements
Provide all requested information within the word limit
Minimize marketing language ("This ground-breaking project...") and include relevant technical information
The Project Categories
Project entries will be judged by a panel of industry experts.
Best Decorative Glass Application
This category highlights stand-out decorative glass projects. Previous winners have featured large-scale architectural applications, decorative glass for signage and public art displays, innovative retail storefront and more. 
Best Feat of Engineering
This category recognizes amazing applications of glass and glazing that stretched the design and engineering team. Tell us about your structural glass walls, your glass floors, your façade systems with complex geometries, your seismic-rated curtain walls and more. 
Best Green Project  
This category recognizes high-performance, sustainable glass and glazing projects. Projects should demonstrate how glass is a key component in meeting green project performance goals. 
Best Glass Interior   
Glass is taking over the interior. Tell us about your innovative interior stairs, rails, walls and more. Describe the benefits of the interior application, from acoustic performance to daylighting. Note: projects with decorative glass should be submitted in the Best Decorative Glass Application category.
Best Jumbo Glass Project  
Go big or go home with this category, which recognizes impressive oversized glass applications for the interior or exterior.  
Best Project Team   
This category recognizes collaborative design and construction on a project with innovative glass and glazing. Entries should highlight a design-assist or design-build project that brought glass and glazing industry players into a project early on and required frequent collaboration throughout the process.   
Best Protective Glazing Project 
This category highlights the glass and glazing products and installations designed to protect occupants and save lives. Applications can include any type of protective glazing, from fire-rated to hurricane impact to intruder-resistant, to glazing with anti-microbial technology, and more.
The Product Categories
Product entries will be awarded through public voting.
Best Innovation for the Factory
This category recognizes any products, tools or equipment designed to benefit industry manufacturers.  
Best Innovation for Installers
This category recognizes any products, tools or equipment designed to benefit installers, providing cost, labor and time savings. Submissions could include equipment, tools, software, installer-friendly end-products and more that help installers cope with labor concerns, save time and money.
Best Glass or Glass Component Product
This category recognizes glass and glass components products (glasses, coatings, spacers, etc.). 
Best Framing System or Component
This category looks at the frame. Tell us about your complete metal systems, profiles, component parts and more. 
Best Hardware Product or System
This category highlights innovations in glazing hardware. Applicable products include hardware for doors, windows, bath enclosures, railings and more.
R&D Award
This category highlights the impressive research and development efforts that go into the creation of a new product. It is all about the process of creating solutions to the industry's top challenges. Entries should highlight concepts for new products that have or have not launched. Submissions should detail the design and development process.