How to Choose Material Surfaces That Support Healthier Environments
June 9, 2020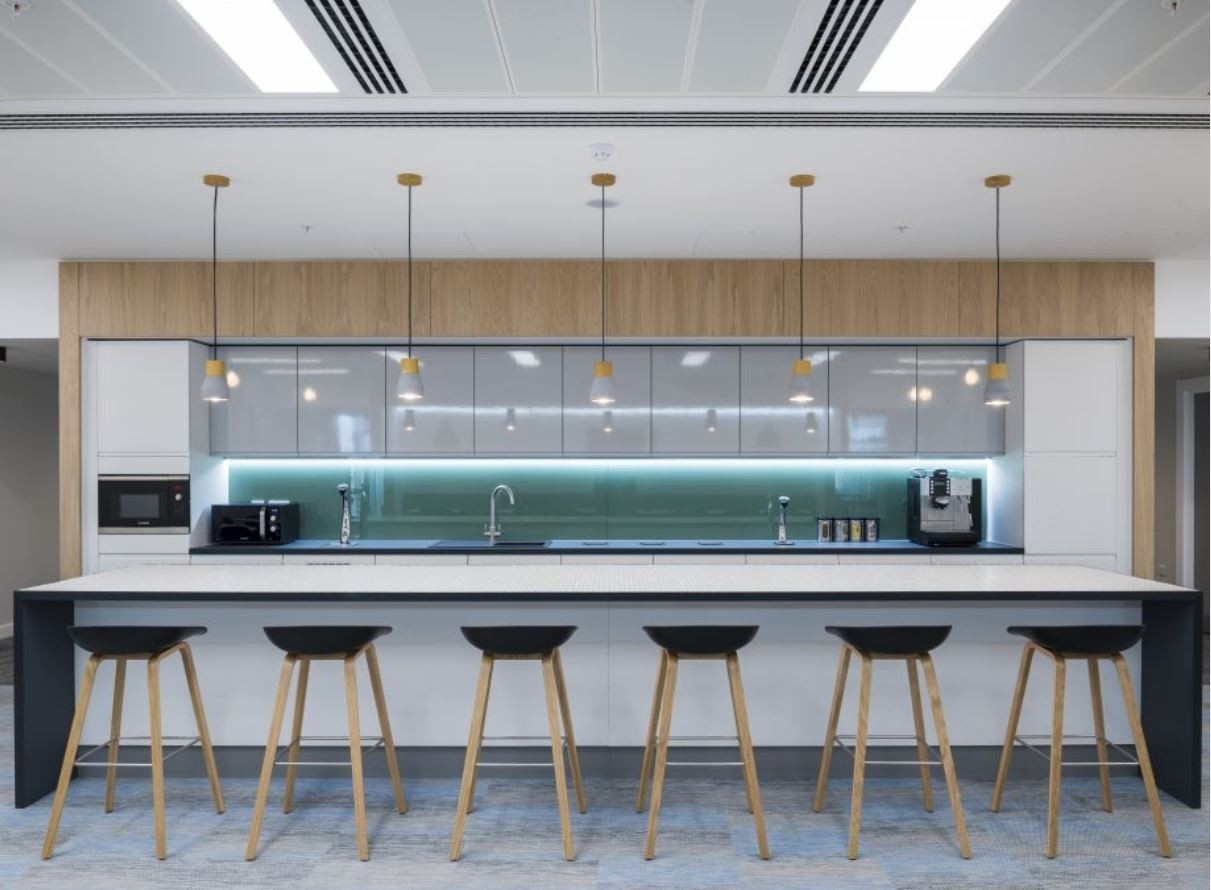 Preventing disease is at the forefront of everyone's mind these days and the surfaces of the building materials you specify can help tremendously when it comes to designing and maintaining a cleaner, healthier environment. According to an article from HFM Magazine, environmental service professionals are expanding their traditional roles to determine which surfaces are best to use as it relates to being more hygienic, easy to disinfect and durable to sustain strict cleaning requirements.
The post COVID-19 culture will encourage the design team to place more emphasis on applying these practices beyond healthcare facilities, looking at high-touch materials in office, retail and residential building designs. Traditionally, the materials selection process is based on budget, aesthetics, and function. Color, texture, and durability play an important role as well when it comes to interior finishes. Specifying glass checks all these boxes and more, because it is a solid surface material that offers endless design possibilities, while also being durable and easy to disinfect.
In today's market, glass is available in an array of thicknesses, sizes, finishes, colors, patterns, and textures—including custom digital imaging. No compromises to be made when it comes to bringing your creative vision to life.
Important questions to ask when specifying interior finishes:
1.   Will this material be used in a high-traffic or high-touch application? 
2.    Is this material porous or nonporous?
3.    Does the installation dictate the use of a porous material at the joints or seams?
4.    Does this material tend to hold on to dust, skin particles or other contaminants?
5.    What is required to clean the surface of this material?
6.    Is the surface of this material easy to clean and disinfect?
7.    Will this material withstand frequent cleanings and disinfectants without compromising the aesthetic, or reducing the lifespan of the product?
Three key factors that make glass an ideal solution for interiors
The "new normal" will encourage specifying building materials with surfaces that are easy to clean and disinfect, which make glass an ideal solution, and one that allows tremendous flexibility as it relates to function and aesthetics.
Material Surface. It is important to consider the porosity of a surface, and how it can accumulate contaminants. For example, glass is nonporous whereas textured walls, wallpaper, fabric, and vinyl are typically porous, causing them to "hold on to" dust, skin particles, bacteria, and other contaminants. These materials are more challenging to clean. Over time and depending on what is required to keep these surfaces clean, it can result in excessive costs to maintain, or to replace due to degradation of the material.
Hydrophobic and oleophobic surface protection.  In general, glass is an easy to clean material, but for applications where the glass will be exposed to dirt, moisture or high-humidity—it can be treated on one or both surfaces to repel both water and oil, protecting against staining and etching. In addition, cleaning time and frequency is significantly reduced. EnduroShield glass surface protection is an example of how glass used for shower enclosures, pool enclosures, kitchen backsplashes, glass railings—indoor and outdoor—wall cladding, counter tops, and more can be protected.
Installation methods. Materials used for installation can also influence the factor of hygiene. An example of this would be comparing glass and tile. Glass is nonporous and can be cut and fabricated in large sheets resulting in the use of only one large panel, hence eliminating joints, or certainly fewer larger panels of glass to minimize the number of joints. A flat polished edge can be applied to the glass for a clean butt-glazed installation that requires no silicone or grout in between. Tile is typically porous, restricted to smaller sizes, and requires grout to seal the numerous seams and joints. The grout used to install tile is porous, hard to clean and collects dirt and bacteria. View this article to learn about common bacteria found in grout lines.
What does this mean for design professionals?
Moving forward, we will likely start to see architects and designers focus more on spatial awareness, flexible workspace environments and furnishings; and investing in more hygienic, durable, and easy-to-clean building materials—for commercial and residential designs.
Glass is so much more than a solution designed for residential windows and building facades. In today's market, glass has become one of the most popular materials among interior designers and architects due to its ability to combine multi-functionality with design aesthetics.