Glass Magazine, the Glass and Glazing Authority, delivers complete coverage of the architectural glass and metals industry. As the official publication of the National Glass Association, it serves glazing contractors, full-service glass companies, fabricators, manufacturers and architects. 
Glass Magazine provides essential insight into industry trends, new product introductions, and news and market intel for every market segment through 8 annual print issues, the Glass Magazine Weekly newsletter, exclusive online-only content and more. 
Glass Magazine offers:
Focused news coverage
Updates from leading industry meetings and events
Insightful articles on market and design trends
Regular columns with insider info on codes, legal issues and business management
Best practices for the jobsite and factory
Coverage of new products and supplier solutions
Expert articles on operations and technology
Exclusive insights and commentary on workforce development and other hot-button issues for all glass companies
Leading market reports, including Top 50 Glaziers, Top Glass Fabricators and Top Metal Companies
The industry's premiere awards program, the Glass Magazine Awards
The annual All About Glass & Metal guide for architects and specifiers
Glass Magazine is dedicated to providing the industry with unbiased, relevant content to help companies across the supply chain build more profitable businesses
Meet the Editors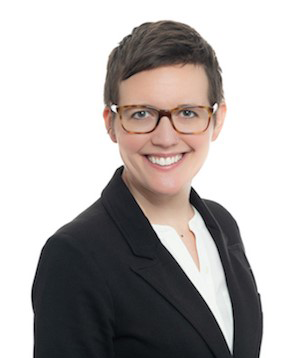 Katy Devlin
Katy Devlin brings more than 15 years of glass industry experience to her role as editor in chief. She joined Glass Magazine and the National Glass Association in 2004, and in her time at the magazine has worked to track developments, top challenges and trends in the ever-evolving architectural glass and glazing market. Devlin oversees editorial direction and content for Glass Magazine, GlassMagazine.com and Glass Magazine Weekly. Contact Devlin with article ideas, feedback on editorial content and with questions regarding any Glass Magazine publications.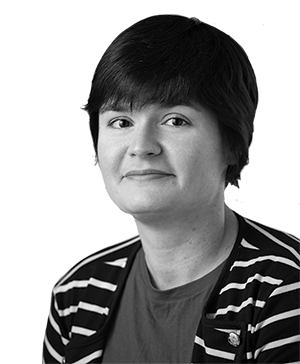 Norah Dick
Norah Dick joined Glass Magazine in 2017 as assistant editor. She oversees daily editorial content and manages Glass Magazine's industry rankings, including the Top 50 Glaziers report, Top Glass Fabricators report and Top Metal Companies report. She also directs the prominent Glass Magazine Awards program. Contact Dick to submit press releases, news and products related to the commercial architectural glass industry.
Laurie Cowin
Laurie Cowin serves as senior editor for Glass Magazine's sister publication Window + Door and is a regular contributor to Glass Magazine. Cowin brings unique insight from her decade of experience in B2B publishing in the construction industry, most recently reporting for the online publication Construction Dive. Contact Cowin with article ideas for both the commercial glazing and residential fenestration markets.
Want to know about the rest of the team behind all of NGA's publications and initiatives? Meet the whole team.
Learn more about partnering with Glass Magazine
Submit press releases and/or learn about writing for Glass Magazine
Keep up to date with the fenestration industry with a subscription to Glass Magazine and Glass Magazine Weekly