Designing for Accessibility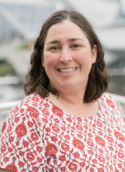 According to AARP, 10,000 baby boomers turn 65 every day. Combine this with the CDC's statistic that one out of every five adults in the U.S. lives with a disability, and the trend toward designing for accessibility is a growing one.
The Americans with Disabilities Act was established in 1990 by President George H.W. Bush to prohibit discrimination against individuals with disabilities. Title III focuses on public accommodations and commercial buildings, with guidelines to meet when developing a public space. There has been a recent movement toward specifying accessibility in private condominiums, for example, where ADA isn't required. The building owner and architect usually make the final call as to whether a building meets their goals for accessibility, rather than the government. This shift changes the dynamic around accessibility for architects, designers, contractors, engineers and building owners.
Whether designing a building to meet ADA requirements, or a non-ADA building with the intent of providing an accessible design, here are a few factors to keep in mind:
Holistic Design: A product is only one piece of the puzzle. An entrance, for example, can enable accessibility to a building, however whether it is ADA-compliant or not depends on many factors. Project teams often make the mistake of assuming products referred to as "ADA Doors" can make a building accessible. But, hardware, approach area, reach, forces and motion are all critical to enabling a product to provide the right level of accessibility. For example, inadequate hardware can make a door too heavy to open. Products must be verified by the architectural and engineering team for each application in an accessible building. Understand what each product specified is capable of, then determine what needs to happen to make the product work as intended.
Installation is Key: Installation can make the difference in a product's ability to perform and ensure the accessibility of a building. It starts with the framing, setting up the proper width of doors and height of windows. A low threshold door is only useful if it is framed, then installed at the proper height. As stated in ADA Section 404.2.5, "thresholds if provided at doorways shall be ½ inch high maximum." Similarly, the variability of the slab is critical. An uneven slab from interior to exterior may help to keep water out of a building, but it can make accessibility near impossible. This is an easy mistake to make, because the interior and exterior slab is often poured at different times.

Collaboration: A holistic design amongst the players involved in the project is critical. Communication early in the process can be key to success. This allows for any product customization to be designed and manufactured in a timely manner and for the installers to understand what needs to be done to ensure accessibility for the particular project.
Heather Evans serves as Certification Program Engineer at YKK AP America Inc. She joined YKK AP in 1999. Heather spent several years managing and implementing collateral and estimating software before joining the Product Development team in 2016. 
The opinions expressed here are those of the individual author and do not necessarily reflect those of the National Glass Association, Glass Magazine editors, or other glassblog contributors.