Every Building Tells a Story
May 13, 2019
In our industry, it is easy to get bogged down in the details, and with good reason. The right cuts, sealants used and installation processes can make or break a job. We live in a world where every detail and measurement is critical to the success of a project. But if we take the time to step back, what we are doing is much bigger. As glazing contractors, manufacturers and architects, we are designing the future. And each building, with its own design inspiration and personality, tells a story.
It may sound a bit hyperbolic, but as I was speaking at a conference recently about one of our recent projects, this rang particularly true to me. And as I got to thinking about it, I realized how crucial of a role we each play in making these stories come to life.
The JW Marriot shows the evolution of Nashville
The JW Marriott Nashville was a particularly noteworthy project, as the building owner and architects on the job set out to truly design an icon—a building that would forever change the skyline of the city of Nashville. The glass and fenestration were custom-designed to create the unique shape of the building—a football-like elliptical shape—as well as meet the acoustic and energy requirements. Each aspect of this project helped to tell the story about a changing and growing metropolis, and a building that would be written into its history.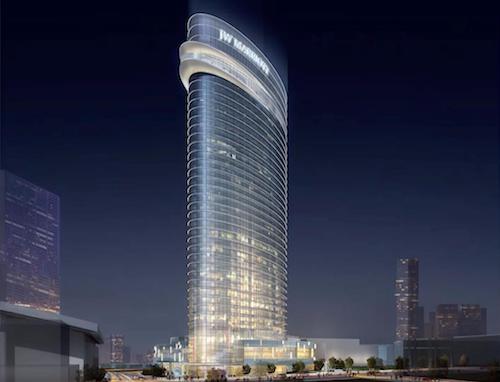 Tulane University School of Business blends with its environment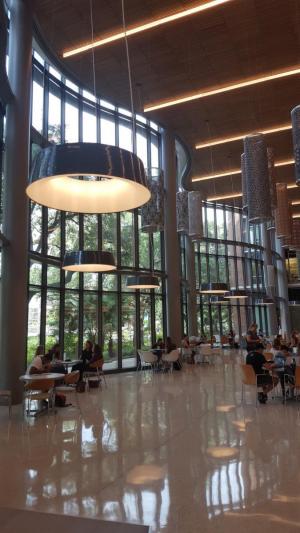 The JW Marriott is just one example, but it doesn't take an iconic building to have a story. Tulane University's School of Business is another great example. Every aspect of the design tells a story about its philosophy. It was designed around its environment, saving 100-year-old oaks by weaving around them in a snake-like fashion, using the most high-performing glass and fenestration for protection from coastal weather challenges, and providing the ideal environment for higher learning, with an emphasis on day lighting and acoustics. 
Every project has its own vision, and as glazing contractors and manufacturers, we are responsible for bringing that vision to life. Like many things often are, this incredible responsibility is easily lost in the fast-paced nature and detail-oriented culture of our industry.

But if we change our view and think about the story that we want to tell and the legacy the building will hold, it can change how we work together. For example, we may all be inclined to look for solutions to problems, whether it be a slight modification or customization that may make a big difference in the end result. By working together throughout a project in a professional and collaborative way, we can tell these stories successfully and with high regard for each role in the process.
Steve Schohan is a marketing and communications manager at YKK AP America, where he develops marketing strategies and leads research efforts on emerging markets and trends, with an emphasis on driving industry product evolution and innovation. Schohan has more than 25 years of experience in the retail, construction, home improvement and consumer products industries. He has served as the vice president of QEP, a company involved with the manufacturing, marketing and distribution of a comprehensive line of specialty tools and flooring products. Schohan also spent nearly 15 years with Dow Chemical Company.