2020 Industry Trends | Part 6 | Software & Digital Tools
Pandemic Pushes Glass Industry into Digital Space, Connecting Systems and Manufacturing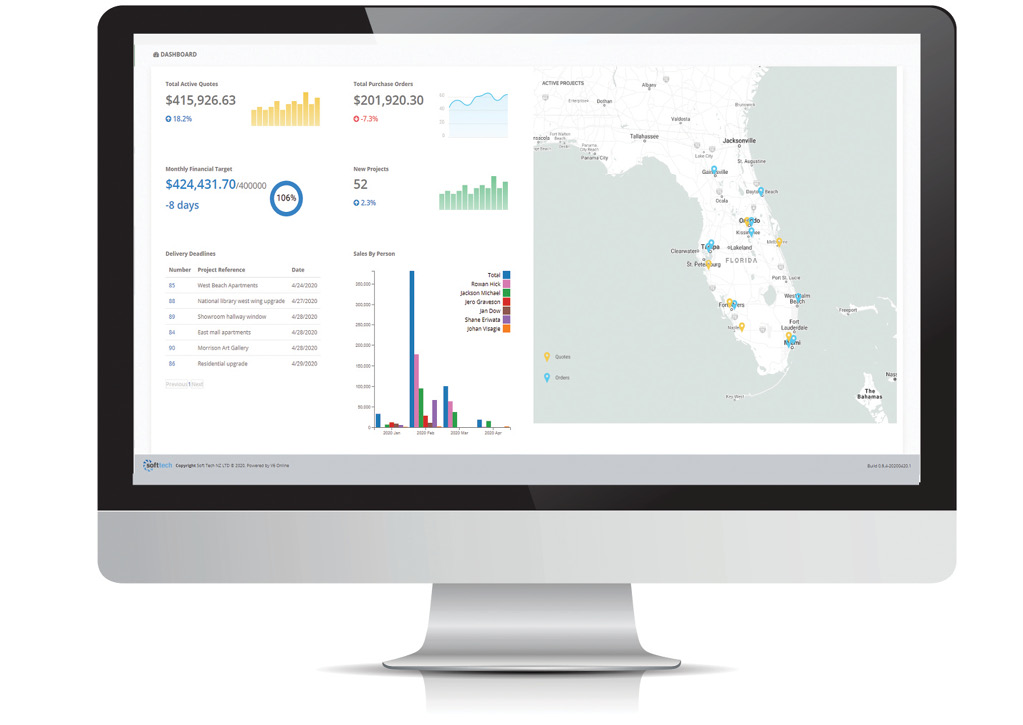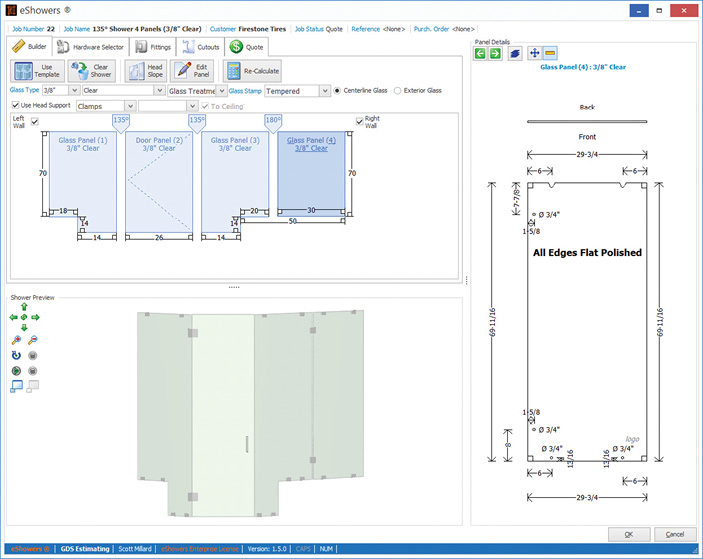 One of the immediate results of the pandemic appears to be the rise in digital spaces and tools, and the increased adoption of software. Still, the industry has further to go in terms of getting equipment—and people—online, say industry leaders. 
"There [are] still a lot of great opportunities companies are missing out on," says Tyron Ball, CEO of Soft Tech. "Many are still grappling with a lot of the fundamentals [of software], including getting off of the legacy systems, and setting up core business processes and basic data integration processes."
"I still believe there is much progress to be made in seamless communication between manufacturers and independent software companies like ours," says Scott Millard, owner, GDS Estimating. "We don't see this as a trend yet, but it needs to be. We should be able to readily connect with manufacturers to streamline the process of quoting and ordering material."
It's possible that the next generation may also be spurring further and wider adoption of IT and software. "A lot of times, whether it's a glazing shop, or even manufacturing, you have the owners' kids that are now coming into the business that grew up with technology, grew up using AutoCAD and have plenty of technology in their life and want to bring that into the factory," says Josh Rudd, sales executive, A+W Software.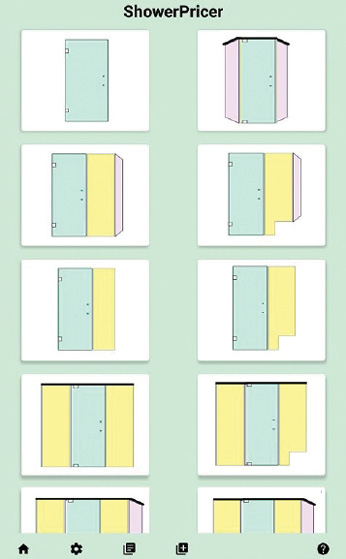 Integration
Companies continue to integrate and streamline processes on the shop floor and beyond, eliminating "islands" of connectivity, say industry leaders. "Today's factory is much more integrated. Tighter communication between systems and well-defined workflow rules are becoming even more critical," says Dave Miller, group manager, business development executive at FeneTech.
The need for interconnectivity also exists for external processes, such as connecting bidding and estimating software for installers and fabricators. "Many great stand-alone programs already exist to do one or a few things very well. Instead of rewriting that same functionality into new programs or, every supplier's worst nightmare, using new or different software, it is normally much easier to make existing systems talk to each other," says Shaun Podenack, integration coordinator, BidUnity. "This happens through an Application Programming Interface.  ...  APIs define what data can be exchanged, how it should be labeled, and where it should be sent."
Further integration will also help streamline, and even partially automate, material quoting, says Podenack. "Right now, contractors and suppliers 'double handle' some of the same information in the quoting process, which has been necessary in consideration that yields on glass material need to be determined by the fabricator's software. We think that a streamlined quoting process, eliminating duplicate efforts, will make contractors and suppliers more likely to be successful in terms of winning bids."
Mainstreet Computers has also been using APIs to integrate digital tools and software with its own systems, says Diane Hughes, sales and marketing representative. "We are looking at partnerships that can offer some integrated tools that work back and forth between different platforms, using API," says Hughes. "We don't have storefront estimating with our software, so we're working with another company to incorporate their value from one platform into our software. In the past, we would have had to rewrite it into our own program, but now we have a different solution."
Expanding the reach of software also includes connecting software systems to hardware, expanding the Internet of Things. Soft Tech's Ball says that this connectivity is accelerating. "The hardware space has picked up its game," he says. "[We're now seeing] integration with hardware, self-driving trucks, and next generation robots, all driven by software. The relationship with devices and tangibles is exciting."
Rudd says A+W Software is already adapting existing popular mobile devices and equipping them to do a variety of functions, such as barcode scanning. "[The program] uses an existing technology everybody has in their hands―a cell phone―to be able to perform certain factory functions."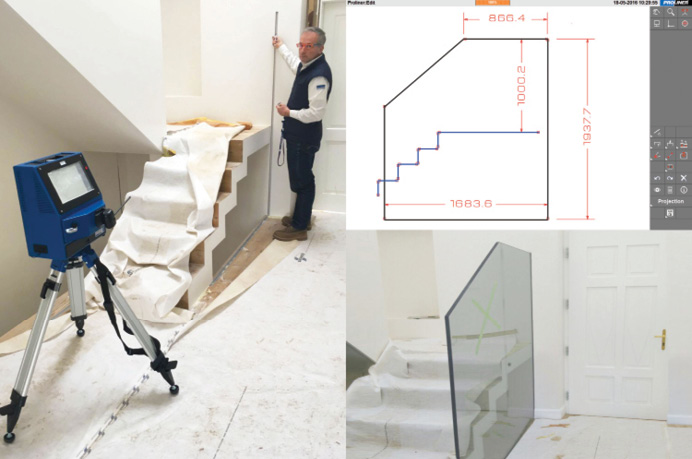 Remote access
The pandemic forced much of the labor force to work from home, pushing many companies to move processes online to be available remotely. Podenack says the company's software is in demand because it is cloud-based, offering remote accessibility. "People can work from home, or anywhere with an internet connection. This feature is in much greater demand in consideration of the pandemic. We have ... seen an increase in the number of suppliers reaching out to us," he says. 
A+W's Rudd also says that online versions of tools have been useful during this time of separation. "I've been doing a lot of demos on our iQuote program, which is a web-based order entry and order updating system that's attached to our ERP. It allows for customers or salespeople to use the web from wherever they are to place orders and build their own quotations."
Mainstreet Computers' Hughes says that several customers have moved to the company's cloud-based software, due to the remote access needed for employees working from home. "Some of our customers were still on desktop instead of on our cloud software [at the beginning of the pandemic]. During these times, it became increasingly difficult, because they were tied to their office, and they saw the great value of being able to log in from home without having a VPN set up, so the cloud access has been very valuable. We've had multiple people convert from desktop to cloud." 
The company's products are also moving from a cloud-based system, where information must be stored on a server, to a browser-based system, which allows users to login through a web browser. "The ease of access is enhanced through [the] browser-based version, and it allows us to update the software's language, allowing it to interface with different APIs," in addition to allowing for easier mobile access, says Hughes.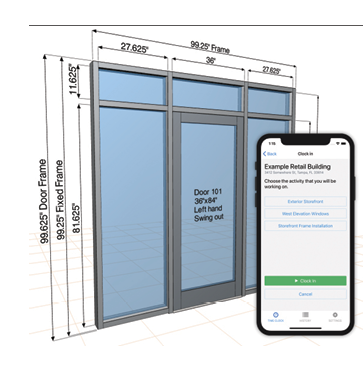 Data-driven systems
Increased connectivity, and the automation of processes through software, can also improve efficiencies by tracking data that employers can then use to make business decisions. "The ability of these automated work centers to send data back to the production system provides opportunities for more flexibility and better management in the workflow," says FeneTech's Miller. 
Part of the motivation comes from increased competition, including from abroad. "A lot is driven by the labor skill shortage, and increased competition from overseas," says Ball. "There's a need to capture that data and automate those processes to make things faster and more accurate."
Using software, companies can analyze outcomes to improve business processes, says BidUnity's Podenack. "Once a project has been completed, the software can compare the hours that were actually worked to the hours that were estimated. Going forward, that information can be used to inform estimators' anticipated labor activity durations," he says. 
Zach Harris, managing director at Prodim International, also anticipates a rise in digital processes on the jobsite, due to an even further need for efficiency and accuracy. "[There will be] even more focus on the digital process, as every waste counts double. Everything has to be right the first time, with the least amount of site visits."