Advanced Window Technologies: The Latest on Thin Glass
Interest in thin glass and "skinny triples" is picking up and drawing the attention of commercial builders eager to install energy-efficient products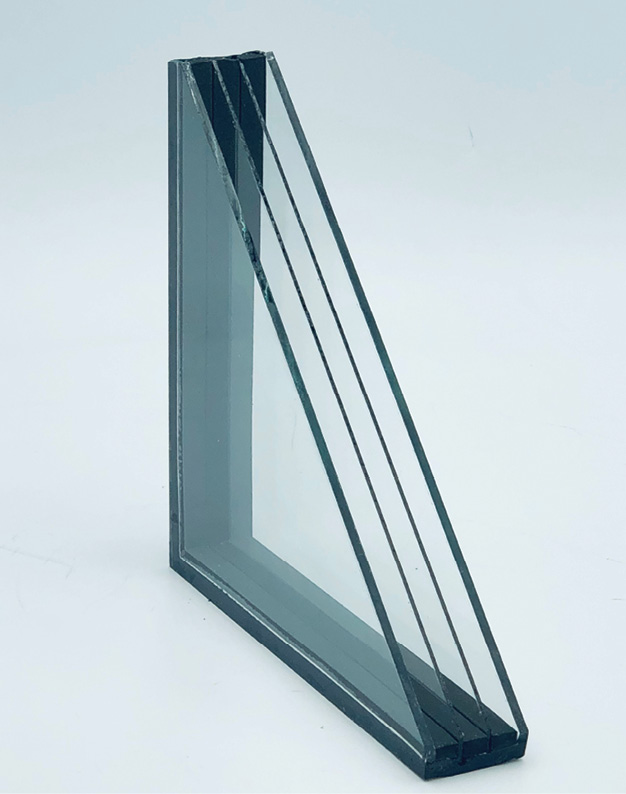 The National Glass Association recently closed out its successful NGA Glass Conference: Tacoma with a presentation from Robert Hart, principal scientific engineering associate, Energy Technologies Area, Lawrence Berkeley National Laboratory, on emerging high-performance technologies—specifically thin triples, and how there are more thin glass products entering the market, with multiple manufacturers and component and equipment suppliers. 
"Why are we looking at thin glass and thin glass triples? As we look at various alternative technologies to achieve high performance, we don't want to rely on just one technology," Hart told attendees. "We want to look at what other options there are, and thin glass is one of several technologies that can get us to these higher performance goals." 
While thin glass and interest in "skinny triples" is picking up and drawing the attention of both commercial and residential builders eager to install energy-efficient products in line with updated building energy codes and standards, there are roadblocks for thin triples, according to Hart. Namely, technical concerns (such as safe handling and compatibility with existing fabrication equipment), code and regulatory questions (mainly related to safety and building code applicability), and cost. 
Addressing industry challenges 
Some of these concerns were also raised among a wide cross-section of industry, building professionals, practitioners, academics, researchers, and decision makers during the first virtual meeting of the Thin Glass Technical Advisory Group on May 17, hosted by LBNL. The group is focused on the utilization of thin glass (1.6 millimeters or less) in fenestration systems and will provide guidance and recommendations for U.S. Department of Energy and California Energy Commission funded projects. 
Participants called out what they feel are obstacles to utilizing thin-glass in high-volume production, and many of the concerns revolved around cost and price points, including the cost per square foot of the glass, costs compared to other types of materials, cost of triple panes and low-e coatings while taking energy codes into consideration, price point comparisons in both new and retrofit installations, handling and processing by fabrications (whether purchasing new equipment or modifying), krypton gas, and volatile pandemic pricing. 
While cost concerns are front and center, others argue that thin glass today is readily available and affordable, thanks to the market created for thin glass by smartphones and flat-screen televisions. "There is a whole industry out there that knows how to make, cut and transport thin glass. It's a pretty fast learning curve to bring this to industry," says Stephen Selkowitz, principal of Stephen Selkowitz Consultants and affiliate at Lawrence Berkeley National Laboratory, in a presentation in January 2023 at the NGA Glass Conference: Miramar Beach. 
"Thin triples are at niche volume now, but [the technology] has the potential to be more mainstream," says Selkowitz. "From the technology side, there is nothing to hold it back. The price is fine. The handling is fine. What's needed is the market pull side." 
"I did a poll from the [2021] NFRC Certified Product Databases and 44% of the manufacturers in the database had a certified window or vertical slider that had three panes of 2.3-millimeter glass or smaller. So nearly half of manufacturers already have a version of thin triple certified," Hart told attendees of the NGA Glass Conference: Tacoma. "There are multiple manufacturers now with products on the market; component and equipment suppliers are out there. Sales of triple panes are 1% to 2% of the actual market, so most manufacturers are not actually building this, but they technically can, and they have it certified." 
Other concerns expressed during the technical advisory group revolved pressure equalization, glass strength and thermal stress in triples. Participants also reviewed deflection and handling, including size limits, operation handling and automation equipment compatibility with thin triple products, as well as safety glazing applications, optical polarity and the interaction of glazing, coating limitations, and whether low-e coatings can be used on thin glazing. And codes, standards and certification discussion included ANSI Z97.1 Safety Glazing Materials Used in Buildings, hitting the energy and greenhouse gas targets of energy codes, designation and certification marking of thin triples, and the lack of standards and testing regarding safety, impact and load bearing. 
Related questions included:  
How will energy flow be calculated in thin triples? 
Can internal grids be used in thin triples? 
How can borosilicate glass be evaluated along with soda lime thin glass? 
What edge treatment will be required for thin glass breakage reduction? 
How will waviness/movement due to wind loads in IG be handled, particularly as IG gets larger? 
Better understanding thin glass
Advisory group members decided that more research is needed to understand the use of thin glass in safety glazing. The breakage requirements of thin glass when tested per ANSI Z97.1 were raised as well as the need to better understand the mechanical behavior (edge conditions) for thin glass IGUs, the availability and durability of safety films, defection limitation testing and resistance to thermal stress, increased understanding of how thin triple units break as an assemble (not just monolithic), the possible limits of lamination paired to thin glass to still be considered safety glazing, and more. 
Learn More about thin glass and triple-pane IGUs

From the NGA

From Lawrence Berkeley National Laboratory