All that Glass Can Do | Next-gen technology
Innovating with VIG, BIPV and Dynamic glass
All that Glass Can Do, Glass and Metals 601, is the final installment of Glass Magazine's six-part series "All About Glass and Metal: A Guide to Glazing for Architects and Specifiers." The complete series provides an in-depth look at specification and design for glass and glazing. It begins with "Glass and Metals 101: An Introductory Guide to Glazing for Architects and Specifiers" and in subsequent sections covers topics ranging from specifications to interior glass, protective glazing, glass and the energy codes and more. To access the complete series, visit glass.org/store.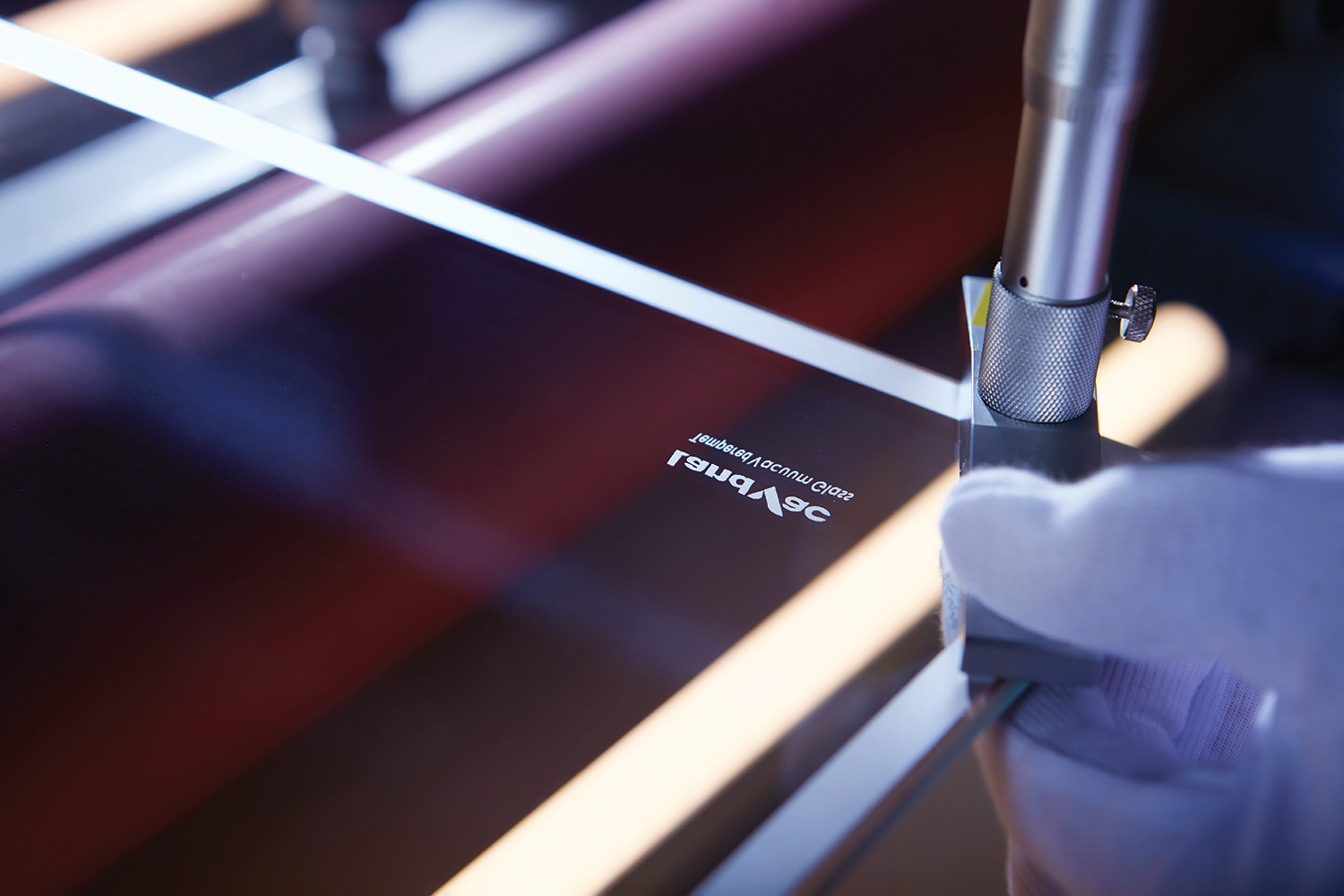 Above: LandVac tempered VIG. Photo courtesy of VIG Technologies, IGE Solutions.
In addition to incremental improvements, the industry is also seeing the introduction of technologies that mark a larger step forward in performance. "It's an exciting time for glass," says Miles Barr, cofounder of Ubiquitous Energy, producer of transparent solar. "The level [of] our imagination is the only limitation. I'm excited to see what we come up with."
 

Industry officials point to several performance products with a growing footprint in the market, in addition to the wide range of existing technologies in the industry. 
3 growth technologies
VIG
Vacuum insulating glass offers thermal performance values that surpass those of traditional insulating glass units and, in some cases, begin to rival solid walls. "You have the same [visible light transmission] of a typical IGU, the same solar heat gain coefficient, but you take with it an R-value of anywhere from 5 to 15 depending on the technology," says Charlie Boyer, principal, Boyer & Associates, and consultant, VIG Technologies. In hybrid combinations, with the VIG unit used in addition to a traditional IGU, the window achieves even higher R-values, he says.
VIG units feature two pieces of glass surrounding a hermetically sealed space separated with small pillars. The air is extracted to create a vacuum, Boyer says. The overall width of a VIG unit ranges from less than 7 millimeters to just over 12 millimeters—about 1/3 the width of a traditional double-glazed IGU. The narrow profile makes it a promising option for retrofit and restoration, as the units can fit into existing profiles for single-glazed units, or they can be used in conjunction with existing glass to create hybrid solutions. 
VIG also offers acoustic performance benefits and condensation resistance. It is a popular option for refrigeration—for example, freezer and refrigerator doors at  grocery stores. 
BIPV
New code requirements for onsite renewable energy generation could drive use of building integrated photovoltaics. "In one big piece of news pushed through ASHRAE 90.1, there will be a new requirement—a prescriptive requirement—for onsite renewables," says om Culp, owner of Birch Point Consulting and energy code consultant for the NGA. "The push for renewables is coming not just in LEED buildings or green buildings, but all buildings."
Photovoltaics are an option for owners pursuing energy generation not just through rooftop solar arrays, but through the building façade. "All buildings have lots of glass surface. We see that as potential to generate electricity," says Barr. 
Early building integrated photovoltaic technologies included visible solar cells on the glass and provided limited energy generation. In recent years, companies in and out of the industry have made moves to address aesthetic and performance concerns. Ubiquitous Energy, for example, developed a transparent PV window. "We want to do that while maintaining look and feel and aesthetic of standard glass," says Barr. The technology offers transparencies between 40 and 80 percent and power conversion of 1 to 10 percent. It is applied to the glass on a coating line, Barr says.  
In another example, Onyx Solar has developed transparent solar product in addition to an amorphous silicon PV product that provides additional aesthetic options for designers. Onyx has also worked to increase the size of its solar products, to meet industry demands for large-format glasses. 
Dynamic glass 
Dynamic glass products—glasses that shift from a clear to tinted state—have been around for decades, though the products have increased in use in recent years. The product technologies, primarily electrochromics and thermochromics, shift from a clear to tinted state, optimizing solar heat gain and visible light transmittance through a building's façade throughout the day. 
Recent evolutions in dynamic glass have included larger-sized units and units that can transition with a smooth gradation of tint. 
High Performance Projects