The Big Picture
Project success depends on all teams working toward a shared vision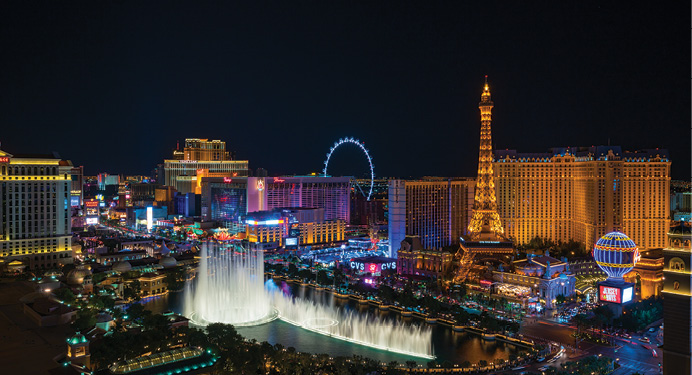 GlassBuild America: The Glass, Window & Door Expo returns to Las Vegas Sept. 12-14.
When it comes to major architectural construction, it's important to keep the big picture in mind. Creating a major superstructure takes vision, and it takes countless people and teams working toward that vision to make it a reality. It's about creating harmony among a variety of products and materials, all with the goal of meeting increasingly stringent codes and criteria around the world while still pushing the boundaries of architectural design.  
This mission is something to keep in mind this month as our industry comes together for this year's GlassBuild America show in Las Vegas. The fenestration industry contributes so much to commercial architecture, and it's always worth considering how we can be working together to advance our industry for the benefit of buildings around the world.
Two critical "big picture" points to remember when tackling any project: 
1-Everyone plays a part 
I often think about everything it takes to make a city like Las Vegas functional and welcoming for visitors. The city's myriad casino resorts run like clockwork, and no doubt it takes the effort of countless individuals to make it work. From the cooks to the dealers to the sanitation professionals, everyone plays a part in making the experience the best it can be, and any lapse in that process can really throw a wrench into things. 
Consider what goes into making a commercial glazing job successful; it's not so different. Raw materials need to be delivered to the glass manufacturing shops in a timely and efficient manner. Glass pieces need to be cut and broken out accurately. The glass washing station must be properly calibrated and operated to ensure clean surfaces for proper aesthetic appearance. Sealants and spacers must be applied correctly. Completed units must be transferred throughout the plant floor in an organized way and must reach the jobsite at exactly the right moment, because some major commercial jobs don't have the space to store materials before they're ready to be installed. Glaziers at the site must then, of course, be ready to perform proper installation.
For projects to last their expected and promised lifetimes, everything throughout that process must go correctly. An improper sealing job can lead to an unsightly and performance-compromising seal failure down the line, creating much more of a headache with repair and replacement costs than if the job was simply done right in the first place.  
Our industry does plenty to ensure that all of these processes happen consistently and successfully. New investments are being made in manufacturing equipment, and importantly, the organizations that are doing it right know they must also invest in their people. Amidst a labor shortage, we need to focus on our best employees, doing what we can to boost engagement and pride in the work we're doing. The ongoing success of our industry depends on it. 
2-Every component counts 
Components and products should be selected with attention to one primary consideration: their contribution to the success of the final product or project. 
When designing a building, an architect cares about the comprehensive performance of the entire project. However, it's often a balancing act between those goals and overall project cost. Fortunately, there are some high-performance technologies and automated processing capabilities in the glass and glazing sector that allow them to accomplish both. 
Every major project is more than the sum of its parts. It's the effort that went into manufacturing, planning, product selection and more. As an industry, we should keep "the big picture" in mind in everything we do.