Binswanger Glass Celebrates 150 Years
How the company grew from a small family business in Richmond, Virginia, to a leading glass authority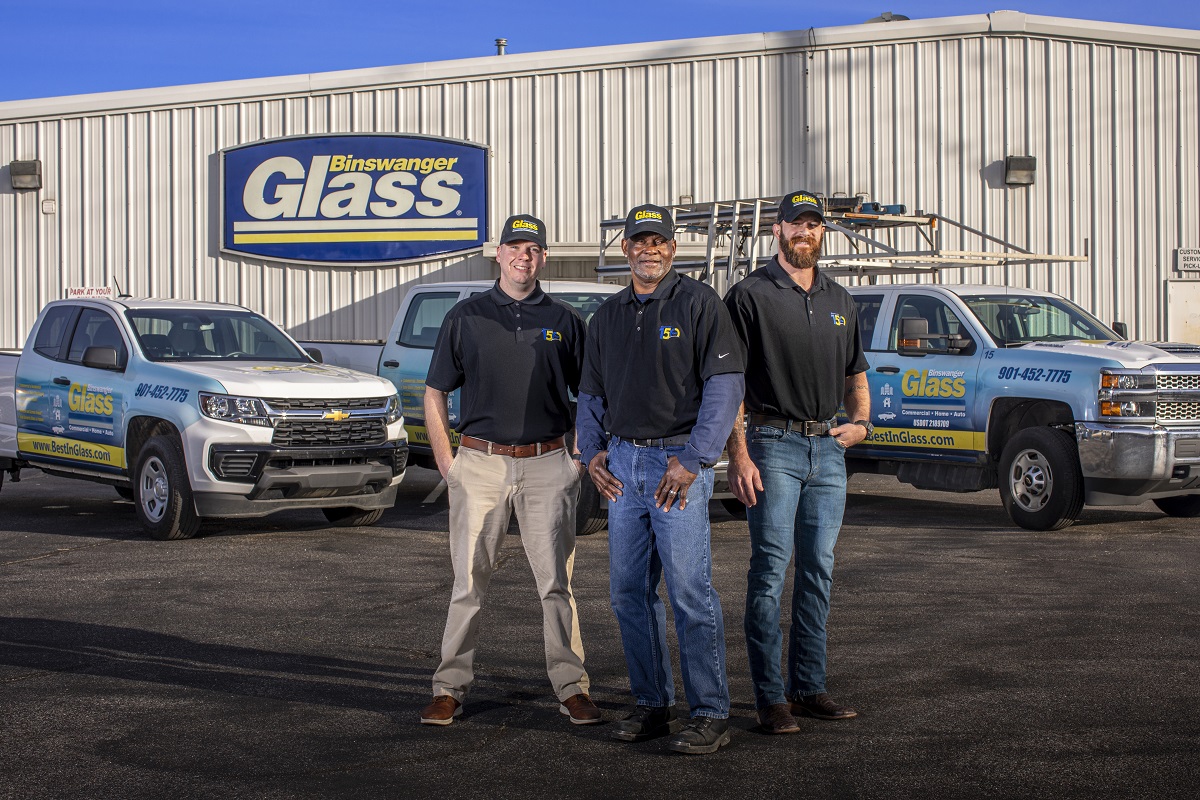 Binswanger Glass, a residential, commercial and automotive glass provider, with 66 locations across 15 states, is celebrating 150 years in business this year. As this is a rare feat in the glass industry, Binswanger officials credit their company values, atmosphere and hard-working employees on all levels for the past century and a half of success.
Looking back
Binswanger Glass was founded in 1872, when Samuel Binswanger used his last dime and all the money he could borrow to start a small retail glass store on East Main Street in Richmond, Virginia, in the aftermath of the Civil War. The glass store was in downtown Richmond, which was still rebuilding after the war. The location was strategically chosen for access to the railroad, as locomotives were vital to moving people and materials before the automobile was invented. The original building façade is still standing today with a new occupant.
Samuel's sons, Harry, Mose, Milton and Ralph, began working in the store, and the family business expanded steadily. Samuel Binswanger died in 1896, but the company lived on as Harry took over. The firm was incorporated in 1903, with Harry as its first president.
In 1906, Milton Binswanger established the first branch office in Memphis, Tennessee, and in 1923 a third office opened in Houston. From then on, Binswanger only continued to expand, withmembers of the Binswanger family continuing to run the company until 1969, when it was sold.
"I'm very proud that the company is still one of the leading glass companies in America and is still doing a great job with its customers and employees while leading the industry," says Richard Binswanger, great, great grandson of Samuel Binswanger.
"There are several second- and third-generation workers at Binswanger. However, we still feel like a family-owned business, and it gives me a sense of pride to see the company continue to grow," says Debbie Baker, director of human resources.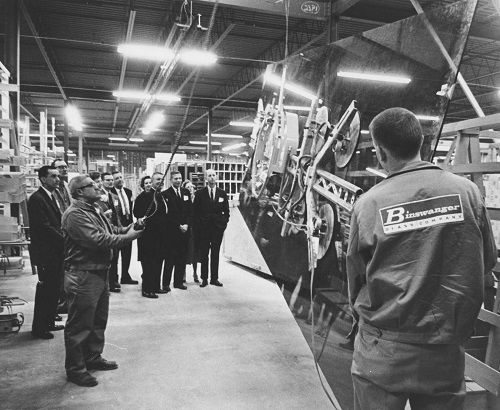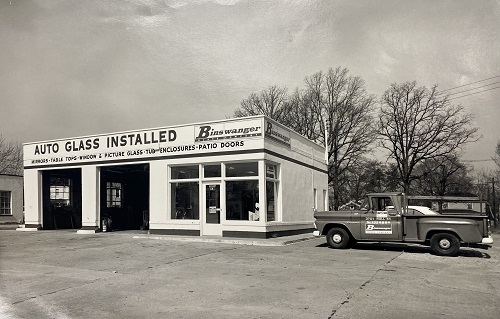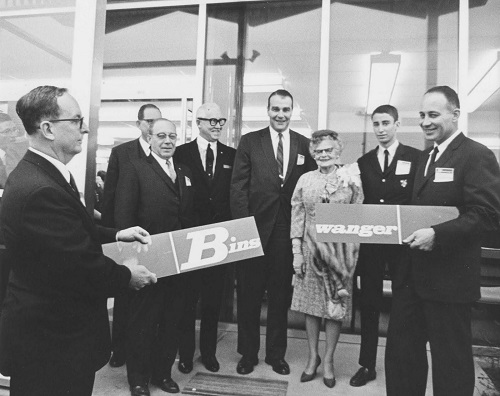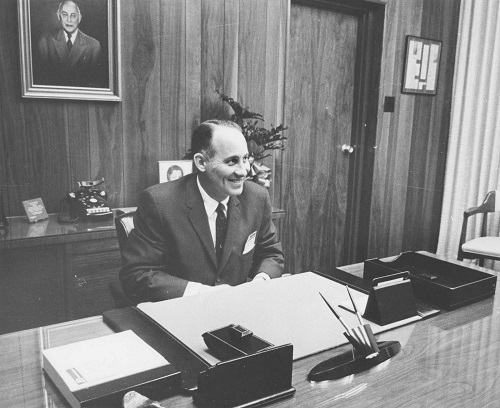 While Binswanger officials say it's hard to pinpoint the company's biggest accomplishments since 1872, in an anniversary video Binswanger created to commemorate their anniversary, Richard Binswanger says the company was awarded the opportunity to put 57,000 names on the Vietnam War Memorial in Washington, D.C. He says this was a great honor for the company that they did not benefit from financially or advertise off of; the company simply did it for the sake of doing something good.
Also in the video, President and CEO Mark Newsome says that although a lot has changed over the years, and regardless of how fast Binswanger continues to grow, "we will still operate under the founding principles from 150 years ago."
"The principles we were founded on back in 1872 are quality, service and price. Our legacy says a lot about our company. We're a company that's been in business for 150 years. We've gained a lot of long-term customers over those years who trust us and have built relationships with us; even generationally passing down those relationships to their sons and daughters. Those are the principles we were founded on that still hold true today," says Jennifer Brereton, director of marketing.
The people of Binswanger
Binswanger officials say their employees, combined with the incentives the company offers, help keep the company not only running smoothly, but cultivate a supportive and productive environment.
"We have a bottom-up mentality. We really are greater than the sum of our parts. It could be a glazier with a good idea, or a manager with a good idea, so that bottom-up approach makes it hard to pinpoint an exact person [who has contributed to Binswanger's success]," says Brady Nail, regional director. "We are here today because people show up every day."
Brereton says Binswanger has a program in place to incentivize its employees to come up with good ideas. Any employee can put a plan together and present it to the leadership team, which aims to "promote innovative thinking" and ensure that everyone has an opportunity to voice their opinion.
Overcoming obstacles
It would be difficult to make it 150 years in business with no challenges or hurdles to overcome as a business, but Binswanger has persevered through it all, say officials.
"This company has survived the Great Depression and a lot of economic challenges over the years. We started growing like crazy in 1872, spreading out and getting new branches put together; then the Great Depression happened and the owners at that time had to forgo making profits just to keep the business going," says Brereton. "There's been a lot of fluctuations in the economy, and ownership, over the years, but we've been Binswanger all throughout that time. One of the things Richard Binswanger, the great-great-grandson of founder Samuel Binswanger, talked about was how the name has stayed the same all these years; the principles we were founded on [have] stayed the same all these years. So, with all the challenges that have gone on through the history of the company, we've been able to maintain the name and the legacy for 150 years."
What's next?
Moving forward, those at Binswanger have their eyes set to the future to ensure the continued success of the company. Charles Witherington, director of purchasing, says he sees the company making a greater push into the commercial construction space, with a large opportunity there. Witherington says Binswanger has made some big investments in the commercial segment over the past year, which has helped the company's revenue "grow substantially."
Rich Porayko, a consultant for Binswanger, says that making sure the company becomes an employer of choice is the "next strategy to bring in the best people in the industry" and to help the company continue to grow in a positive direction.
"I think the big thing is trying to standardize even more and utilize our skill and take full advantage of that. It's a balancing act of nurturing that entrepreneurial mindset, but also trying to scale up," says Brady. "I hope down the road we see an even more cohesive brand and business practices from the company. Trying to balance that with an individual spirit, that's one of the fundamental challenges," says Brady.
Brereton added that Binswanger is continuing to invest in its people and equipment, including a new RhinoFab machine in Texas that will help make their operations more efficient.
"There's an innovative approach to those kinds of things that's going to help us succeed in the future, all the way down to the branch level," says Brereton.