Great Glazing | Careington DialCare
Bronze standing seam metal panels and geometric glass curtainwall create a signature entrance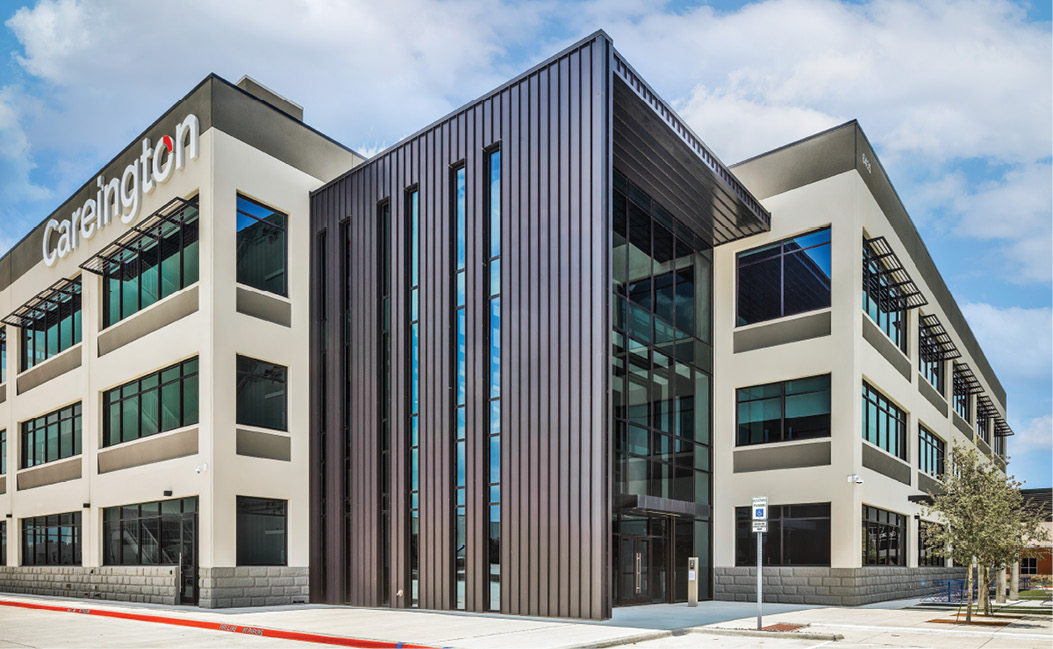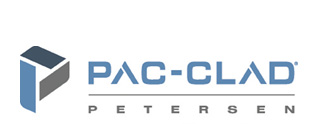 Photos: Courtesy of alanblakely.com 
Location: Frisco, Texas 
Metal Supplier: PAC-CLAD | Petersen
Architect: Merriman Anderson Architects, Dallas, Texas
The basics
Medical and dental insurance provider Careington International, and its subsidiary DialCare, opened its third facility in Frisco, Texas, in April 2021. This 75,000-sq.-ft. office building houses DialCare's telemedicine services: a customer-service call center, sales personnel, and several other departments. 
Signature design
Architects utilized dark bronze standing seam metal panels installed vertically, combined with a geometric glass curtainwall to create a signature entrance for the building. In the lobby area, these metal panels wrap around exterior-side columns to develop a connection with the outside. On the opposite interior wall, they're placed between the columns and, after a break for a row of interior windows, continue up and across the ceiling, with the seaming contributing a simple-yet-dramatic decorative flourish.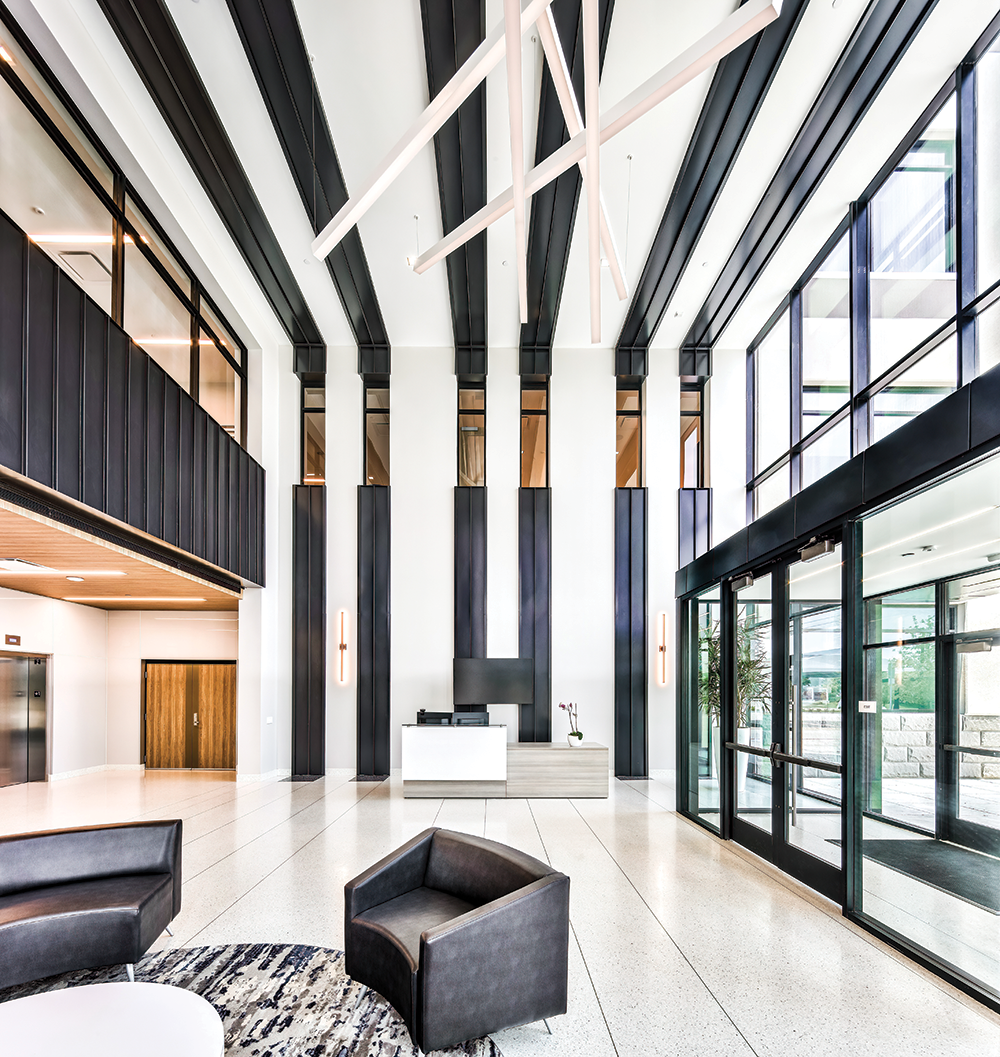 The players
The project's metal system supplier was PAC-CLAD | Petersen. Merriman Anderson Architects, of Dallas, was the architect, and Mycon, also of Dallas, was the general contractor. The installation contractor was King of Texas Roofing Co. of Grand Prairie, Texas.
Metal systems: The 6,000 square feet of vertical standing seam metal panels, specified for the exterior and interior walls and exterior soffit, are 22-gauge steel PAC-CLAD Snap-Clad Metal Roofing System panels. More commonly used in roofing applications, these panels are also suitable for wall cladding, as used here. The finish is a custom Midnight Bronze. An additional 350 square feet of PAC-CLAD PAC-3000 Composite wall panels were used to clad the interior and exterior framing of the building's entry vestibule.
Learn more at pac-clad.com or 800/PAC-CLAD.