Great Glazing | Central Subway – Union Square Market Street Station
Fire-rated glass floor featured on surface of Union Square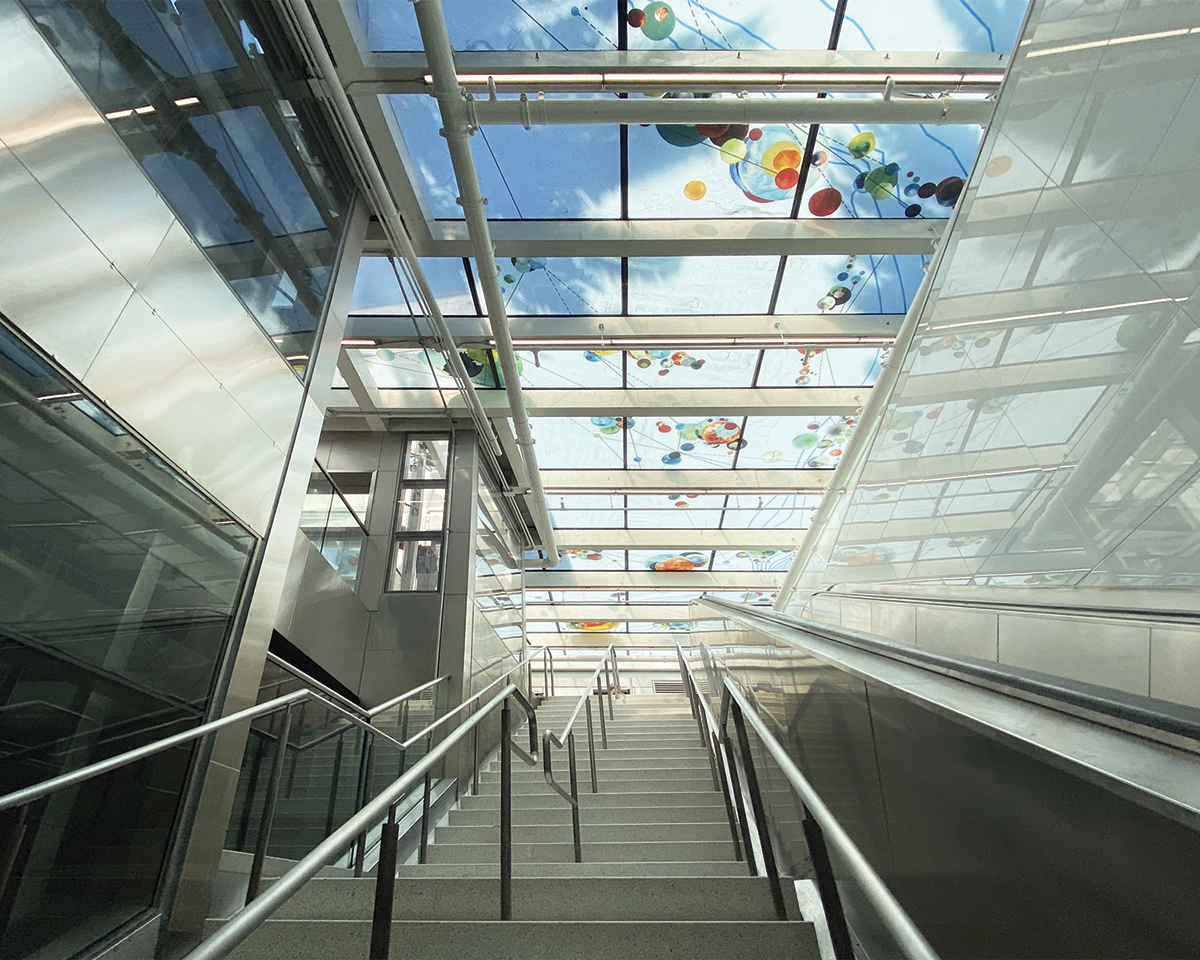 Location: San Francisco 
Glass Supplier: SAFTI FIRST®
Architect: DLR Group | Kwan Henmi
The basics
The newly designed Central Subway Station in San Francisco features a fire rated glass floor on the surface of Union Square. This glass floor acts as a lightwell and designed to improve wayfinding by welcoming commuters into the concourse level.  
As commuters travel 70 feet below ground to reach the station's platform, each level is connected by fire rated glazing to allow light to flow through each floor. Fire rated glazing was also applied to the glass elevator enclosures to maximize the amount of light traveling through the station.
The players
DLR Group | Kwan Henmi are the architects of the Central Subway Station. Tutor Perini is the general contractor responsible for the construction, with SFMTA managing the project. ACR is the glazing contractor responsible for installing the fire rated glazing provided by SAFTI FIRST®. SAFTI FIRST®'s fire rated floor includes a walkable glass surface provided by Pulp Studios and artwork designed by Hughen/Starkweather, a collaborative team comprised of San Francisco artists Jennifer Starkweather and Amanda Hughen. 
The glass and systems
SAFTI FIRST® provided a 2-hour fire rated floor system and 2-hour elevator enclosure. The GPX® FireFloor System is a complete fire resistive glass and framing assembly that meets ASTM E-119/UL 263 up to 2 hours. The floor brought in light and openness while providing maximum protection against smoke, flames and radiant heat. The elevator uses SuperLite® II-XL 120 in GPX® Architectural Series Framing providing floor-to-ceiling transparency that meets ASTM E119/UL 263/CAN S101 up to 2 hours.  
SAFTI FIRST® products are listed and labeled by UL/Intertek and are proudly USA-made, complying with the Buy American Act. Learn more at safti.com or 888/653-3333.