Great Glazing | Fire-rated Glazing at One Vanderbilt
One Vanderbilt features fire-rated glass and glazing in key areas, including entrances and elevators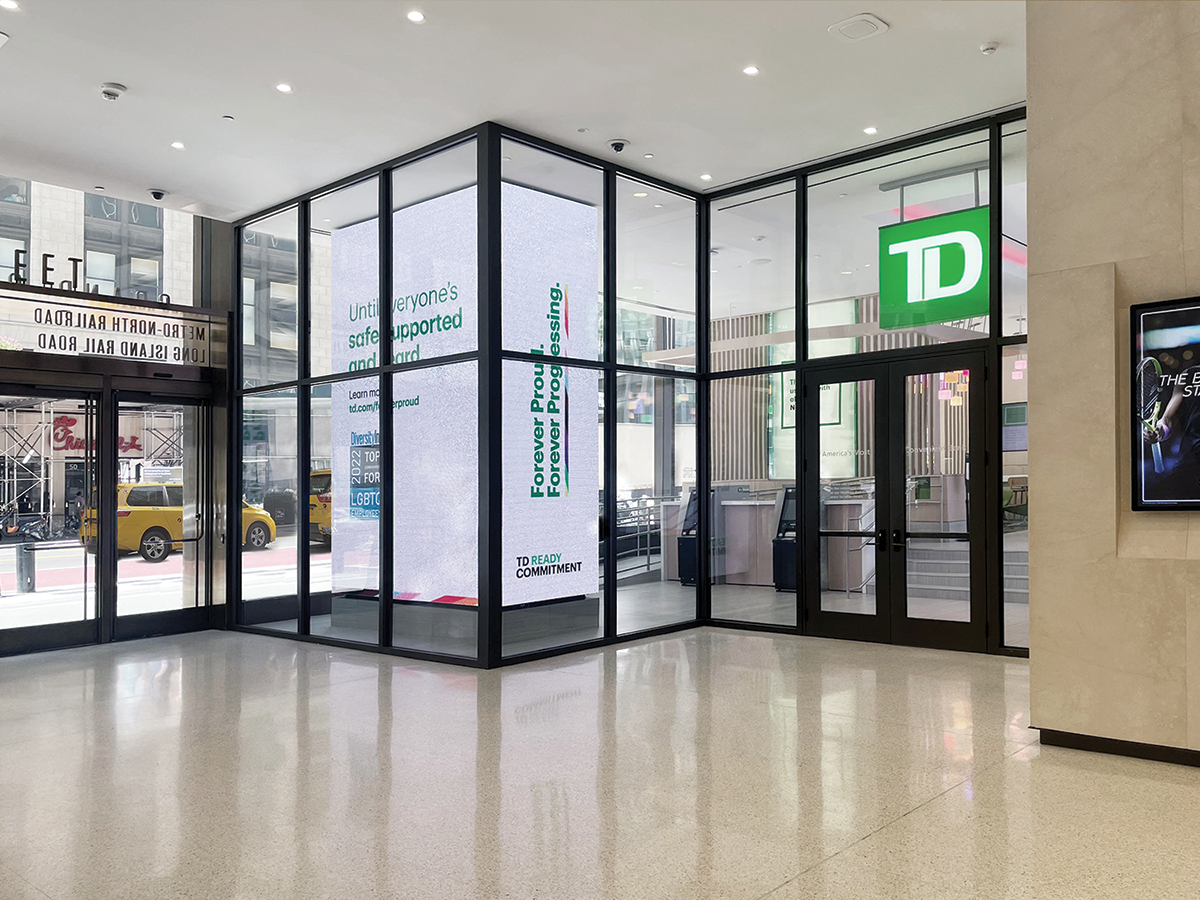 Above: Entrance to TD Bank at One Vanderbilt.

Location: One Vanderbilt in New York City
Fire-rated Glass and Glazing Supplier: SAFTI FIRST®
Glazing Contractor: W&W Glass LLC
The Basics
One Vanderbilt Avenue is a 77-story skyscraper that has redefined the Manhattan skyline. At 1,401 feet tall, it is the tallest office tower in Midtown, with a prime location just steps from another world-famous architectural icon, Grand Central Terminal. The tower was designed by KPF and the transit areas were designed by Stantec. 
Fire-Rated Design 
One Vanderbilt features fire-rated glass and glazing in several key areas, including in the entrance to the location of its largest tenant, TD Bank. To showcase what TD Bank has to offer, clear, low-iron fire-rated glass was used for the storefront and entrance. Spanning floor-to-ceiling at a height of almost 16 feet, the designers wanted as much transparency as possible. 
The project also relies on fire-rated glazing for the tower elevators, in a new entrance area to the adjacent Grand Central Terminal, and in the cellar level to allow visitors to see into the retail tenants occupying the space.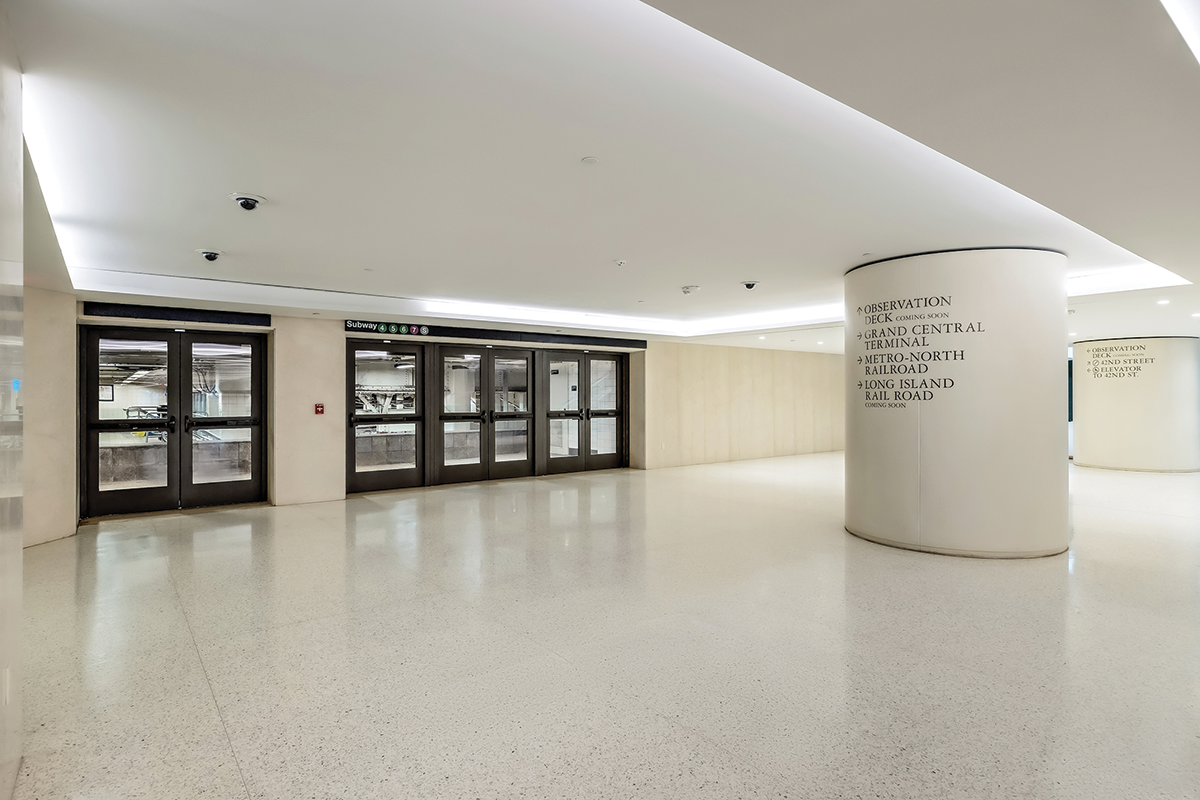 The glass and systems
To achieve design goals for the TD Bank entrance, SAFTI FIRST® supplied SuperLite II-XLB 120 low-iron in GPX Architectural Series Framing for the ASTM E-119 rated, 2-hour fire resistive assembly. To give vision and transparency for the entrance, SAFTI FIRST® supplied 9-foot-tall GPX Builders Series Temperature Rise Doors with SuperLite II-XL 90 low-iron. The doors had a narrow profile with concealed rods to give it the clean, sleek look and fitted with specialty hardware to provide secure access control.
SAFTI FIRST® also supplied SuperLite II-XL 120 low iron in GPX Architectural Series framing for the elevator enclosure for the basement levels. Incorporating vision and transparency to these 2-hour elevator enclosures provide an open and airy feeling to visitors as they descend to the basement levels.
To improve wayfinding and accommodate high visitor traffic, multiple pairs of 90-minute, full-vision GPX Builders Series Temperature Rise are placed at the new entrances to Grand Central Terminal. These doors are equipped with electromagnetic hold opens during normal hours and then closed and secured through a card reader during off hours.
Finally, the cellar level systems feature SuperLite II-XL 120 low-iron in GPX Architectural Series Framing for the 2-hour glass walls.
All of the fire-rated glazing used for this project is proudly USA-made in SAFTI FIRST®'s world-class manufacturing facilities in Merced, California. They were expertly installed by W&W Glass LLC, one of New York City's premiere glazing contractors.
Learn more at safti.com or 888/653-3333.