Ideabook | Glass the Protector
Projects that demonstrate the wide ranging abilities of glass to protect people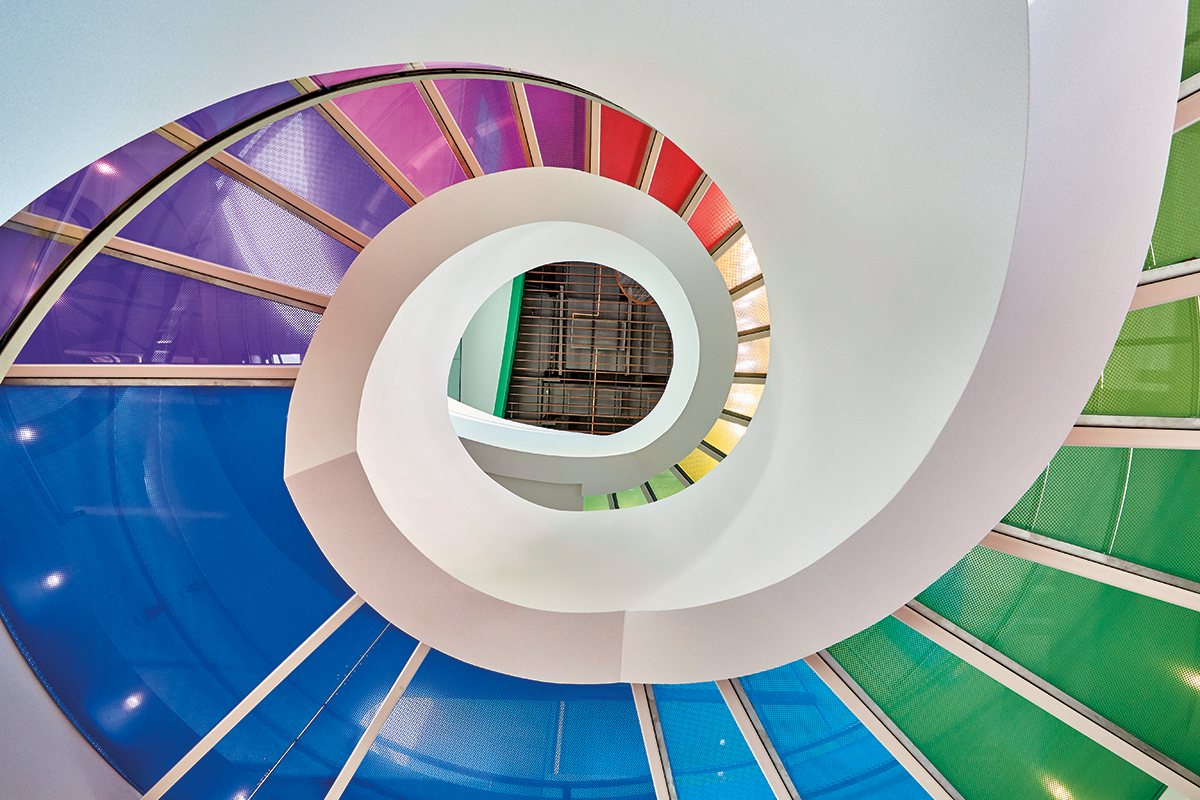 Above: The Scottish Rite for Children Orthopedic and Sports Medicine Center in Frisco, Texas, features digitally printed laminated glass stairs with digitally printed slip-resistant ceramic ink on the first surface for traction control. Standard Bent Glass was the glass fabricator; The Beck Group was the glazing contractor. Kuraray supplied the interlayer, and Vitro Architectural Glass supplied the low-iron glass. 
Architectural glass is beautiful, versatile and multi-functional, and it saves lives. Glass can provide safe egress for occupants in the event of fire. It can protect people and interiors in the face of hurricanes. Glass can keep intruders out, and provide ballistic and blast protection in the event of attack. 
Additionally, and importantly, glass keeps occupants safe and comfortable in the course of normal building occupancy. It can protect against slips on glass walkways, or accidental impacts on rails, walls. It can offer acoustic protection and daylighting to advance healing. There are even specialty glass products that block harmful radiation from x-rays. 
The projects featured demonstrate the wide ranging abilities of glass to protect people. 
Find technical resources on safety, security and fire-rated glazing in the NGA Store by selecting Protective Glazing under Product Type.