Insulating Glass Production: the 3 Most Critical Points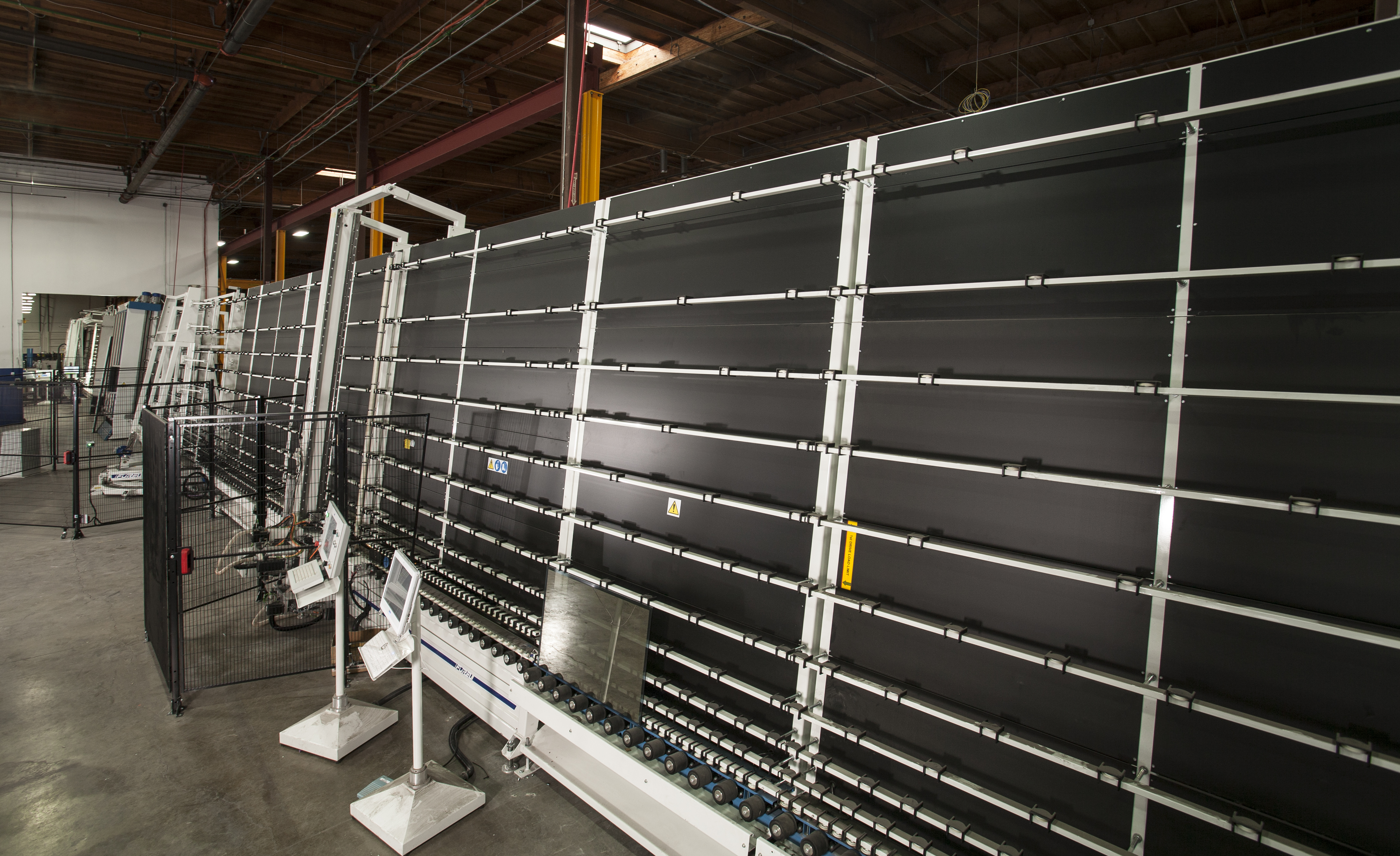 Above: Hartung's Automated Forel Commercial IG Line. Photo courtesy of Quanex.
All parts of insulating glass manufacturing are important. But uncompromising quality on these three points can best help prevent unit failure.
Reliable production of quality insulating glass depends on many little things going right throughout the fabrication process. Some of today's market dynamics, however, have made this process more challenging than ever.
In the face of ongoing labor shortages, evolving production techniques and an ever-increasing demand for higher performance, what is to be done? It's worth taking a step back, identifying which components of an IG unit are the most critical and ensuring that every operator is well-versed on how to spot potential errors.
Operators are, after all, the first line of defense against a bad IG unit. Their ability to understand both how and why certain elements of production can lead to unit failure is important. Let's examine three points that are important to get right every time.
Prevent unit failure
1. Protect the desiccant
Desiccant plays one of the most important roles in long-term IG performance, preventing moisture accumulation within the unit's interior. Without desiccant, even a perfectly sealed IG unit can begin to show condensation in the air space shortly after it's been assembled. But your desiccant's ability to perform this essential task over the long term isn't guaranteed if the right protocols and best practices aren't in place on your shop floor.
Whether it is a separate, powdered component, or it is incorporated into the spacer material, the desiccant's job is to absorb moisture from its surrounding environment, but its ability to perform this task is not infinite. Molecular sieve, the most common desiccant used in IG, has a very strong affinity for moisture even at very low humidity. A desiccant-filled spacer left out and exposed long enough, to even a modest 20 percent relative humidity, can potentially absorb up to 80 percent of its total moisture capacity before it even makes it into your IG unit.
The solution is simple. Protect the desiccant at all stages of production—from storage and filling to final IG assembly. Protecting the desiccant from exposure to fresh air when not in use limits its potential to waste desiccating capacity before it's applied, helping it to deliver proper performance once sealed into the unit.
2. Ensure a good primary seal
A good primary seal starts with a good sealant profile. Make sure your primary sealant is properly placed and not over- or under-filled. Avoid skips or voids in the primary sealant, as this is the main moisture/gas barrier.
Next, it's essential to close the start/stop joint(s) of the spacer on your unit, bringing the two ends of the spacer together as closely as possible and sealing it. If the spacer ends are not joined/sealed, this could be a path for moisture/gas and potential for desiccant to get into the air space. Finally, once the unit is pressed, verify that the primary sealant is fully pressed out and wetted to the glass and spacer. Examine the seal with a flashlight—fully wetted PIB should be a solid, flat black.
Checking these criteria on the first few units out of the press should give you a good indication of whether any adjustments are needed.
3. Properly apply the secondary seal
The secondary seal ensures the structural integrity of the unit, helping it withstand temperature fluctuations and dynamic pressure changes inherent to demanding commercial applications.
First, the spacer should be consistently inset to allow for a proper secondary sealant depth. Consult the sealant supplier for sealant depth recommendations to meet structural performance standards. Thicker glass, larger units or units intended for highly demanding applications may require more sealant depth.
Next, be sure that the inset is properly filled (avoid slumping or dishing in the center). Sealants can sometimes flow up the sides of the glass first, making it look as though the inset is fully filled when the center might actually be much shallower. Remember that the structural effectiveness of the secondary sealant is dependent on a proper fill. Once the proper depth is achieved, check for and close any joints or gaps, and fix any bulges that extend past the glass edges.
Finally, good racking practices are essential to ensure units are protected while they cure. Be sure that racks are clean and free of old sealant material. Dust and debris can become embedded in a freshly applied secondary sealant, reducing its strength, while old sealant material can bond to freshly applied sealant and damage the secondary seal when the unit is moved. Support strips should be firm and wide enough to fully support the weight of your unit without compressing—if your unit sinks into the support, the strip can displace the secondary sealant. Poor racking can cause an otherwise good unit to fail earlier than expected.
While there are many factors that contribute to high-quality IG, these are some of the most important to prevent failure. Ensuring that employees are well-versed on these essentials can help contribute to fewer failures and a fabricator's ability to maintain your good reputation. Consult with trusted component and equipment suppliers for ongoing training programs and best practices.