An Interview with Bruno Biasiotta
Oldcastle BuildingEnvelope's new CEO sheds light on company strategy, opportunities in energy efficiency and more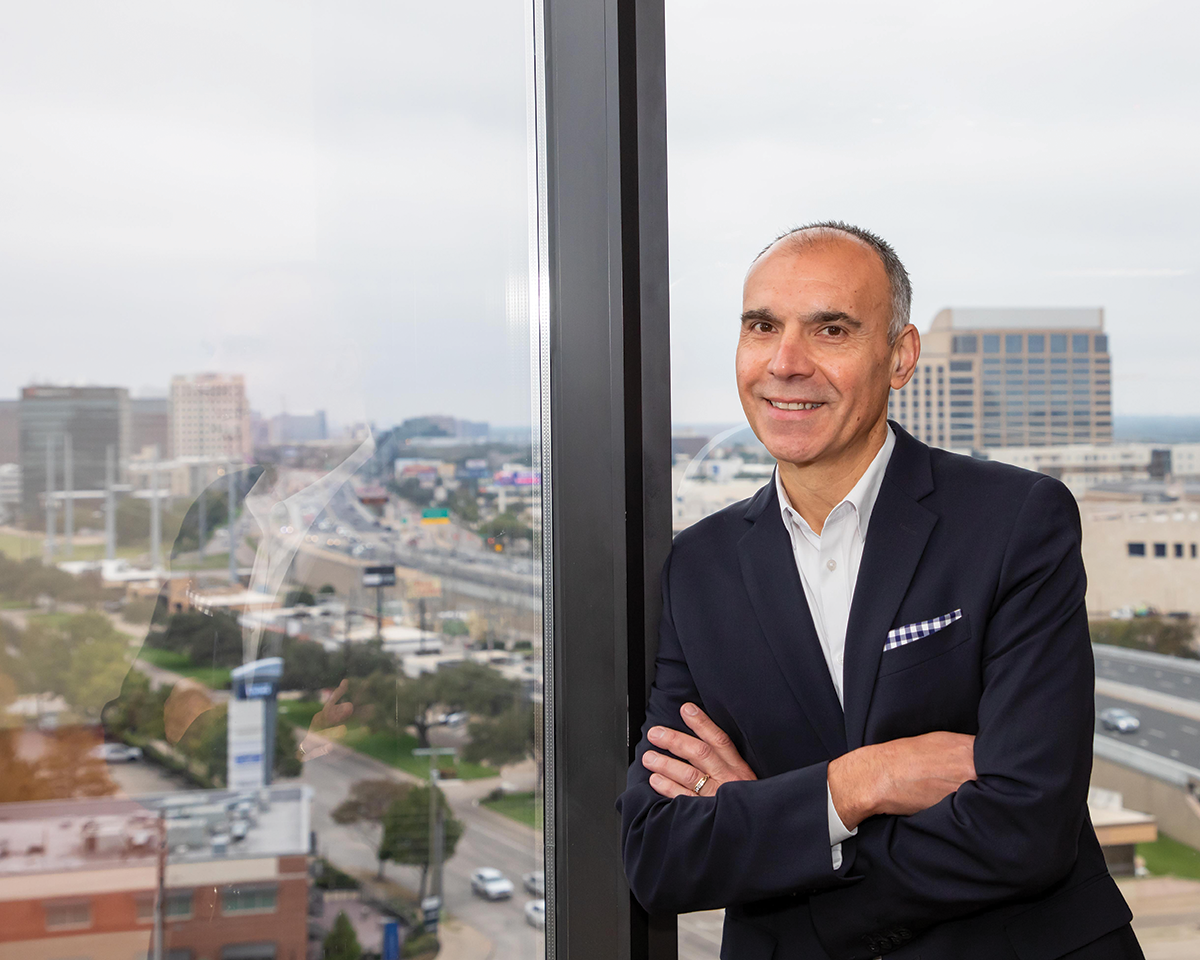 I don't think we realize the true weight that we can carry. As an industry, we need to recognize that and toot our own horn a little bit. Whether it's from a regulatory or legislative perspective, I think we can have a stronger voice and more important seat at the table. —Bruno Biasiotta, CEO, Oldcastle BuildingEnvelope
In October 2022, Oldcastle BuildingEnvelope announced Bruno Biasiotta as CEO. Biasiotta brings 30 years of business leadership to his new role at OBE, a 7,000-employee company that operates 85 locations in North America, Europe and Australia.
Most recently, Biasiotta served as CEO of Nortek Air Management, a private equity-backed company in the HVAC sector. Before Nortek, he was president and CEO for Philips Lighting, and he spent 17 years at Johnson Controls leading multiple businesses as vice president and general manager of the Building Efficiency Division.
Last month, I was able to sit down with Biasiotta to discuss his career experience, his initial observations of the glass industry and emerging technologies, and his thoughts on OBE strategy moving to the future. We also talked about his background—his family's immigration from Italy; his upbringing in Cleveland, Ohio; and his experience playing Division 1 soccer at Cleveland State University. And we chatted about Biasiotta's ambitious plan to visit 80 OBE locations in 90 days.
Here are some highlights of my conversation with Biasiotta. For more, visit obe.com.
Katy Devlin, Glass Magazine: You are a new face to the glass industry. What would you like people to know about you and your background?
Bruno Biasiotta: Many people don't know this about me, but I was born in Italy. I was seven years old when my family immigrated to the U.S. My mom and dad were older in life when we immigrated. We came to Cleveland, where my mom and dad had family, and my dad had a job.
I grew up in a very typical Italian-American immigrant family, where family, hard work, and respect were paramount and above all. For me that shaped me, not only personally but in how I attempt to see and lead business. My father and my uncles used to work in factories like we have at OBE and others I've run in the past.
I start there because, foundationally, I think it's really important; it shaped who I am and the perspective I have.
KD: What skills and experiences from your previous roles have helped prepare you for leadership in the glass and glazing industry?
BB: Throughout my career, I have had the tremendous opportunity to work for and with some terrific people and companies. As a result, I've led manufacturing and industrial companies that had multiple business models and faced numerous changes. I've learned from every role and importantly that every role and culture is different and has it's own opportunities. Needless to say, I've gotten bloodied and bruised along the way and you learn what not to do. I'm certain we will unlock the potential in OBE and along that journey we are likely to get bruised and bloodied as well. That's what great companies do.  
I don't know the [glass] industry. I'm very clear about the fact that first I want to listen and learn. I really respect the industry based on what I've read and what I've seen thus far. And hopefully, I will be a quick learner and bring a different perspective to what I think is a great industry.
Like the HVAC industry, I'm keen on the fact that the glass industry is a local business based on local relationships. That is a critical fact that can not be ignored. My belief is value is created only by have a deep understanding of our end markets. This is especially true in the glass industry, because every market behaves a bit differently and customers have to be disciplined yet agile to compete and win. So must OBE. We can't afford to practice. 
KD: Let's talk strategy. What are some of your long- and short-term strategic goals for OBE?
BB: Our strategy is focused around two key areas:
Make our customers more successful than they are.
Build on the great talented people that we have.
This starts by focusing on culture. We have 7,000 people, and those people have families. It's important that first we drive results and drive them the right way so that we can build an enduring company. OBE has been a kind of holding company versus an operating company. We're looking to transform that—to unlock what we think is some significant potential in OBE by turning it into an operating company.
We are also focused on leveraging our capabilities. We have assets that we can capitalize on more broadly and intentionally and we have strong market positions. 
We are going to focus on making the customer the center of everything we do. A lot of people say that, but for us, that is really our North Star. … We must focus on inverting the pyramid, putting the customer on the top and people like me on the bottom. … Our focus is to really try to do everything to exceed customer expectations and get better every day. We're a team. We're in this ecosystem together and we all have to win.
We're monitoring technology and mega trends to get a sense of where and how we want to play. For us it's about having a clear focus and where we have a right to win and make customers successful in parallel.
KD: Let's talk about energy efficiency and sustainability—key areas of focus in the glass industry that also intersect with activities in your previous business sectors. What are your expectations for the glass industry as it faces increasing demands for better and better building performance?
BB: When we look at the whole building industry—the built environment whether new construction or retrofit—there is a convergence of decarbonization, net zero, energy efficiency, well buildings along with new technologies. We have this pent up demand in the built environment in terms of retrofit and deferred maintenance, we need new advancement in technologies, we have increased regulatory and legislation.  All of this is coming into play in the glass industry. We are the nexus of this change.
What does this mean for us in terms of business models? How we play with the various building technology companies and other adjacent players? How do we help customers and effectively integrate with mechanical and electrical side of the world as we attempt to address decarbonization in a holistic way? There was a point in time when many of these systems and technologies were operated in an independent way. Now they are very much interdependent and essential in achieving net zero. 
KD: What has surprised you about the glass industry since you joined?
BB: One thing that has really surprised me is that the ecosystem is similar to the mechanical side. The markets behave very similarly, for example, in how people make purchasing decisions.
Additionally, what has surprised me is how fragmented the market is. It was like that in some of the other industries as well, but not to the degree that I see in the glass industry. We have some very local players.
KD: What have you been particularly excited by in the glass industry?
BB: Going back to the conversation on energy, I believe that the glass industry has a very unique position in the built environment. We have such an impact on the thermal efficiencies of buildings, on [health and wellness of occupants in] buildings. I don't think we realize the true weight that we can carry. As an industry, we need to recognize that and toot our own horn a little bit. Whether it's from a regulatory or legislative perspective, I think we can have a stronger voice and more important seat at the table.