Looking Beyond Thermal Efficiency
The industry's increasingly significant responsibility to contribute to total occupant comfort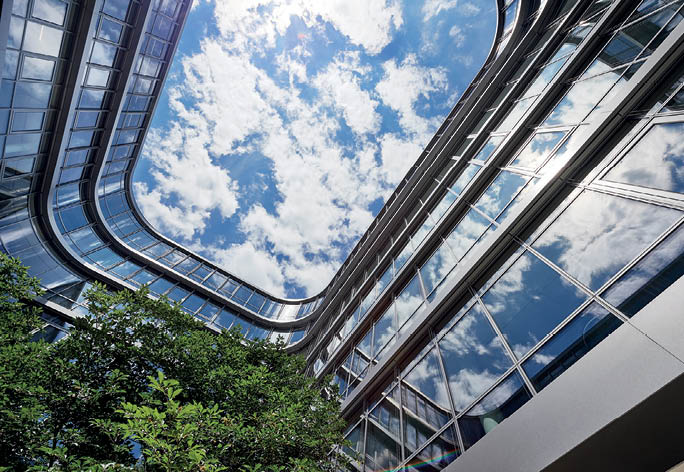 Project Snapshot: The Siemens corporate headquarters in Munich exemplifies sustainable building. The company, which announced plans to achieve a carbon neutral footprint by 2030, built its head office to consume 90 percent less electricity and about 75 percent less water as a regular building. The glazing makes a considerable contribution towards the sustainable energy balance of the new headquarters. For the project, Petschenig glastec GmbH supplied more than 75,000 square feet of Uniglas Sun, triple insulating, solar control glass units with Edgetech Europe GmbH Super Spacer spacers. The fabricator also supplied nearly 11,000 square feet of specialty glass units for the facade. Photos courtesy of Siemens AG.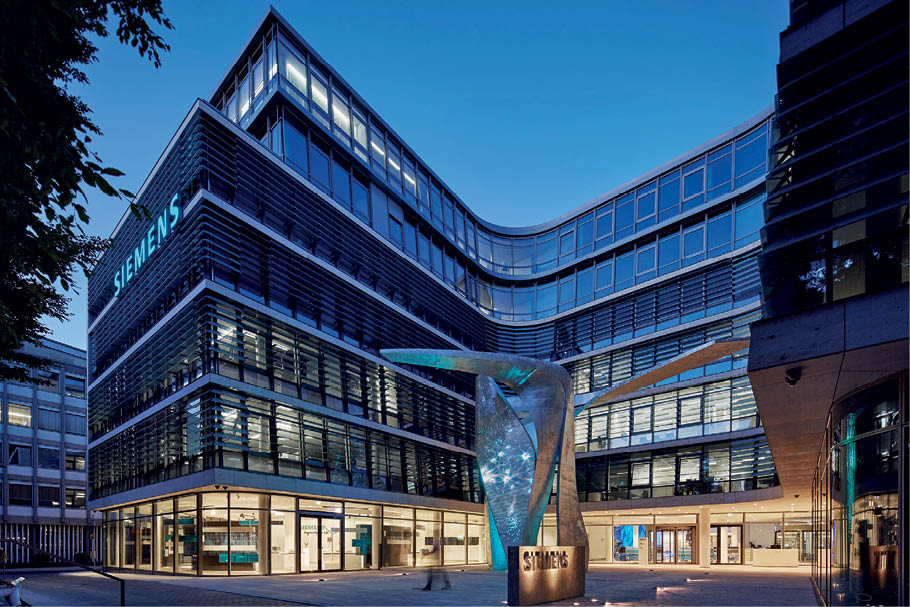 Over the years, there's always been a continuous push-and-pull within the commercial building and construction industry over material choice. How much glass is enough, versus brick, concrete and other materials that make up the building? How much glass might be too much?  
In recent decades, it seems as though glass began winning the battle. Especially as glass technology has evolved, and excellent thermal efficiency became increasingly attainable, architects and designers have come to utilize glass as predominant points of visual interest.
But industry attitudes, and occupant attitudes, are constantly changing. Is the use of bigger glass and more complex curtain wall systems here to stay in the commercial design world? I think a number of new factors will be critical to how the industry thinks about, and continues to create, the striking, sleek glass buildings that have become increasingly ubiquitous in the world today. 
A move toward comfort
My thoughts around this topic got rolling after I attended the Façade Tectonics Institute forum in July 2018. The forum—The Good and the Bad: Evolving Considerations and Practices of Building Façade Glazing—addressed some of today's key issues facing building envelope and glazing design. One of my biggest takeaways: thermal performance remains as important as ever, but commercial glass manufacturers and glaziers must increasingly work toward holistic occupancy comfort. 
There's an increasing awareness throughout commercial construction about the quality of spaces and the real business benefits those spaces can provide. Things like natural light, air quality, natural ventilation and sound control all contribute to occupancy comfort, and so much of that starts with the glass. 
Some of the conversations at the FTI forum echoed Glass Magazine's Glass and Metals 301: A guide to the interior (beginning on page 34 of the April 2018 issue). The article noted some glass benefits we don't always think about. In office settings, for instance, it's been shown that daylight can "increase productivity and product output, and decrease absenteeism and employee turnover," the article states. "In hospitals, studies show decreases in stay and in use of pain medication. In schools, test scores and productivity improved." 
Consider also the beautiful views that large glass façades afford in a broad range of commercial and residential space, including high-rise apartments. For real estate developers, the continued use of bigger glass is rather appealing. Who can resist the wow factor? 
Challenge of performance
But with all of this in mind, there is a broad range of performance challenges the glass industry must be able to overcome. Are our glass designs and finished projects combating glare effectively? Are they delivering the right performance in terms of heat gain? Contributing to the desired acoustic performance? 
Consider that a new commercial office building can be designed with the intent of delivering a wealth of natural light to benefit its employees. But if lower-performance glass is used, a desk near a west-facing window wall could end up unbearably hot and uncomfortably bright once the sun begins to set. Shades and blinds could be deployed. But then, what's the point of all that glass?
Our continued responsibility
I also don't believe many in the broader building and construction industry find the use of less glass and glazing to be an attractive option, for a variety of reasons. But increasingly stringent codes and standards may one day force the issue. We need to make sure we're always working toward better glazing, better curtain wall technology, and better performance across the wide range of criteria to which we're increasingly being held.