Product Solution | FlexScreen Automated Window Screen Line
By FlexScreen & Erdman Automation Corp.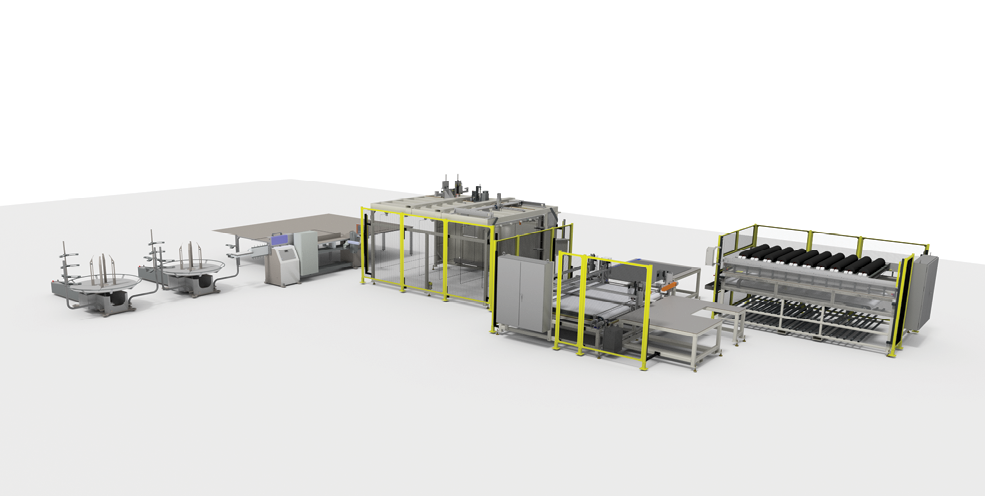 Key Features 

Nearly indestructible
No hardware
Effortless installation and removal
Six durable mesh options
Cost-effective

Since introducing FlexScreen, manufacturers have expressed great interest in increasing productivity and decreasing costs by making it themselves. Although FlexScreen knew this would be the evolution of their product, the process was not simple or efficient enough for that to happen—until now.

FlexScreen worked with Erdman Automation Corp., the premier automation company in the window and door industry, to design and build an almost fully automated manufacturing line for FlexScreen.
What used to take an entire production crew can now be done with four people in less than 1,500 square feet of space. Smaller, less automated lines are also available.
Erdman's genius engineers delivered what is quite simply the fastest, most efficient window screen line in the world, and now it's available to every window manufacturer.
FlexScreen appeared on U.S. business reality television series Shark Tank in 2020, winning a deal with inventor and entrepreneur Lori Greiner. "FlexScreen is one of the most innovative household products we've seen on Shark Tank," says Greiner on the FlexScreen automated window screen line and FlexScreen/Erdman partnership.
"Licensing the manufacturing technology was the next logical step in making FlexScreen the industry standard. I'm excited to be a part of history in the making and proud to partner with Joe and his amazing team."
Learn more

For more information, visit erdmanautomation.com or call 763 /389-9475 and flexscreen.com, 888 /983-3539.