Product Solution | New Decorative Glass Designs
GGI expands its specialty glass offering with textured patterned glass designs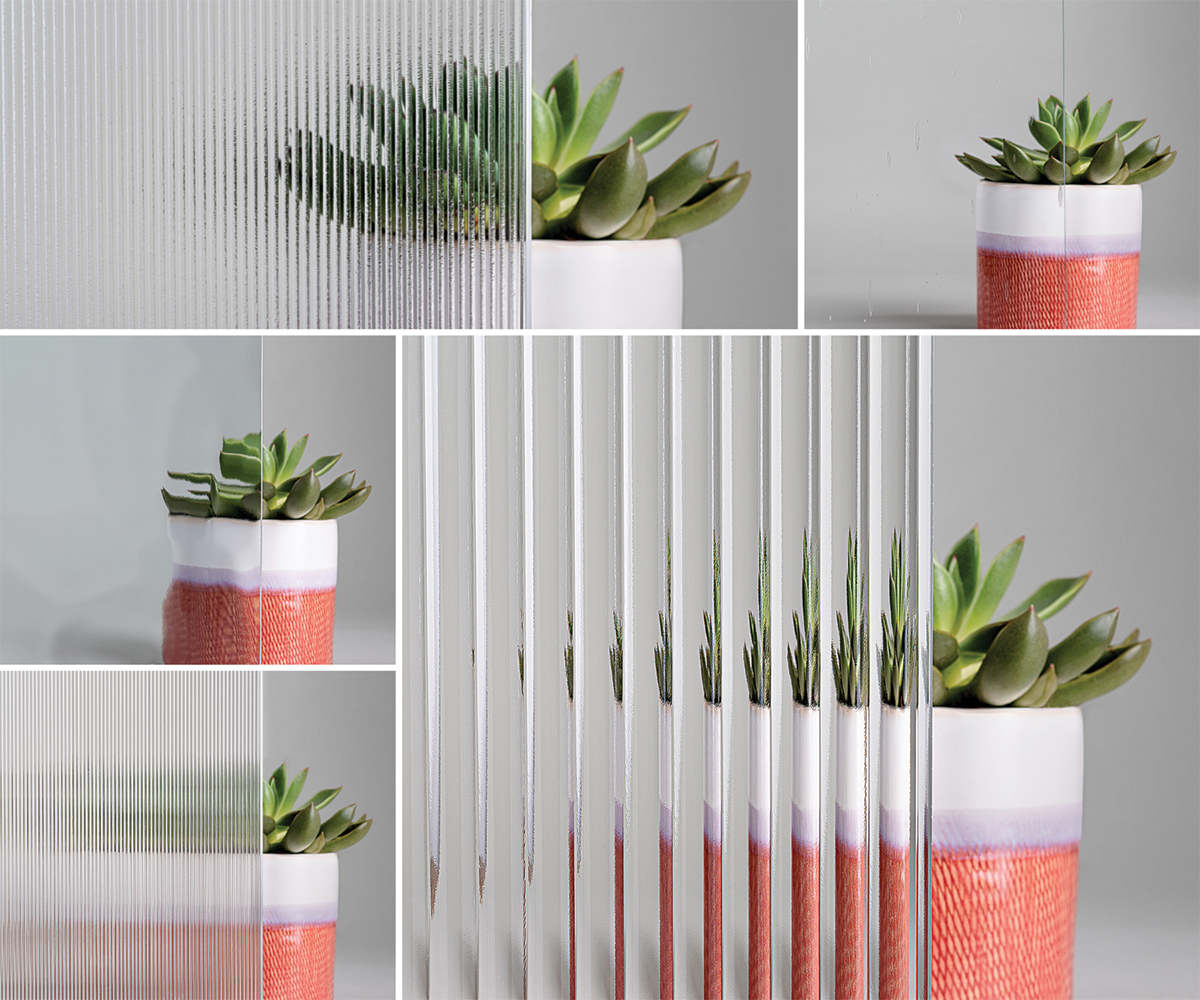 Key Features

Linear, geometric and nature-inspired designs 
Clear and low iron options 
Light diffusing, up to 90% visible light transmission 
Easy to store, cut and fabricate

GGI continues to expand its specialty glass offering by introducing a range of new textured patterned glass designs. The ultra-transparent designs include Reeded, Micro Ribbed, Stream Ribbed, Flemish and Stylos S; each offering a distinct and virtually colorless aesthetic and level of privacy. Additionally, Seedy Clear is now available as a temperable option for safety glazing applications.
While textured patterned glass, also known as "obscure glass," has been available for years, it continues to trend upward in both commercial and residential design applications.
Privacy and daylighting. GGI's textured pattern glass designs give building occupants the open-concept aesthetic desired without compromising privacy or daylighting. With up to 90% visible light transmission, this makes the glass ideal for doors, windows, partitions and more. Low-iron options are particularly sought-after, as they offer a colorless edge for shower enclosures and truer color rendering when viewing through glass, such as for cabinetry or furniture inlays.
Linear and nature-inspired designs. When it comes to patterns, the growing demand for biophilic design and the ever-popular industrial look means that linear and nature-inspired glass textures are in high demand.
GGI's decorative glass designs come in clear and low iron options and offer varying levels of translucency and are easy to store, cut and fabricate. Textured patterned glass is available in different sizes and thicknesses, ranging from 5/32 inch to 3/8 inch. Other options are available for order.
Ease of access. GGI simplifies the purchasing process for specialty glass customers and fabricators by offering the ease of ordering mixed loads. Buyers can promptly obtain the exact materials they require without being forced to purchase entire containers or truckloads of a single product. The loads can be tailored to their unique needs, combining textured patterns, float glass, laminated, satin-etched and other options in one shipment.
GGI decorative glass solutions are an excellent choice for customers who want to create unique and beautiful architectural and interior designs.
Learn more

Learn more at generalglass.com.