Rethinking Equipment and Technology
We're in a new era for manufacturing. What does it mean for glass fabricators?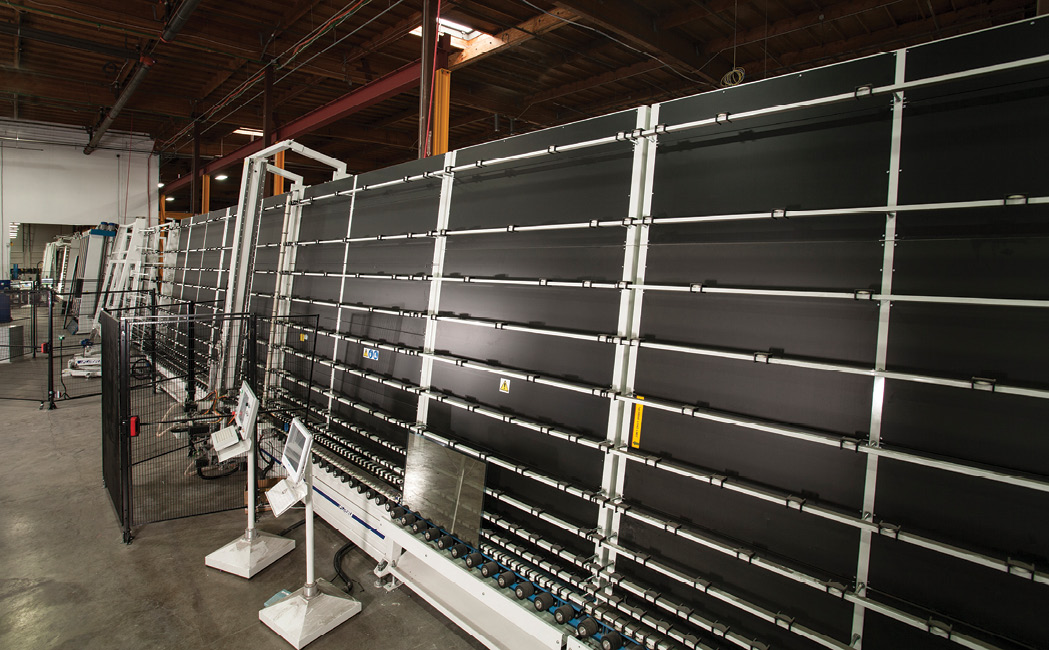 My previous column for Glass Magazine focused on three reasons why commercial glass manufacturers can benefit from adopting new equipment and technology on the plant floor. The column was drafted in March and appeared in April—and in some ways, it feels like that was a lifetime ago.
Since then, our industry and every other have been dramatically reshaped by the ongoing impacts of the COVID-19 pandemic. If you're reading this, chances are your organization was deemed "essential," and you've needed to implement unprecedented safety measures throughout the business in order to minimize the likelihood of viral spread while still delivering on customer demands.
As we approach the fall, with the initial shutdown and economic pause largely 
behind us but necessary safety precautions still in place, most customers I've spoken with recently have found themselves as busy as ever. Orders are up, and manufacturers are navigating new operational challenges associated with social distancing and other strict protocols. 
All of this got me thinking again about my April column and how we can harness the benefits of modern equipment and technology from a completely different perspective.
A few things to consider:
1. New safety demands
Safety has always been the top priority for commercial glass manufacturers, and it now comes with a new wrinkle. As we work to minimize the spread of sickness, social distancing measures require workers to remain six feet apart from one another while assembling finished units.
As you may have experienced, this can be something of a challenge—and perhaps one you've been able to solve through the use of automation. A high-speed IG line, for example, eliminates the number of touchpoints needed to assemble a completed unit and can do so with fewer people spread farther apart. Any manual process that can be automated helps eliminate touchpoints and different steps required for final assembly, thereby reducing instances where workers need to come into contact with one another.
2. The right time to invest
Concerns related to the pandemic might not in themselves be reason enough to make a significant capital expenditure. And of course, we don't yet know what the long-term economic impact will be. 
But right now, it doesn't seem likely that we'll revert to the "old" way of operating on plant floors anytime soon. An investment in automation might pay off sooner rather than later, especially given that the pandemic has sharpened some of the labor issues that our industry has been dealing with for a while. 
Consider, for example, a worst-case scenario in which one worker in one of your critical areas of production gets sick. Proper protocols will require any workers who interacted or worked closely with that person to stay home and quarantine for at least a few days. This situation can drag production to a halt, leaving you behind on orders without an immediate fix. 
It's important to protect workers from this scenario occurring in the first place by keeping them safe and distant. It's also critical to be able to pick up the slack if you suddenly find yourself lacking manpower. Automated equipment in key parts of your production can be helpful from both perspectives.
3. It's time to simplify 
Equipment isn't the only area where glass fabricators can eliminate a number of production touchpoints in a plant. 
For example, I'm a strong believer in the increasing applicability for vinyl window profiles for all manner of commercial applications. Utilizing high-performance vinyl not only delivers  thermal benefits versus the traditional metal framing once installed, it's easier to work with on the plant floor too. Vinyl welding is a far simpler process involving fewer people than assembling metal frame commercial windows.
Additionally, achieving necessary thermal performance with metallic frames today often requires the inclusion of thermal breaks—another step in the production process that can be eliminated with a vinyl framing option.
Today we find ourselves facing some unprecedented challenges, and those challenges come with an opportunity to rethink some of our own short- and long-term success strategies. For commercial manufacturers that want to stay ahead, investigating the benefits that can be realized with modern equipment and technology should be a part of that thought process.