Solution: TCR-225 Thermal Window Wall from OBE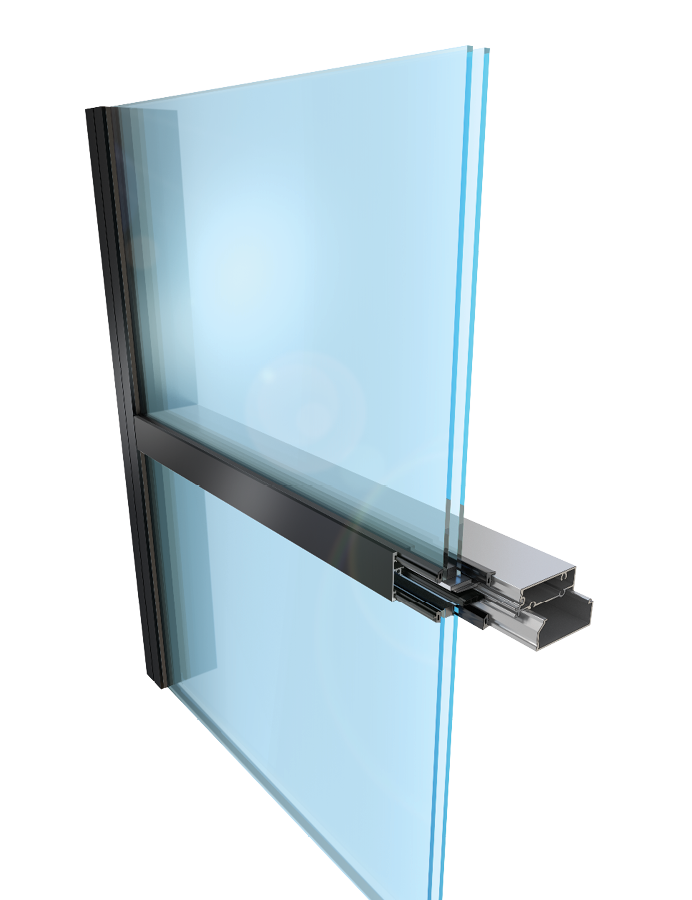 KEY FEATURES 

U-factors as low as 0.30
Visually seamless design
Dry-glazed and pre-glazed options

Oldcastle BuildingEnvelope® (OBE), a leading global supplier of architectural glass, metal and hardware, recently added a new thermal window wall system to its portfolio: TCR-225. TCR-225 thermal window wall joins OBE's suite of façade products for projects and markets requiring high-performing solutions.
Performance
For unmatched energy performance, OBE leverages thermal strut technology resulting in industry-leading U-Factors with a variety of infill options. A U-Factor as low as 0.30 with 0.24 COG can be achieved without the need for triple glazing, while a U-Factor as low as 0.34 with 0.29 COG can be achieved without the addition of high-performance glass or argon. This allows customers to customize the solution, making TCR-225 a more cost-effective window wall option.
Design
The innovative front screw spline allows for tight, more consistent joints that eliminate visual gaps between the horizontal and vertical mullions for a seamless look while the dual finish option allows for color selection to match the exterior and interior. 
Installation
OBE also designed this product to help address some of the challenges with labor customers are facing today.  TCR-225 is available dry-glazed and as a pre-glazed system to save time, ensure quality and significantly reduce field labor required during installation. To learn more about how the new TCR-225 window wall system offers top thermal performance, seamless design and simplified installation, visit obe.com.
Quickly gather thermal and visual performance details for TCR-225, as well as OBE's other architectural glass and metal systems, through OBE's free online tool systemselect.obe.com.