Sowing the Seeds of Innovation
Innovation isn't just luck—it's the organizational dedication to creating change within your marketplace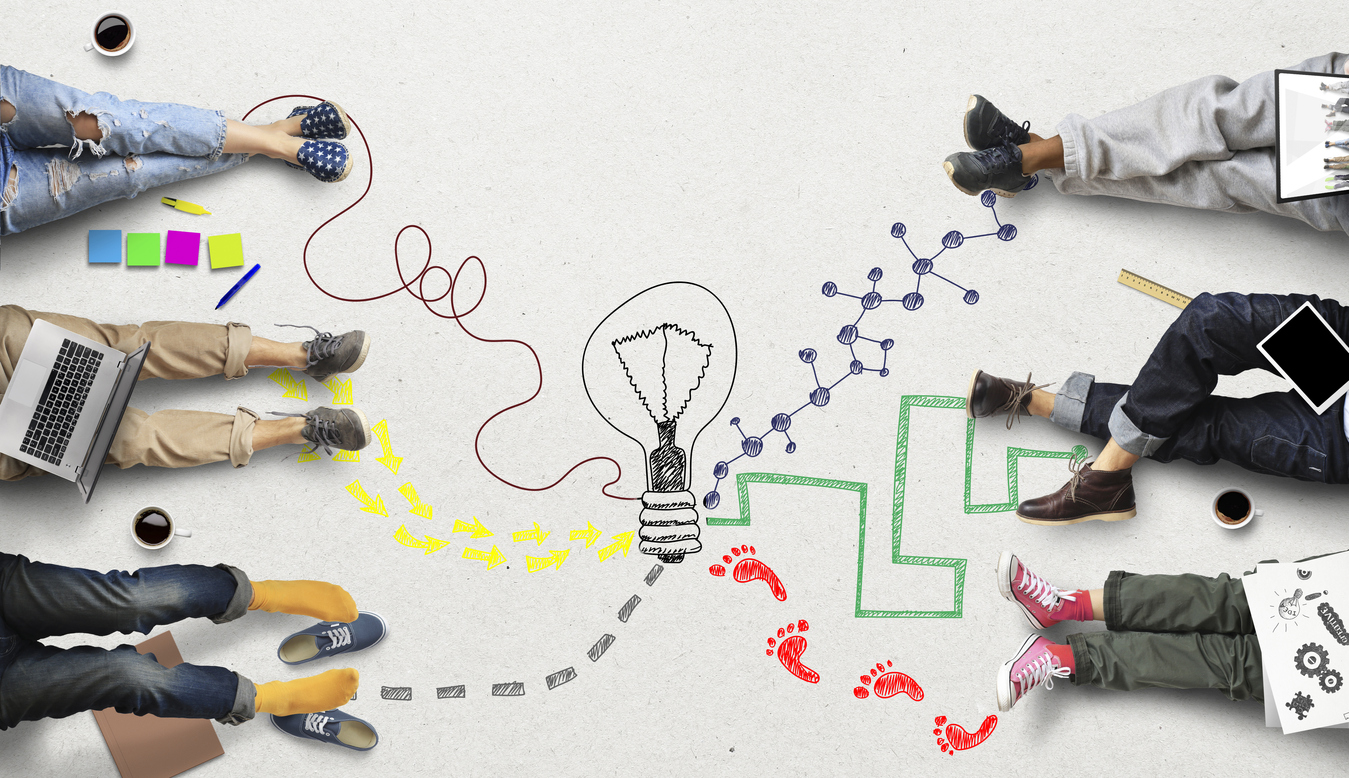 What do you think of when you hear the word "innovation"?
It might be several things. It might be a flashy new gadget. An idea for how to do things differently. A product or service that outperforms what's currently available in the marketplace.
Personally, I'm a fan of how innovation is defined by McKinsey & Co.: "Innovation is the systematic practice of developing and marketing breakthrough products and services for adoption by customers."
In describing innovation as a "systematic practice," this definition hits on something important. Innovation isn't just a flash of inspiration. It's an organizational commitment to the fostering and development of new ideas. It's not one-and-done. It's ongoing investment and support, much like the continuous improvement journeys of our manufacturing floors. And it's not the job of just one person. It's close collaboration and resource sharing between cross-functional teams.
As the vice president of innovation and new markets for Quanex, it's my role to make these ideas a reality within our organization. And I believe that—to create real, meaningful progress within an industry that is constantly demanding it—these ideas are essential for all stakeholders within the commercial glass industry. With all of this in mind, here are some ways we approach innovation, which you might also find helpful.
Bring your people together
Innovation can happen anywhere, at any level of your organization. But it can occur more frequently and naturally if different people and their varied skill sets aren't relegated to silos.
For example, suppose your company has several different business units. Each unit serves a discrete market, perhaps with some overlap between themselves here and there. They may also have their own teams of engineers, R&D professionals and others responsible for new product development, and perhaps they don't spend much time interacting with each other.
But the sharing of ideas between such teams can be a game-changer. Those teams may have distinct access to different processes, different tools, and of course, different ideas. The methods of one engineer may be eye-opening to that of his counterpart in the other business, and that can lead to potentially dramatic results in terms of new product development, material science or other areas of progress.
Alternatively, suppose your company serves a single market with a relatively narrow scope of products and solutions. The sharing of ideas is still absolutely critical. Your product engineer, for example, doesn't see the same things your production line technician sees every day. Encouraging the continuous sharing of ideas through channels like these can lead to new ideas that wouldn't have been discovered otherwise.
Failure is essential
Embracing and investing in new ideas requires understanding that not all will work. If they did, true innovation would be easy. Failure is a vital component of the innovation and learning cycle. If an organization is genuinely committed to innovating within its field, this should be an idea that's widely supported across all areas of your business.
This includes organizational support, starting from the top, for whatever the outcome. Failure does not signal that the time to invest in innovation is over, quite the contrary. Failure comes with its own value. Your teams will learn lessons they can apply to the next venture. What didn't work, and why. It's essential to uncovering true innovation.
Why innovation matters
The commercial glass and glazing industry is one of continuous change. New building codes continue to drive more stringent performance requirements. Architectural designs grow bolder. And the demands of glass are increasingly complex. Consider: Windows and glass facades of the future could combine highly energy-efficient PVC framing, smart glass and solar components that help a home or building generate as much new energy as older technology used to lose through heat loss.
The future is limitless, but it's on us to keep investigating new opportunities, to seek out material choices that contribute to better thermal efficiency, architectural excellence and everything else that continues to push the glass industry forward. We also need to keep working together, collaborating with partners and vendors to identify the best ways to make it happen.