Take Five with Randy Steinberg
Glasswerks owner discusses his 47 years of glass in Southern California
Randy Steinberg, owner of Glasswerks in Southgate, California, started in the glass and glazing industry in 1974, when he was 14 years old. Working at a small glass shop in Los Angeles, he did a little bit of everything, sweeping floors and learning how to cut, handle and install glass. Within five years, he was owner of the shop, and a few years after that, he launched Glasswerks. 
In the decades that have followed, Steinberg's journey has included nearly a dozen acquisitions, the sale and eventual buyback of Glasswerks, and the launch and sale of a new company. Steinberg has been making his mark on the glass industry running a high-performance glass fabricator that, today, includes nine tempering furnaces, three bent tempering furnaces, eight insulating lines, four jumbo laminating lines, more than 100 pieces of automated fabrication machinery and more. Glasswerks can cater to everything from a skyscraper or stadium to a single order for one piece of tempered glass. 
I've known Steinberg for about 30 years. He doesn't often appear in the spotlight. He prefers to be in his plant, working with the team. However, to recognize his 40+ years in the industry, I visited with Steinberg, joined by Dan Pompeo, a longtime Glasswerks sales representative at Architectural Glazing Solutions, to get a rare on-the-record interview, discussing everything from his start in the industry to the Los Angeles Riots to the ongoing pandemic. 
Q&A with Randy Steinberg
Let's start at the beginning. How did this all begin—your life in the glass industry?
When I was 14, I started at Triepke Glass [in Los Angeles]. I just wanted to make money. They paid me $3 an hour. I did whatever I had to do there. I dropped out of high school in 11th grade to go full-time there, and by the time I was [about] 20 I bought it. From there it just led to Glasswerks and a lot of companies and moves along the way.
One of those moves was selling Glasswerks to United Glass Co. and then buying it back. Can you talk about that time? 
We came out a lot better on the other side [of that deal]. We got the right value [for the business during the sale]. We held out, and so we had a lot of stock. They wanted to sell back to us, because they didn't want to be on the West Coast. We were able to buy it back then at a great deal. 
The concept [at United Glass Co.] was good, [bringing many companies together]. But we had too many business entrepreneurs who ran their own businesses. We just couldn't get the thing going right.
In 1992, Glasswerks was located right in the area affected by the Los Angeles Riots. What do you remember about that time?  
The riots happened outside of our location. Everything around us burned, but our building was spared. We had built a block building with tall walls and no windows except bulletproof windows in the front, so you couldn't throw a Molotov cocktail through. So [our location] survived the riots. 
That was also the day that we were moving our factory to a new location. We ended up having to stop and store everything. In fact, the other location where we were moving was also caught up in the riots. It was initially set on fire, but we had a guy living there who was able to put it out.
Fast forward to today, and we're in a time dominated by COVID-19. How have you managed during the pandemic at Glasswerks?
We've been, since day one, very strict on [COVID protocols] about wearing PPE, the masks, gloves, [using] hand sanitizer. We have a lot of signage in the shop about wearing the mask … and we are hard on it. We've been very fortunate and haven't had a lot of COVID cases. 
You've been in the industry now for 47 years. What is your main approach each day?
I always look forward. I never look back. I can't do anything about the past. All I can do is make the future better. 
Timeline

1974 | 14-year-old Steinberg starts work at Triepke Glass.

1979 | At 19, he purchases Triepke Glass.

1983 | He launches Glasswerks as an opportunity to get into glass fabrication. 

1983-1999 | Glasswerks expands through acquisition and new locations, including: Tempwerks in Vernon, California; QuickTemp in Los Angeles; Tyre Bros Glass in Los Angeles; SD Glass Fab Glass Co. in Oceanside, California; Lab Glass in Phoenix; Interstate Glass in Union City, California; Hygrade Glass in Lodi, California; Campbell Glass Shop in Los Angeles; Custom Glass in Los Angeles; and Glasswerks Las Vegas. 

1999 | The Glasswerks Group, including all locations, is sold to United Glass Co. Steinberg continues to operate the company and is on the UGC board of directors. 

2001 | Steinberg purchases back a portion of the Glasswerks Group of Companies, including Tempwerks and the Glasswerks locations in Los Angeles, Phoenix and Oceanside, California. 

2001-2007 | Glasswerks acquires Avalon Glass & Mirror in Carson, California, and Wurzell Mirror Manufacturing. 

2006 | Steinberg starts Catalina Tempering.

2005-2014 | Catalina Tempering grows to include locations in: Adel, Georgia; Easton, Pennsylvania; Irving, Texas (two locations); Los Angeles; Mount Airy, North Carolina; and Utica, Ohio. 

2014 | Catalina Tempering is sold to Cardinal Glass

2021 | Glasswerks operates several businesses, including: Glasswerks LA; Glasswerks Temecula; Glasswerks Architectural; Glasswerks Jumbo; Glasswerks Rheem Insulating; and the former Northwestern Industries Yuma, Arizona, acquired in 2020. 
 
Scenes from Glasswerks
Image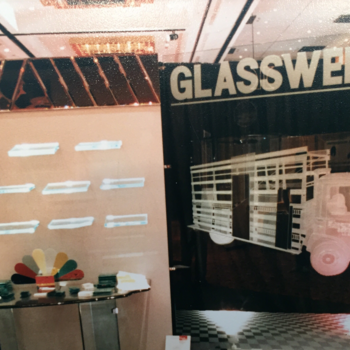 Image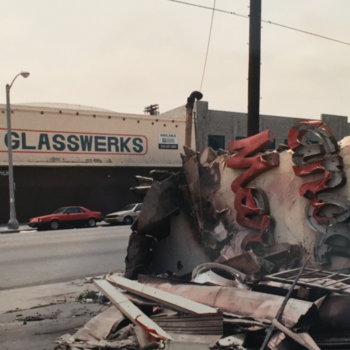 Image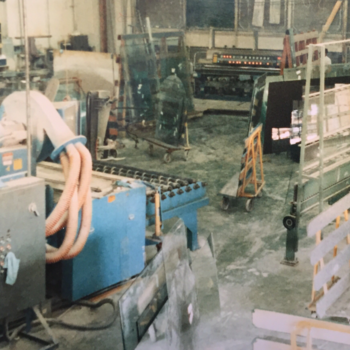 Image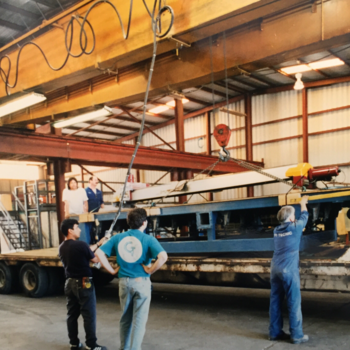 Image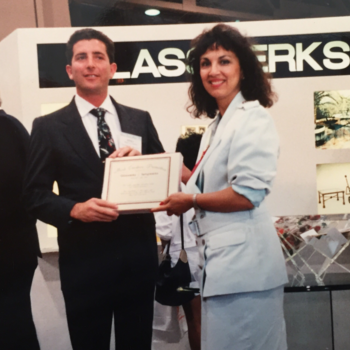 Image