Unlock the Business-Building Secret of GlassBuild America
Make the most of your time at GlassBuild 2022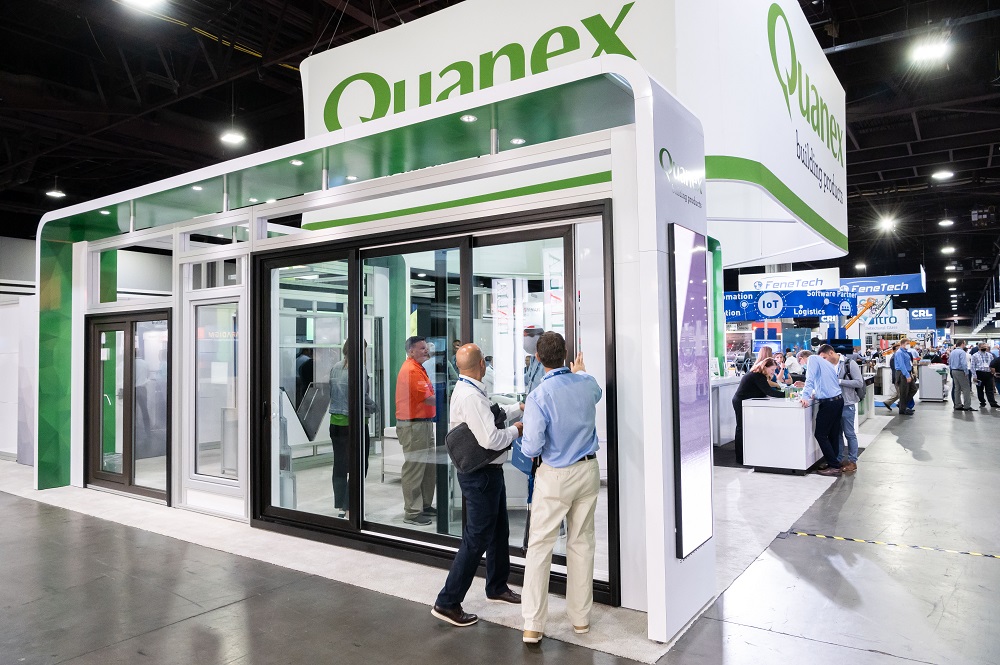 In just a few weeks, about 8,000 of your colleagues in the glass and fenestration business will gather at GlassBuild America. This year's Las Vegas event promises to be one of the best ever, with more than 400 companies exhibiting the latest industry advances along with a high-powered slate of educational sessions. All in all, it promises to be a spectacular three days.
Education first
Being at the center of the glass universe presents a world of possibilities. For many, education is right up there with sales. What's the latest in fenestration code? What's being discussed by code committees? What's new in agency regulations and safety requirements? The scheduled education sessions promise many revealing insights that can help guide your product planning process.
GlassBuild America also presents another kind of education. While less formal, it yields breakthroughs of a different sort. I'm talking about the vast array of companies in attendance. Like nowhere else, the event offers up an immense range of potential solutions to any supply chain challenges you may be facing.
Chances are you've already vetted numerous alternative component suppliers as a hedge against future disruptions. You may be actively considering different materials, say a comparable part from a different supplier that promises improved availability, lead times or both.
Searching for suppliers
GlassBuild America is the perfect place to supercharge your supplier search. Where else can you go face-to-face with potential suppliers that may be unknown to you now? The show is an exclusive opportunity to ask four questions every performance-minded insulating glass manufacturer should consider in a vendor selection:
Does the material meet the specification of my product?

Is it adaptable with my equipment or machinery?

Is the supplier easy to work with?

Is it going to provide the quality and durability my customers expect?
Thinking long-term
The answer to each of these questions is important. However, it's the last question you'll want to pay special attention to. Any change to how you develop or build your product has the downstream potential to impact your company long after delivery is made.
Keep that in mind as you consider adjustments to your supplier network. Especially as it relates to:
Product warranties. Field failure is one of a window manufacturer's biggest concerns. Making replacements is not only costly, but disrupts your production schedule. It also puts your reputation in peril. How likely is a customer referral if a unit fails within a year of installation?
Internally, your team will need to identify the failure cause and make sure it doesn't happen again. Perhaps it was a replacement spacer used as a stopgap measure to keep production rolling. Are you on the hook for dozens, perhaps hundreds, of faulty products? Why put yourself through that? GlassBuild America is a superb time to assess the best of the best.
Value-added service. Yes, product availability and lead times factor huge today. But don't neglect the other services that may be available through a new supplier.
Consider staff training, for example. In the case of a spacer failure, a deep dive into the cause might reveal an assembly issue. A spot check of numerous units might show similar spacer application mistakes. No single person may be responsible. It could be a training issue, understandable these days because of high turnover and new hires on the production line.
Does your spacer supplier—or other supplier—have your back on how to confidently institute best practices on the assembly line? Are they able to provide fast technical assistance? Will they help audit your production process and help you identify and troubleshoot any other material or assembly issues?
A "yes" to those questions may give you a leg up on competitors and add dimension to your product catalog. Don't underestimate what a fresh pair of eyes, along with a different manufacturing experience and perspective, can bring to a production line as well as your bottom line.
Making the most of the show
You have an opportunity to network with countless suppliers at GlassBuild America 2022. Make the most of your time there. Ask questions. Evaluate responses. Scout out potential new partners that offer the insights and materials you need to power your operation to new heights of quality, efficiency and performance.
Put this world-class event to work for your leadership team, workforce and customers.