One Expectation for 2021: This Year Must be Better Than Last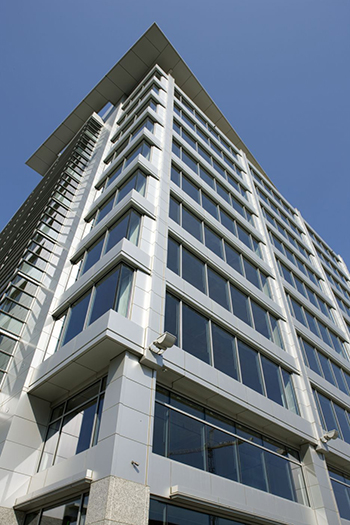 Photo by Keymark. 
While 2020 came to an end, the start of 2021 has not looked much different just yet―but I am remaining patient because, thanks to the breakthroughs happening worldwide in terms of vaccine distribution and therapeutics, the light at the end of the pandemic tunnel appears visible. This hopefully means that 2021 will be a better year for all, including the industry. I want to share some of my own expectations for this year, especially when it comes to the industry's interests, like conferences and meetings, the state of the market and the important role played by innovation.
Upcoming events
Through FGIA surveys and conversations with our members, indications are that while travel critical to supporting customers is currently permitted on a limited basis, outside of those parameters, it is unlikely that other travel will be permitted until at least the second half of the year. Therefore, FGIA will continue to provide high-quality industry content in an online format, while keeping our members' safety our highest priority.
It is FGIA's expectation and greatest hope to be able to host our Fall Conference in person later in 2021. We are eager to return to in-person events and are looking forward to seeing our members face-to-face as soon as it is safe to do so. We also very much look forward to being a part of GlassBuild this fall, as plans are currently in place to gather for the event in-person in Atlanta in September.
The market
While no one has a crystal ball into which to peer for a glimpse of the market's future, FGIA releases market information and data for the industry each year―and we did so even more frequently in 2020, due to the uncertainty caused by the pandemic. As you may imagine, forecasting at a time of such unique economic crisis inevitably creates challenges for forward looking market estimates, and there was significant shifting in the overall economic position and forecast for 2020 as the year has progressed.
Innovation
If 2020 taught us anything, it is the importance of innovation. Just because something has "always" been done a certain way does not mean it is the only way, or even the best or most efficient one. While some of FGIA's Education programs were already remote-friendly, a lot of work went into pivoting those that were not to an online platform.
During the time FGIA transitioned its training and education offerings to remote platforms, our members also had to make the best of the latest technologies available to stay competitive. I expect to see more of this continue in 2021.
Last year was a roller coaster, and I, like many of you, am ready for some much-needed stability in 2021. But no matter what happens in the industry, FGIA will be here to roll with the punches.