Earlier this month, I had the pleasure of touring the offices and fabrication facility for Super Sky in Mequon, Wisconsin. The company was established in 1923 and has been in Mequon since the 1950s. Its current facility covers 115,000 square feet and includes an impressive manufacturing floor that features state-of-the-art automated fabrication equipment alongside reliable machining centers that have served the company for decades.
During the tour, the team at Super Sky, led by Brian Thomas, president and CEO, provided a closer look at a few current projects the company is tackling, including an impressive self-supported skylight structure that will be installed next year at the Kalamazoo (Michigan) Nature Center. Some highlights from the tour.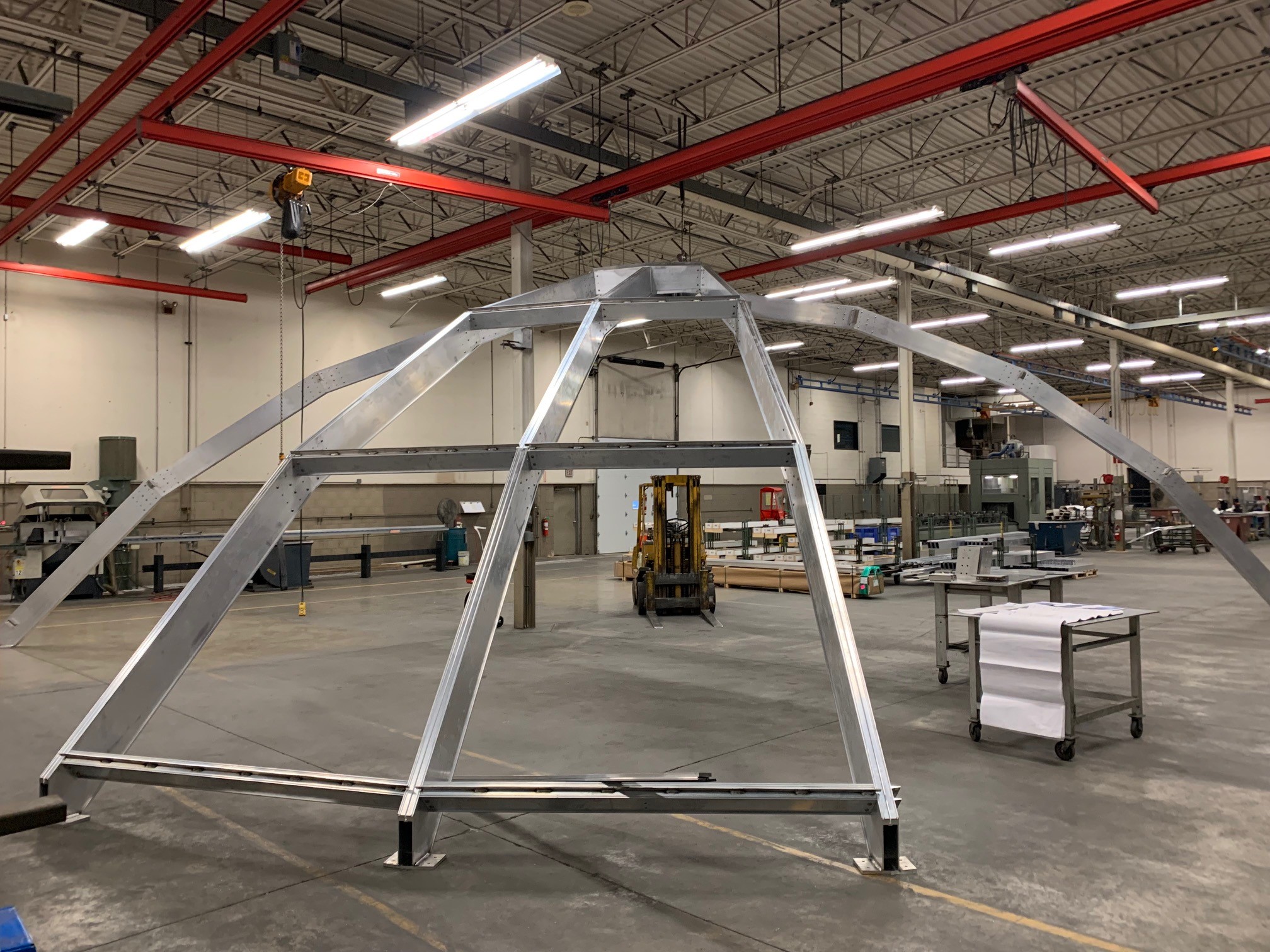 Two of 24 segments of the Kalamazoo Nature Center skylight, assembled at Super Sky's facility.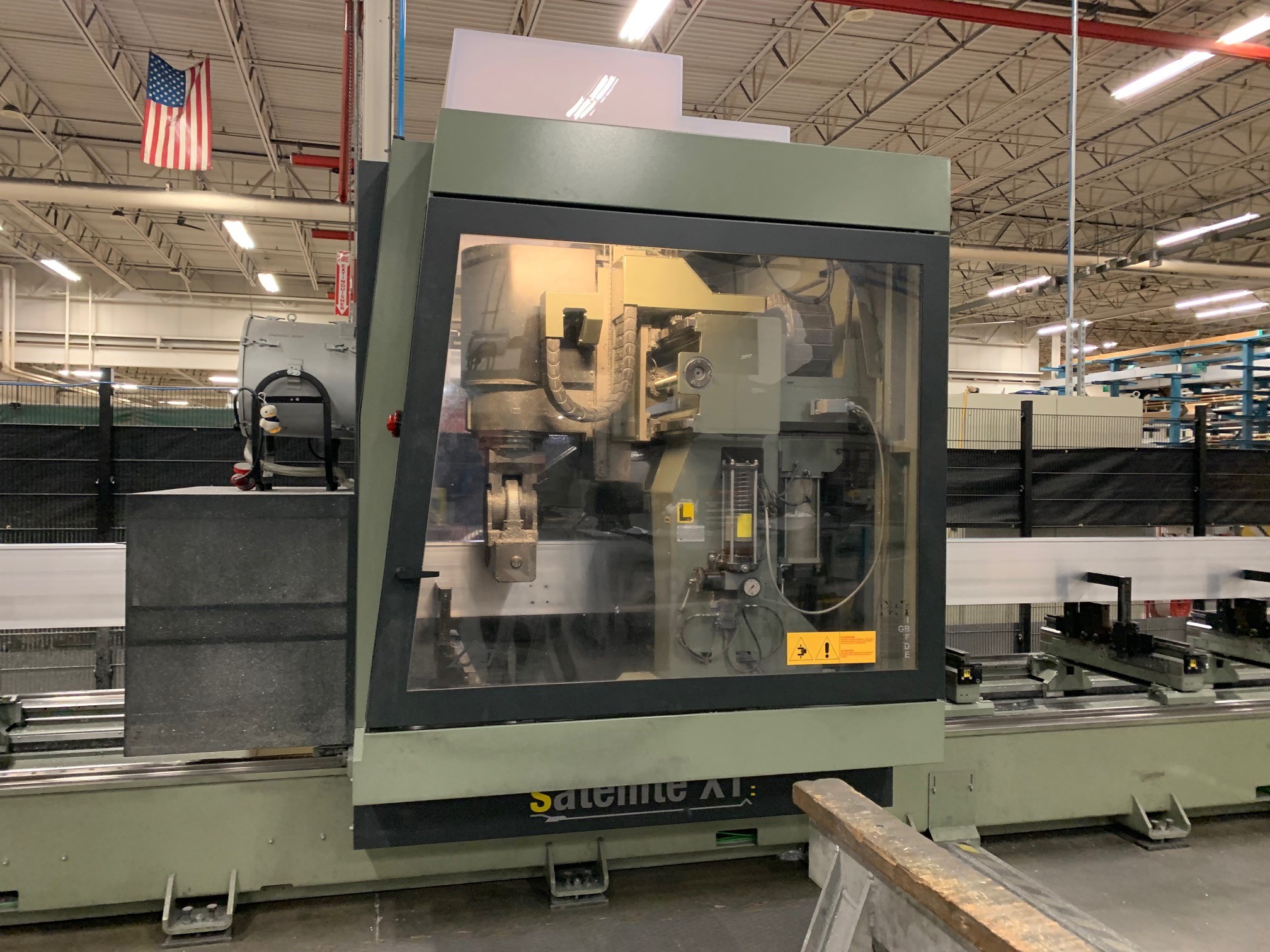 The Emmegi Satellite XT, drilling holes into one metal beam for the Kalamazoo project. "Ten years ago, this would have taken us hours. This machine completes it minutes," says Plant Superintendent Pat Stoiber. Super Sky added the Satellite XT to its plant about two years ago.
Jason Bruno deburs the drill holes.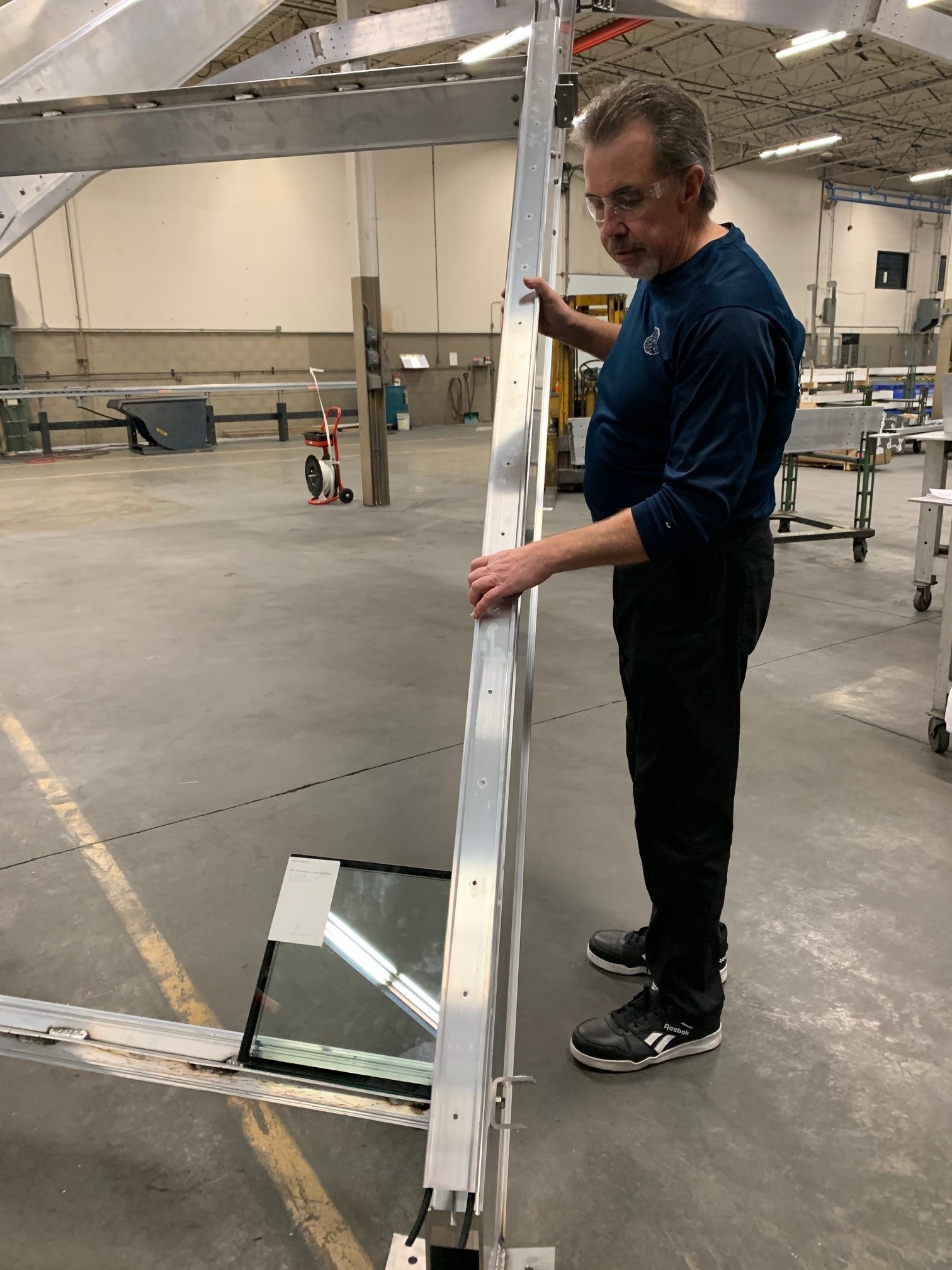 Pat Stoiber shows how the glass and cap will appear on the Kalamazoo Nature Center skylight.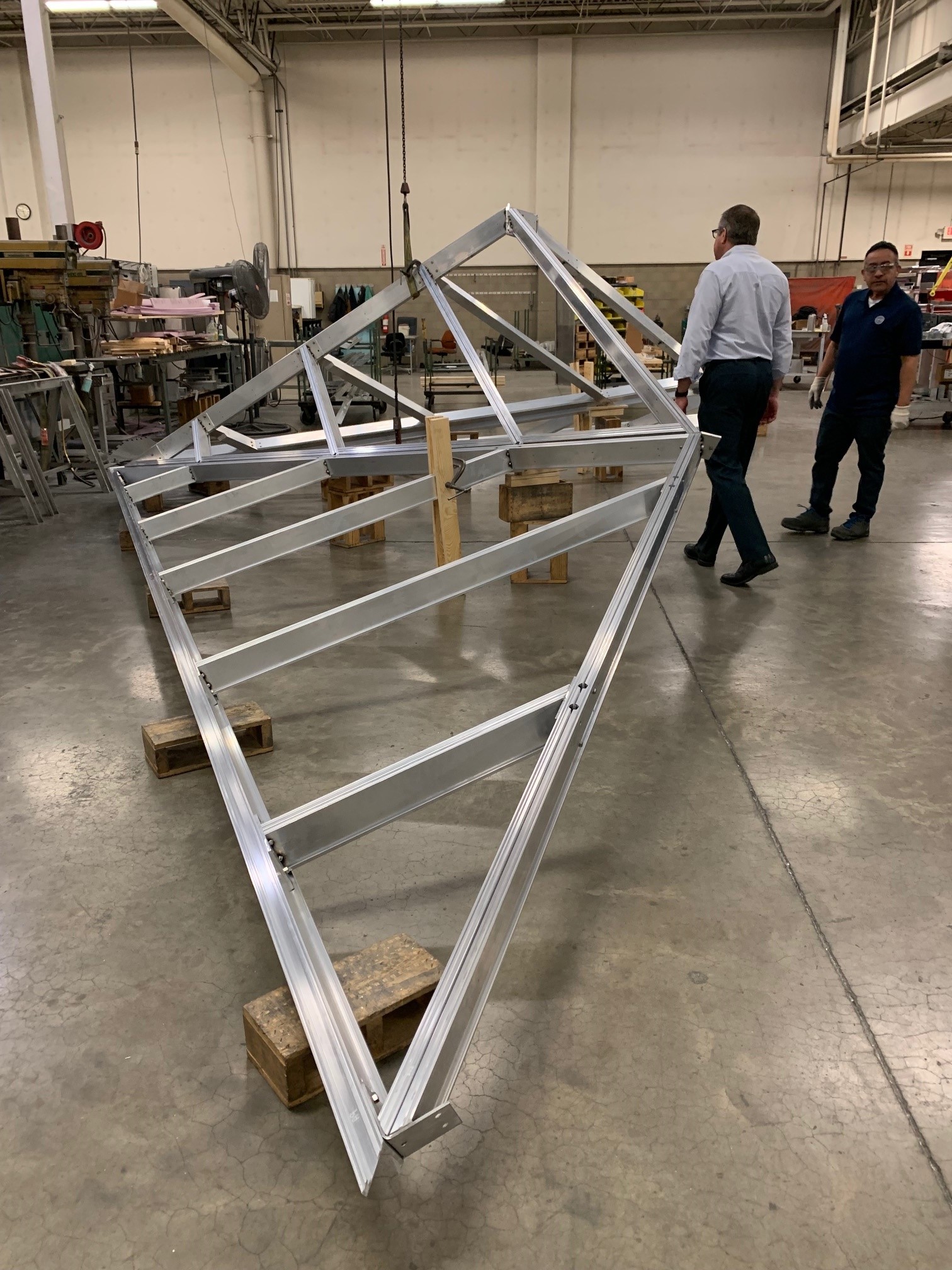 Super Sky's plant fabrication team will often assemble skylights that feature complex geometries or other challenging elements in its factory to identify any challenges or problems early in the process. Above, Armando Barron, assistant plant superintendent, describes the custom, complex elements of another skylight project.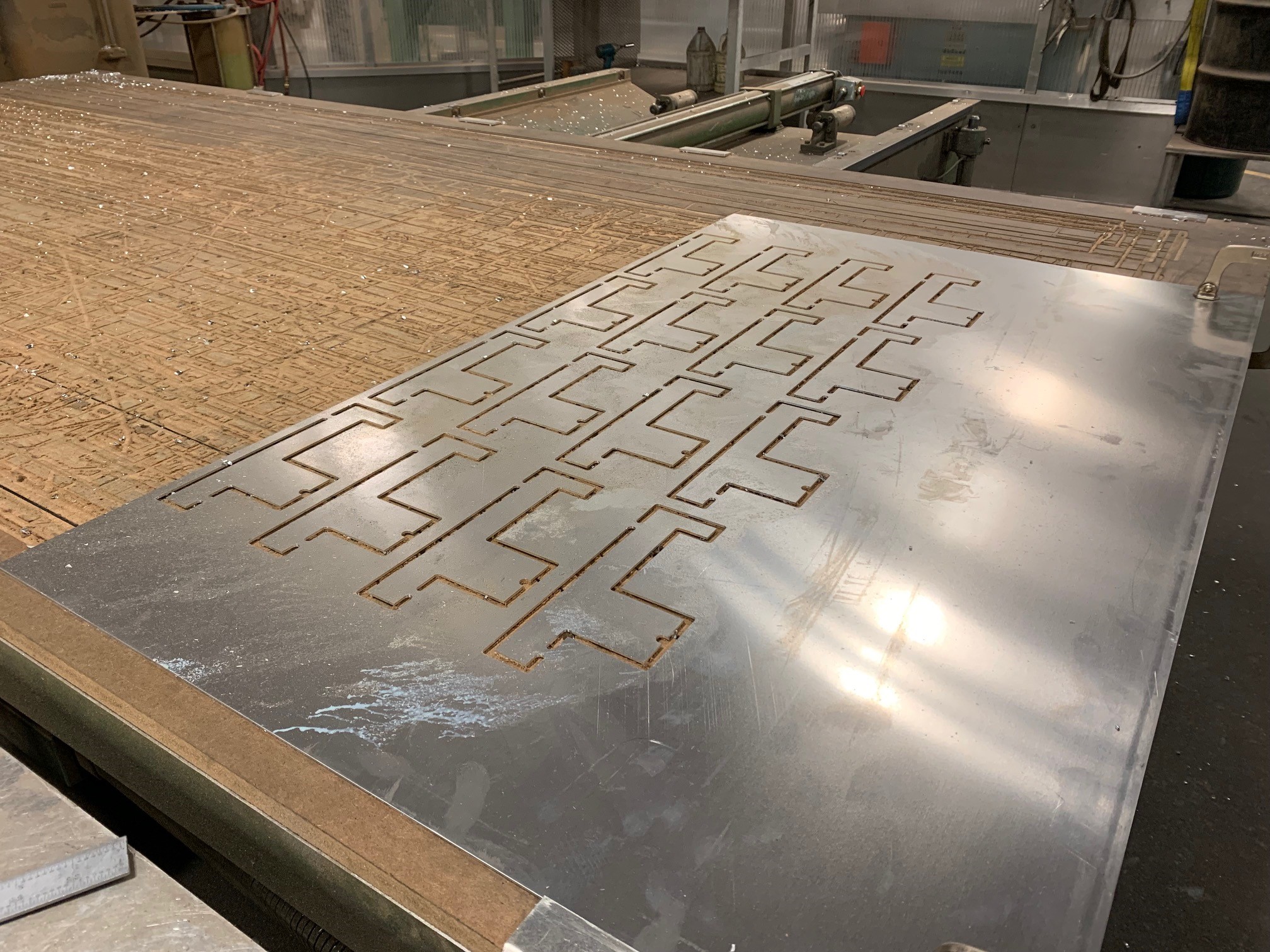 For decades, Super Sky's fabrication team has produced high quality and accurate cutouts of sheet metal using a Shoda machine.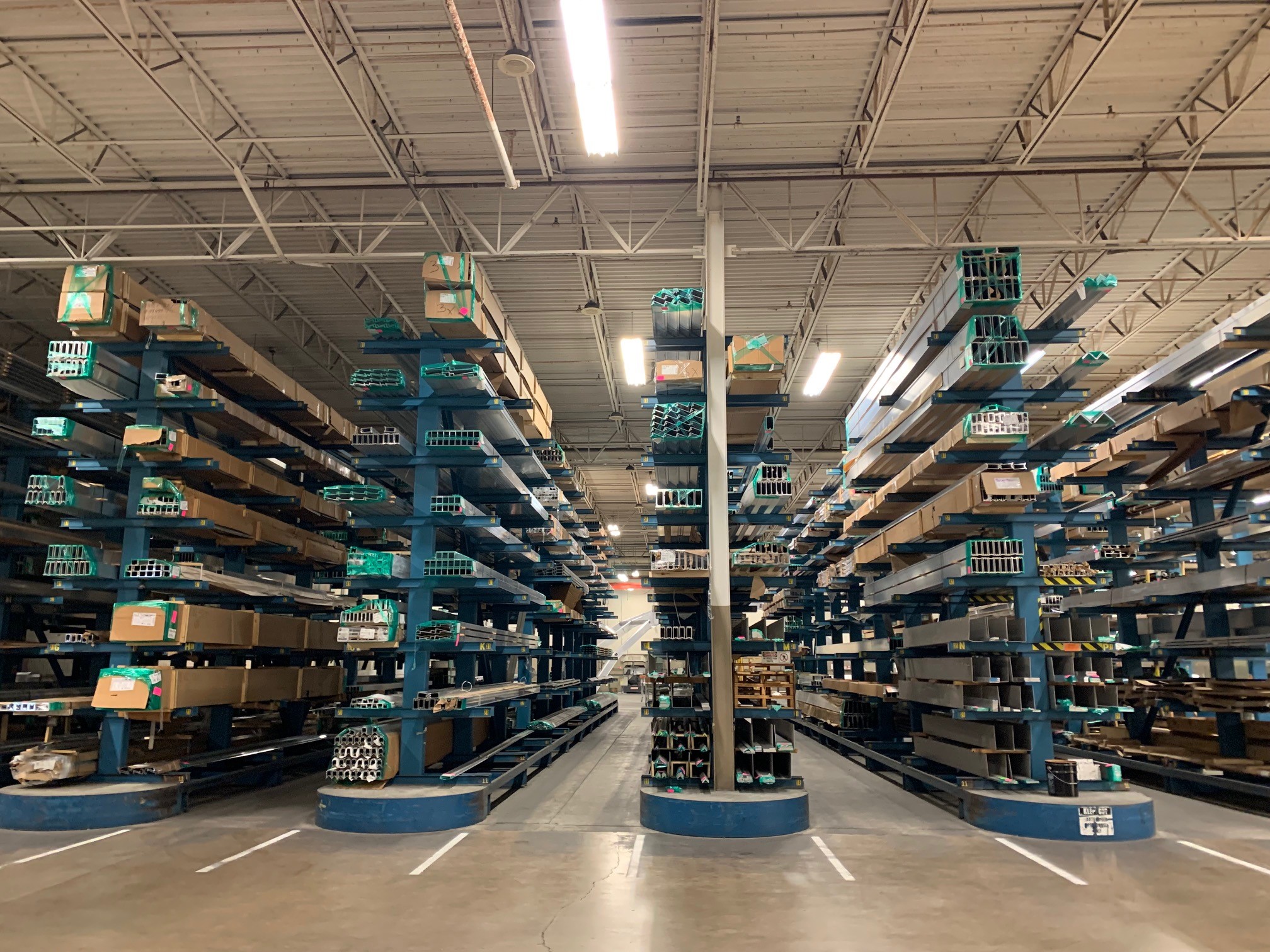 Product inventory, labeled and ready to ship.
Thanks to the Super Sky team for welcoming me to its facility. It is wonderful to see in action the innovation that takes places on a daily basis in our industry. I look forward to seeing even more in 2022.