Raising Awareness of the Glazing Trade
Industry professionals demo trades careers for the next generation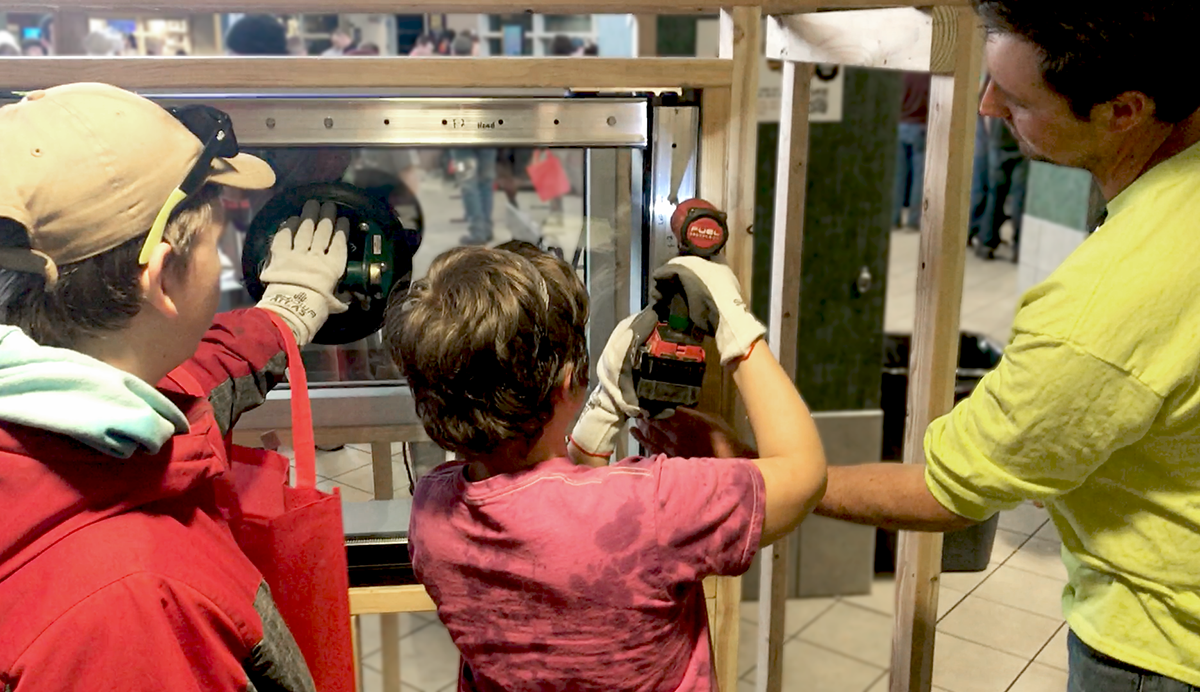 Going into Trades Night—an event hosted at Mead High School in Spokane, Washington, designed to spread awareness about construction trades among high school students—I was in no way prepared for what I was about to witness.
Starting at 5 p.m., the line to enter formed, and as I stood in line with the rest of the attendees, I noticed there were people there of all different ages. I saw parents with their kids, husbands and wives, and young women and men who arrived by themselves. As I entered the school, I was welcomed by the volunteers and picked out a complimentary t-shirt. After we received our shirts, we were then required to listen to a safety briefing and were given a pair of ear plugs since there was some loud, heavy machinery at the event. 
Getting students excited about glass
In the hall, there were about 20 company booths featuring interactive demos or activities. NGA member company AllStar Glass had an amazing glass installation demo, where students could install glass into a frame. As I visited each booth, I asked company representatives what their goal was in participating in Trades Night. The unanimous answer was that everyone simply wanted to spread awareness about different trades. 
While some vendors have successfully hired employees by participating in Trades Night, their main focus has been working together to educate everyone on alternative career options after high school graduation. This became very apparent to me when I noticed how many young kids were in attendance. The excitement and curiosity on their faces was apparent, especially as they were able to participate in the interactive demos.
Hands-on demos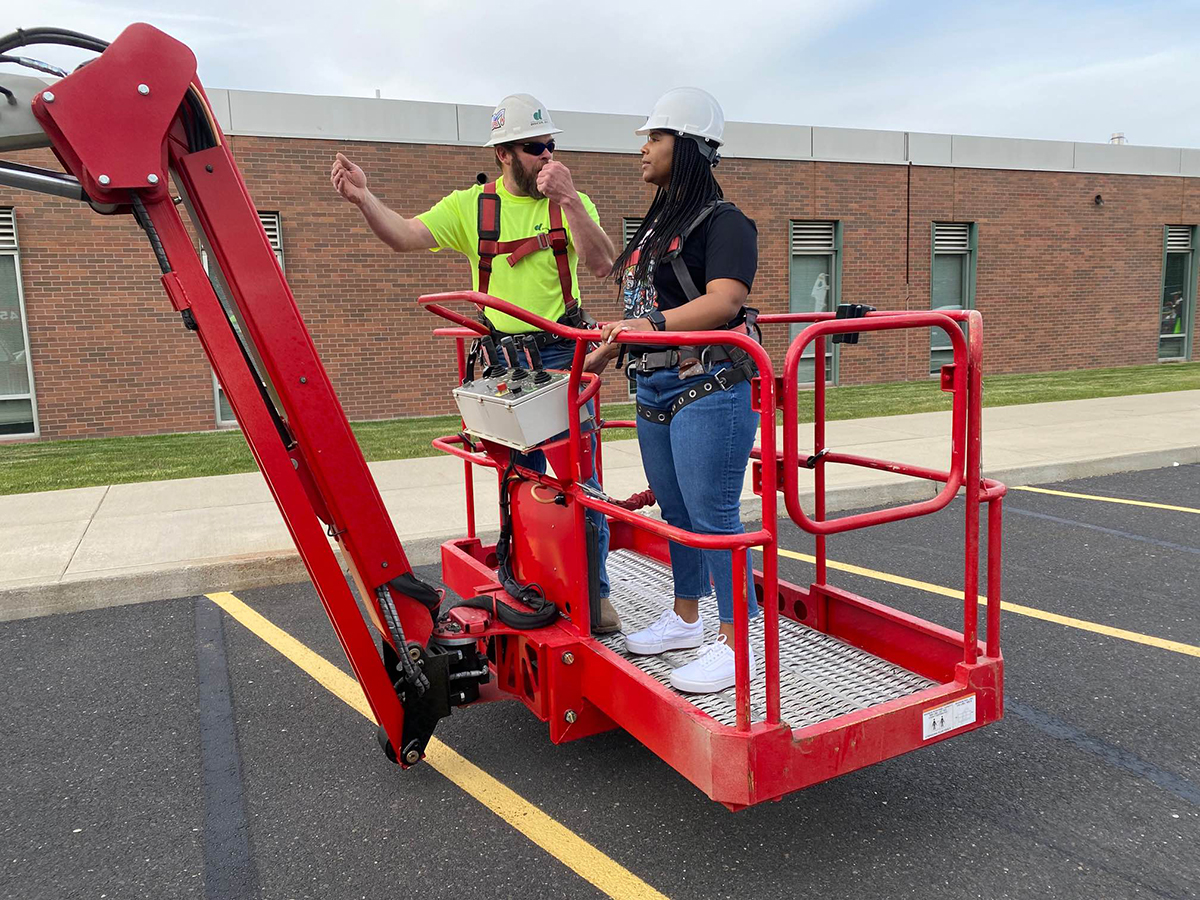 One construction company had a lift inside of the high school that would lift two attendees at a time up to a big sign, where each person was able to sign their name, and then bring them back down. This was a fan favorite inside of the hall and especially a favorite for the younger kids who would take multiple turns on the lift. Outside the school, there were an additional 10 different types of construction trucks (boom lifts, scissor lifts, loaders, etc.) that attendees were allowed to explore. 
I left Trades Night with the biggest smile on my face. Witnessing children and adults full of excitement and interest in each trade was truly inspiring. I began to imagine, if only each state did something similar, what a difference it could make. I also realized that in order to raise awareness in the trades, everyone has to work together to accomplish the same goal; there is strength in numbers. Trades Night isn't just an "event" or a "fair," it's a movement.