Top Takeaways, from a GPAD First-timer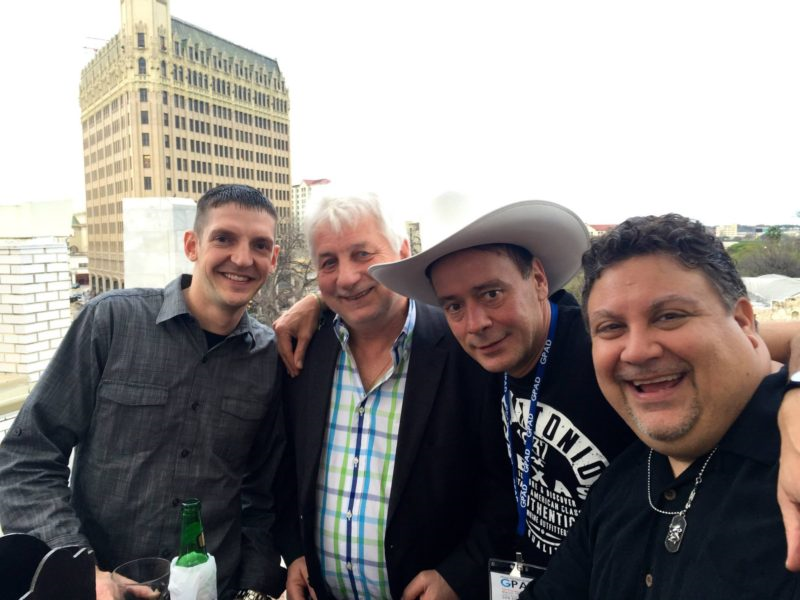 A networking event during GPAD 2019 in San Antonio
I attended my first GPAD, or Glass Processing Automation Days, in 2019 in San Antonio. At the time, I was not only a newcomer to the event, but also a relative newcomer to the industry. Looking back, here are my top takeaways:
Top Takeaways
1. Great for industry newcomers
I joined Hartung in 2014 with no previous glass industry experience. GPAD was very beneficial to me, being still relatively new to the industry.
2. A crash course on the plant floor
GPAD offered a look at a range of machinery innovations, such as robotic polishing and cutting systems. And it demonstrated how software platforms interact with the machinery.
3. A look abroad
Many European glass companies are already excelling in terms of automation and virtual factories. GPAD provided a look at what those companies are doing, with ideas of what we could bring to our factories in North America.
4. Data for fabricators
Advanced machine and software solutions provide a wealth of data for fabricators. But how can companies best use that information? GPAD takes a closer look at what data can be provided and how to use that data to make business decisions.
5. Collaborative problem solving
The social interaction of GPAD is very nice. It's great for a new person to pick others' brains. Speakers presented experiences and recommendations to senior leaders, which spurred outside-the-box conversations.
6. Tackling the labor problem
We all face labor struggles/shortages. More automation can help bridge the labor issues gap, making it a more pleasant work environment, and not making people literally doing the heavy lifting makes for greater retention and satisfied workers. There was a lot of conversation and excitement around labor in particular at GPAD, as people discussed efficiencies and automation.