Closing Out the International Year of Glass
Celebrating the capabilities and possibilities of glass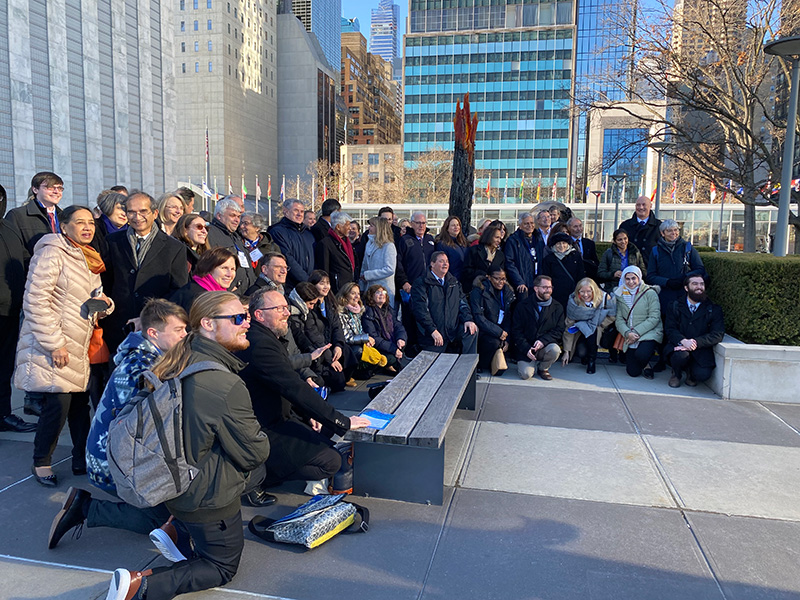 Throughout the 2022 United Nation's International Year of Glass, industry companies and associations around the world celebrated the amazing capabilities and possibilities of glass through thousands of events and initiatives, ranging from glass recycling drives and art exhibitions to legislative advocacy efforts. These celebrations wrapped up at the UN headquarters in New York City in December, where I was invited to moderate a panel discussion among industry experts highlighting the impressive IYOG activities during the year, and looking ahead at glass' role in architecture, education, medicine, technology, art and more.
Panelists included the National Glass Association's Technical Director Urmilla Sowell, along with other international academics and glass leaders who are dedicated to developing glass solutions for the future.
The International Year of Glass in review
In preparing for the closing event, I looked back at the year's activities and became, once again, encouraged and motivated by the many ways that glass is being used to build a better, more sustainable and equitable future. In no place was this more evident than in the wide range of IYOG promotions and initiatives from the National Glass Association (Glass Magazine's publisher) this year.
During the IYOG, NGA took the helm on leading the architectural activities for the global program by focusing on two primary themes.
The first—"Glass Can Save the World"—recognizes the essential role glass plays in creating a built environment that can meet sustainability and performance goals, helping to address the daunting challenges of climate change, and ensuring safe and healthy spaces for building occupants.
The second—"Build the World with Glass"—promotes the glass industry as an exciting, thriving and rewarding career path for the next generation of workers.
I'll highlight a few events from IYOG, beginning with the NGA's Glass & Glazing Advocacy Days, April 4–5, in Washington, D.C. Advocacy Days allowed the association to advocate and educate about glass in the built environment, focusing on energy-efficient buildings, building resilience, recycling, registered apprenticeship programs, school security and bird-friendly glazing.
Additionally, the NGA launched several new efforts to recruit a diverse next generation of glass workers, including an educational event at the largest Historically Black College & University in the South, and networking events for women in glass. Finally, the NGA published a range of essential industry resources, including the Glossary of Architectural Glass and Glazing.
While the official International Year of Glass has ended, Glass Magazine's and the NGA's efforts to recognize and promote glass as key to a safe, secure and sustainable future are just beginning. Learn more about IYOG and the NGA's IYOG activities at glass.org/IYOG.