Companies Rally for Communities, Staff in Aftermath of Hurricane Ian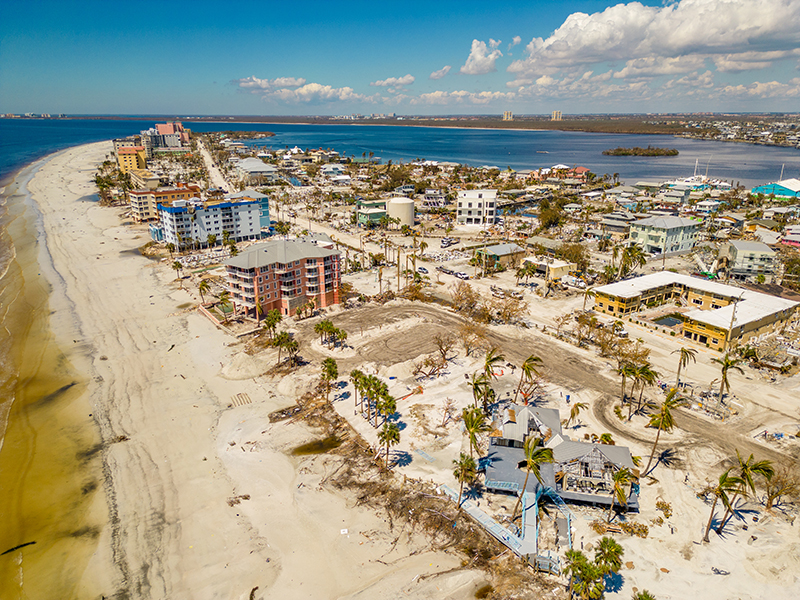 For companies located in Florida, the aftermath of Hurricane Ian is something they're dealing with on many levels. From checking in on the wellbeing of employees and their families, checking in with clients, and seeing how well their hurricane impact systems held up against the storm. 
According to the New York Times, Ian caused more deaths in Florida than any other hurricane there in the past 90 years, with the death toll now at 114. Additionally, five people died from the storm in North Carolina, as well as one person in Virginia.
Ian also left many homes and businesses destroyed or in need of repair in its wake. According to Politico, the price tag from Ian's destruction is expected to reach the tens of billions of dollars. Early projections from after Ian's landfall showed overall insured losses topping $30 billion, according to Mark Friedlander, a spokesperson with the Insurance Information Institute, with most of that being from flooding.
The damage
Faour Glass, located in Tampa, creates high-performance residential and commercial glass systems, including stairs, walls, overhead glazing, and doors. Jason Quimby, general manager, said that the company's recently completed projects in Fort Myers and Naples held up very well during the storm. 
"We go through very stringent testing requirements for the hurricane certification, but when you get put through a real life test, you're always a little nervous in this business," Quimby says.
He added that water intrusion is one of the biggest problems those in the glass industry face when dealing with severe weather events. He says that weaker aluminum systems experienced some water intrusion because those are not designed to withstand rising sea levels, while fixed windows and structural glass hold up the best. 
Faour Glass has about a dozen projects scheduled in the next six months in areas that were impacted by Hurricane Ian. Quimby says it's very likely those projects will be postponed or experience delays as impacted residents try to return to normal. 
The importance of standards and codes
Intertek tests and certifies products like windows and doors for hurricane resistance. While its facility in Miami was not impacted by Ian, Intertek leaders stress the importance of proper standards and codes to prevent extreme damage to homes and buildings and keep people safe during severe weather events. 
José Colón, director of U.S. sales, and Jeffry Robinson, regional sales director, both said that updating standards and codes for buildings after events like Hurricane Ian and learning what is effective and what is not is key to preventing damage and injuries. 
"After all these storms or disasters, we learn more and see if these codes and design procedures are working, if they're too high, if they could go lower, or do they need to be increased?" says Robinson. "For example, we saw a lot of flooding after Katrina, so now we do flood testing. Flooding is the next big thing that will change in the code, like building higher or putting protective covers on entrances."
Robinson added that consumer education is a piece of the puzzle that many don't consider. Homeowners and business owners need to know what systems are effective and what's best for them. They can do so by checking approved labels at stores like Home Depot, or doing their own research on their state or county's website and researching the building standards for where they live and comparing those to what glazing contractors offer. 
What's next?
T-Concepts, also located in Miami, manufactures glass door hardware and glass wall systems. While it's Miami headquarters only experienced rain, company leaders and employees still want to help their fellow Floridians impacted by the hurricane. 
"The biggest thing was to prepare our logistics team and our clients throughout Florida to be conscious of what was happening, especially on the west coast. We do have some colleagues and contractors that have been impacted. We needed to be able to rebound quickly and offer support from donating items to financial assistance, and ensuring we handled their orders correctly and being conscious of their needs," says Michelle Witherby, COO and design director. "We just needed to shift our focus these past weeks to help out."
Witherby says that T-Concepts staff will be going to hurricane-impacted areas in the very near future to aid in relief efforts in any way they can.