Goldray's Dichroic Glass Brings Life to Public Art Installation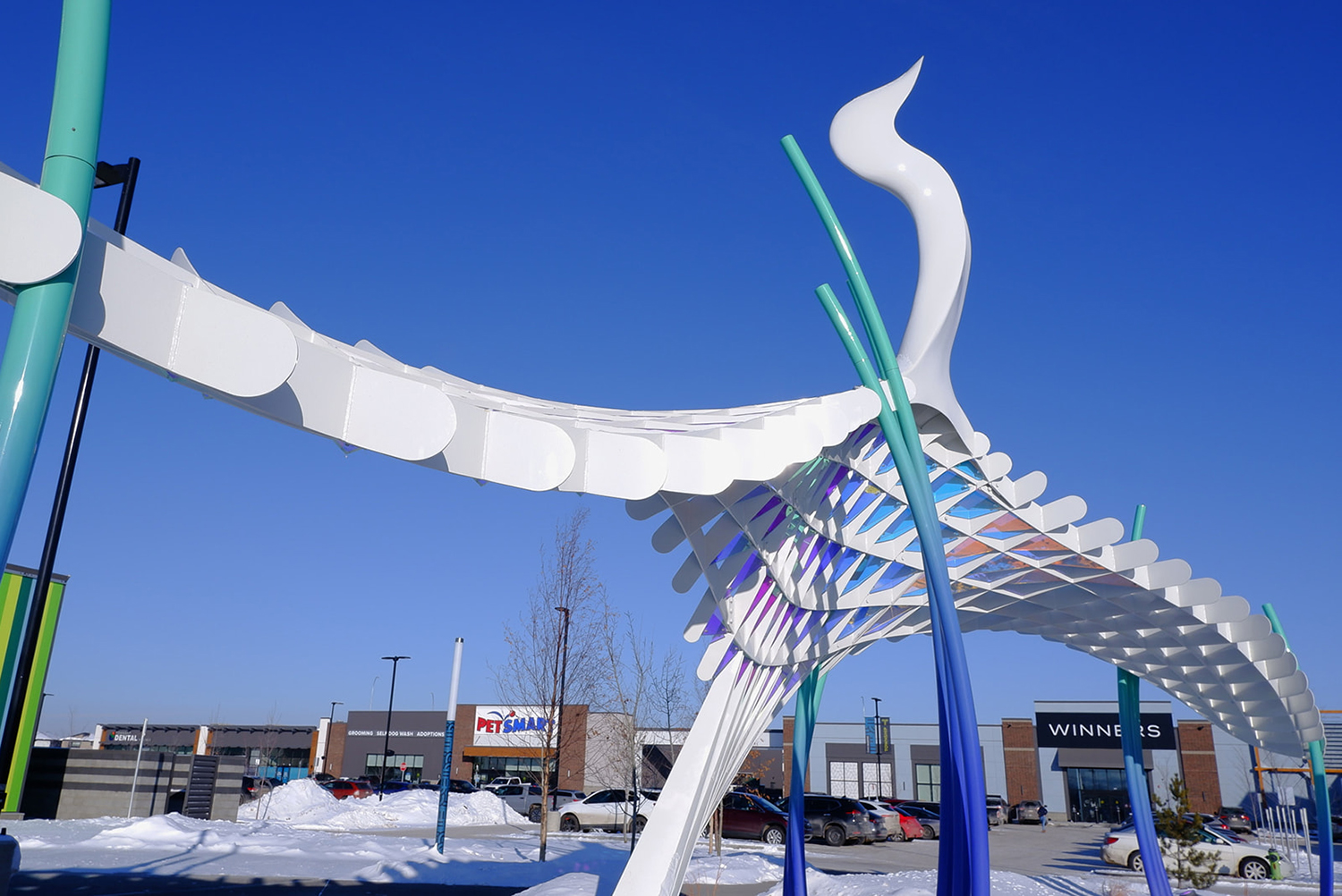 Photo by Ron Eliovitz
The public art installation, Windward Light, designed by Heavy, Urban Systems, is modeled after a mother bird, protecting everyone under the eight-foot canopy. Located in Calgary, Alberta, this new installation features Goldray Glass's dichroic glass.
According to officials, Heavy was looking for decorative glass that would "cast shadows of color onto the ground, the surrounding shrubbery and trees to delight and capture the imagination of children and adults alike."
For the installation, Goldray hand-fabricated 230 pieces of glass. Each piece of Dichroic glass was a different size and shape, and each was manufactured, marked, organized, and carefully packaged so that when they arrived at site, they could be installed in the right order. It was like a giant jigsaw puzzle.
The fabricated pieces required holes cut into the glass, to be individually secured onto the steel structure. This presented some rethinking with Goldray's fabrication team, due to the interlayer of film that sometimes did not wish to cooperate. It was also important to get the edging completely smooth, and flat. Again, this was not an easy task to accomplish with the interlayer.
"Quality controlling the piece was difficult," say company representatives. "We had to mark every piece that we checked and rechecked. But the most challenging part was the paint. There are so many notches and intricate pieces that we were constantly asking the painters to check and recheck. Attention to detail is so critical because it impacts the result we are looking for."