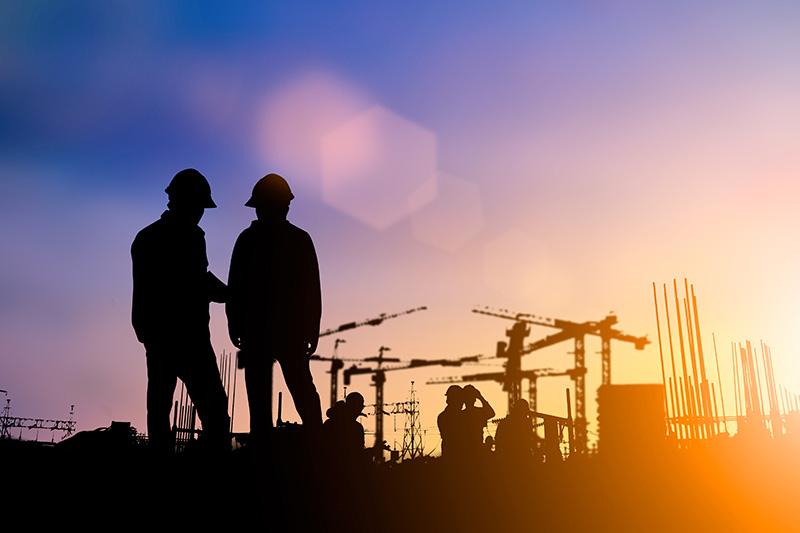 The Associated General Contractors' Jan. 4 National and State Hiring and Business Forecast for Commercial Construction meeting discussed both opportunities and concerns for the construction industry in the U.S. for 2023. 
"We're going to continue to focus on the mental health and well-being of the industry workforce. The bottom line is, we will do everything in our power to make sure 2023 is a successful year for the industry, our members, and the thousands of men and women they employ," says AGC CEO Stephen Sandherr. "We will continue to be vigorous advocates for the industry in Washington and with public officials across the country."
Optimism amongst contractors
Of the roughly 1,000 contractors surveyed by the AGC, 69 percent said they expect to increase headcount in 2023 and 72 percent of firms increased their base pay more in 2022 than in 2021. About 30 percent of respondents increased benefits and incentives to attract more workers.
Firms also anticipate more bridge/highway and transportation construction projects this year, especially in the public sector due to the work of the Inflation Reduction Act, which promotes clean energy projects. Contractors are expecting demand for construction to pick up in nearly all markets, with the exception of lodging, private office and retail. 
Casey Schwager, vice president of North Carolina-based King Asphalt, which takes on many highway and public sector construction, says the company is feeling optimistic about those projects continuing into this year.
Dustin Stephens, vice president of Sage Construction and Real Estate, says that more firms are now using mobile software for work in the field. More construction firms also plan on using cloud-based software in 2023. Less than two percent of firms surveyed said they anticipate investments in technology to decrease, while most surveyed will keep investments the same. 
Ongoing struggles 
The ongoing labor shortage is the main concern of contractors for 2023. Fifty-eight percent of those surveyed expect it will remain hard or get harder to hire new workers this year. Eighty percent report they are having a hard time filling some or all salaried or hourly craft positions, compared to only 8 percent who say they are having no difficulty.
"Labor force challenges are the biggest threat in our region, but it's also our biggest opportunity," says John Casella with Vermont-based Casella Construction. "It's an opportunity to retell our story. Over the past five to ten years, labor challenges have been present. We offer better careers and opportunities for people in the trades. A lot of the easy levers have been pulled and now we're really needing to look at demographics, culture, what our jobs look like and invest in that to bring people into the trades."
Supply chain challenges also continue to plague contractors. Nine percent of firms report they have not had any significant supply chain problems in 2022. To cope with these problems, more than 70 percent of respondents have reacted by accelerating purchases after winning contracts. A majority turned to alternative suppliers, and almost half have specified alternative materials or products.
Seventy-four percent of those surveyed also said the possibility of an economic slowdown or recession is a concern. 
"[Biden] administration officials have refused to issue guidance that could significantly accelerate the timeline for federal reviews without diminishing approval standards," Sandherr says. "Congress should also work with the administration to pass immigration reforms and boost investments in career and technical education programs to help encourage more people to pursue high-paying construction careers."
More information
The full recording of the meeting, as well as the national survey results, the 2023 outlook report and more can all be found at agc.org.