MyGlassTruck Invests in New Equipment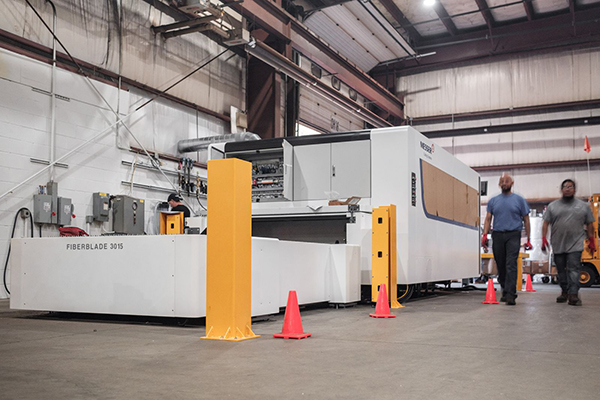 DCI Group, the parent company of MyGlassTruck, invested in new technology and environmentally friendly fabrication equipment for its Glassboro, New Jersey, facility.
This new equipment aims to allow the company's production staff to provide quick turnarounds and reduce delays due to parts and materials shortages. In a release, the company says it can now fabricate a wider range of more complex parts in-house to ensure glass racks and glass truck bodies are manufactured to the highest standards.
What MyGlassTruck says
"It is critical to the life blood of manufacturers to invest in technology," says Rustin Cassway, president of MyGlassTruck. "This funding allowed us to secure three pieces of "state of the art" metal fabricating equipment that will not only support operational efficiencies for us but will also help lower our energy consumption and shrink our carbon footprint, to the benefit of us all."
The equipment
A Messer FiberBladeV high speed CNC laser cutter is designed to produce a finer level of detail for more intricate shapes and smaller holes on a broader range of materials than the plasma cutter the company recently retired. It also makes cleaner cuts, saving time by eliminating the need for finishing work to the cutout. The FiberBladeV cuts mild steel, stainless steel, aluminum, copper, and brass from 0.5 millimeters to to 1.299 inches thick on a 60-inch by 120-inch table.
The Xpert Pro 250 ton sheet metal bending machine by Bystronic with a 14-foot bed enables the company to reliably repeat the same bend every time quickly and accurately. It has a higher processing speed, fast clamping system, and accuracy due to an optical laser and camera based measuring system. It joins MyGlassTruck's other two brakes and its shear with a 12-foot bed. When the new brake is used with the new laser cutter, roof racks, truck body frames, bulkheads and other components can be fabricated quicker and easier. Other equipment and capabilities include:
Stainless Steel and Aluminum Fabrication
Team of Certified MIG and TIG Welders
Robotic MIG Welding Station
280 Ton CNC Press Brake with 14' Bed
In-House Engineering Dept.