Smart Lift & Peerless Products Announce Exclusive Glass Mover Program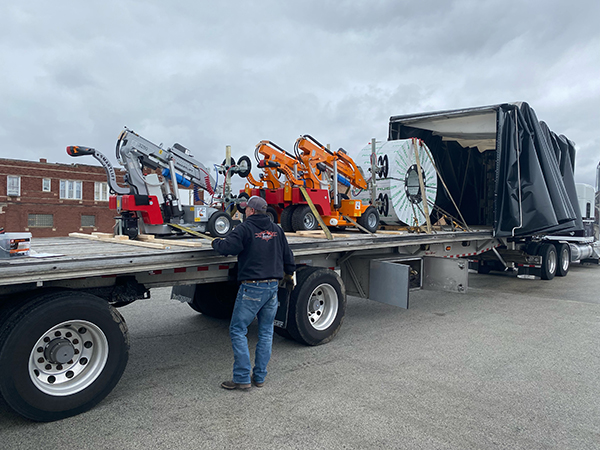 SmartLift Solutions and Peerless Products Inc. announced an industry collaboration to provide customers with the convenience and efficiency of moving and installing windows on any project. The new glass mover program matches SmartLift Solutions glass manipulators to Peerless window orders, with Peerless products and SmartLift glass movers delivered together to jobsites.
How the partnership works
The partnership brings together SmartLift Solutions, a nationwide provider of specialized heavy glass and glazing lifting equipment, and Peerless Products, a manufacturer of glazing products.

"We've created the ultimate convenience for glaziers by giving them the option to rent and deliver the ideal SmartLift glass mover, such as the Smartlift 1008, with their Peerless window orders on the same shipment. This collaboration identifies the right high-quality SmartLift glass mover for the job, providing seamless customer service every step of the way," says Tim Finley, co-founder of Smart Lift Solutions.

SmartLift manufactures glass manipulators, which can lift and position both straight and curved glass and windows precisely, using a powerful vacuum seal to ensure the glass will be safely transported to the installation site without damaging the material.

These glass manipulators can now be included on any Peerless Product order, with free delivery and a flexible rental timeframe. This glass manipulator rental model eliminates the significant robotic lifting equipment capital investment, between $40,000 to $60,000 per machine, as well as storage and maintenance expenses for contractors.

"We've come together with Smart Lift Solutions to make glass installation as easy and cost-effective as ordering our windows. Our customers will now enjoy the considerable safety benefits and reduced risk of product damage that glass manipulators provide, all without the high overhead costs associated with owning them," says Justin Ebert, national business director with Peerless Products Inc.

Effective immediately, this exclusive partnership provides Peerless Products' customers with access to a wide array of easy-to-operate SmartLift glass manipulators, available in multiple sizes with various lifting capacities and reach, perfect for interior or exterior builds in both commercial and residential construction. The SmartLift lineup of machines includes SmartLift 1008, SmartLift 380, SmartLift 408, SmartLift 608, SmartLift 580, and the SmartLift 400 Sky Lifter. The full line-up of SmartLift machines with specifications including lifting capacity is listed on the company's website at www.smartliftsolutionsllc.com.

"We founded Smart Lift Solutions to fill a specific need within the building community and are thrilled to take it a step further by teaming up with Peerless Products to make glass installation easier and safer than ever before," says Finley.