AGC Glass France Closes Float Line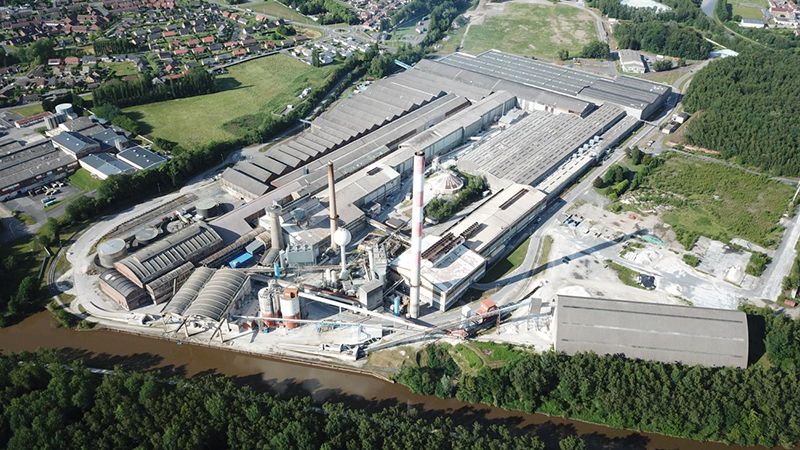 AGC Glass France management recently informed the staff of the Boussois Industrial Unit of its intention to close the B2 float line, which has been in operation for over 21 years. This line closure is a direct consequence of the current energy crisis.
About the plant
The plant specializes in the production of flat glass for the building industry and employs 135 people. It operates in a market affected by overcapacity in Europe and, for some months now, by the very strong pressure on prices resulting from the impact of the energy surcharge. The intention to close the B2 line is an effort to preserve AGC's flat glass activities in Europe.
Located in the North of France, this site includes two float line units. Shut down in 2020 as a result of the Covid-19 pandemic, the B1 line, known as oxy-combustion, offers a certain potential that would allow it to contribute to AGC's production process decarbonization objectives by 2030, should the market require it, say officials.
Next steps
It's for this reason that it will be proposed to the trade unions and consequently to part of the staff to implement, along with the Employment Safeguard Plan, various social measures allowing, beyond the maintenance of the industrial installations, to preserve a set of adequate skills.
AGC will propose and discuss a support plan with the company's staff representatives, while complying with the legal and contractual provisions that apply to such a line closure.
Some data
Over in neighboring Germany, industrial production fell by 0.8 percent in August from the month before, according to preliminary data released by the country's statistics office. Supply chain bottlenecks caused by the Covid-19 pandemic and the war in Ukraine also continue to weigh on producers. Energy-intensive sectors, which include chemicals, glass and metals producers, have had it worse, slumping by more than 2 percent from July.