AGNORA Provides Custom Fabrication for Brand New Office Space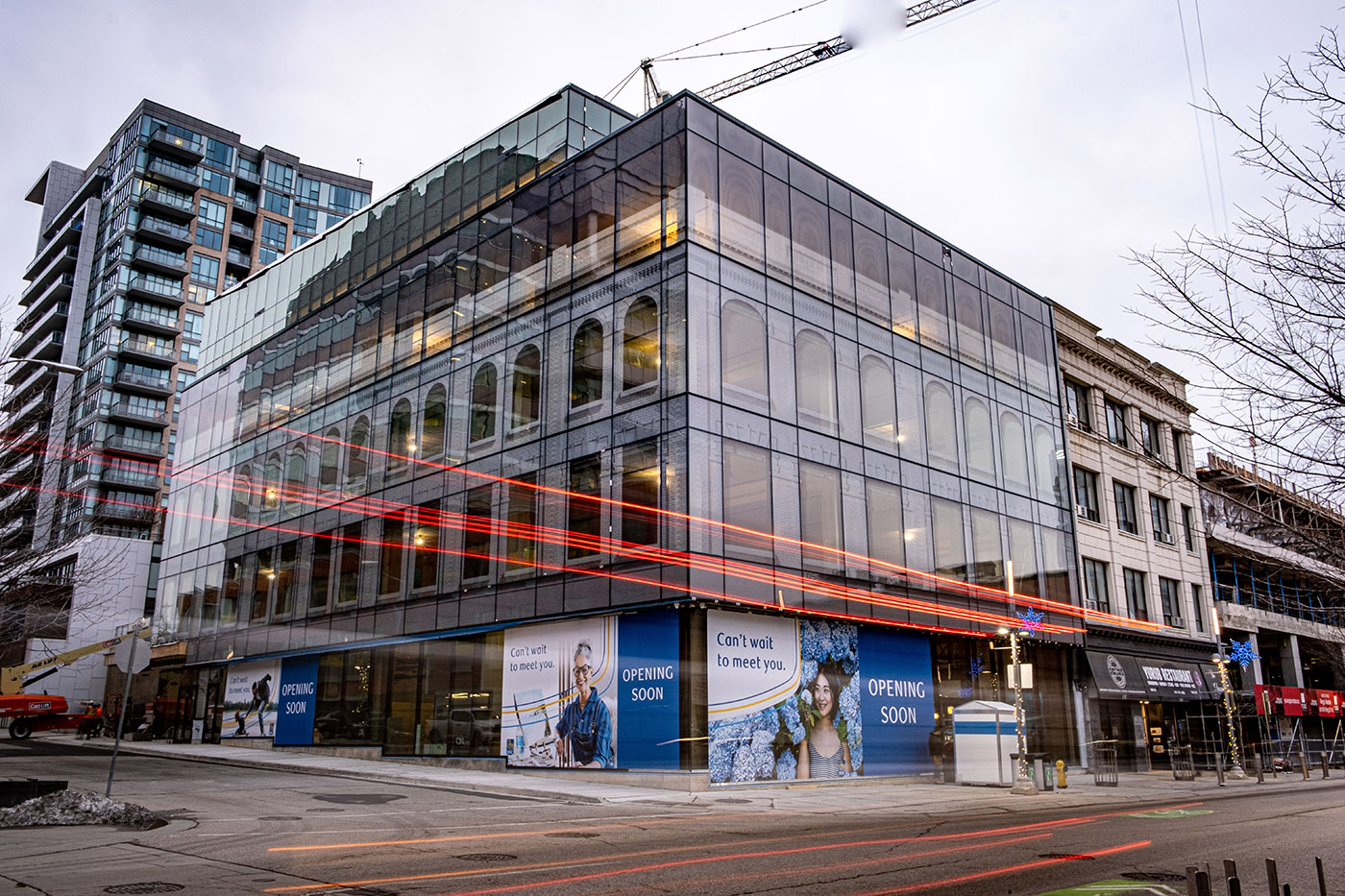 The new and modern office building, One Young Street, located in Kitchener Ontario Canada, features 16,000-square-feet of custom insulating glass units, fabricated by AGNORA, with 8,050 square feet featuring custom printing by Dip-Tech. "This was one of the largest and the most challenging print project we've ever taken on. It's the entire building," says James Cole, senior project manager at AGNORA.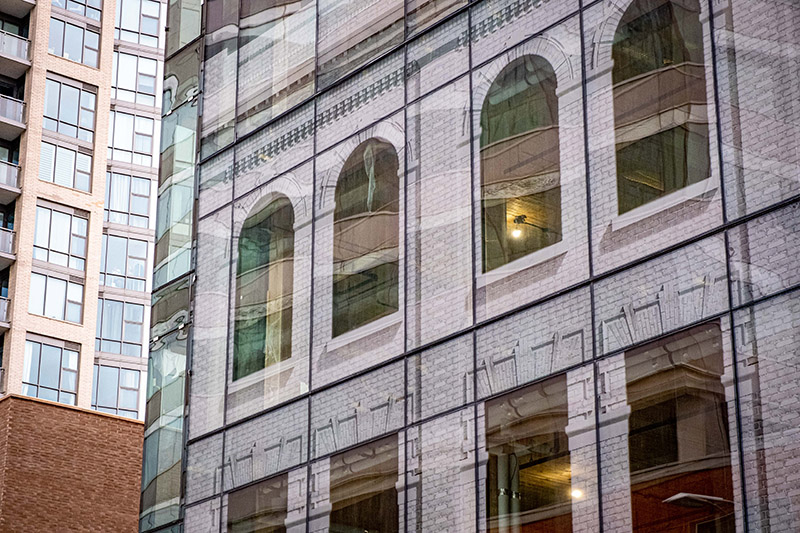 Creating Custom IGU's
Every one of the 256 individual units were set up and 'cut' from a digital master elevation drawing, say AGNORA officials. Subsequently, an AM print process was applied to the image to ensure that it remained visible from the exterior while allowing unimpeded vision from the inside out.
To maintain visual consistency, all IGU's has a makeup of: 6-millimeter Pilkington low-iron outboard, a 16-mm stainless steel black spacer, and inboard a 6-mm Guardian SKN 67/27 with performance coating on surface three.
On all 256 printed IGU's, the frit was applied to surface two.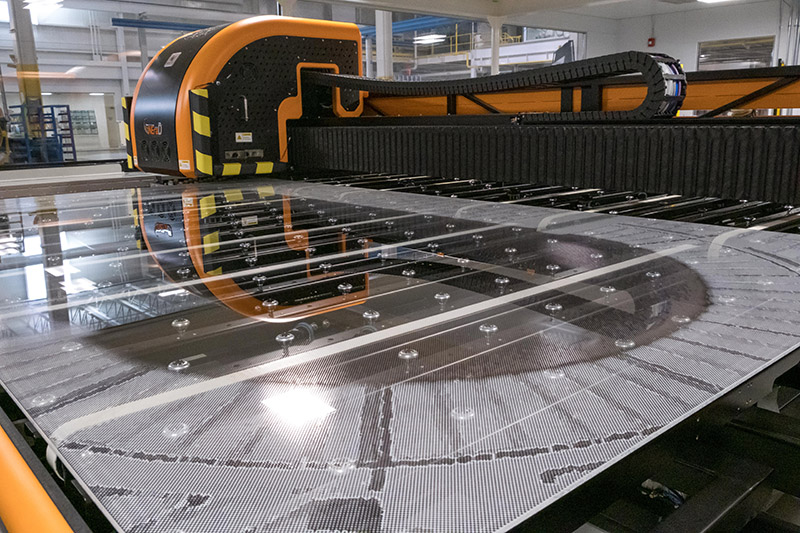 Getting it printed
"An immense amount of work went into the pre-press of these glass prints. In fact, we had to develop a custom script to save about 6,000 keystrokes, and possible errors." says Joe Lindsey, AGNORA's print technology expert.
"Because we had to add a shadow to the original drawing, two separate print files had to be created to fulfill the client vision. Then manually, we combined each file back together for the printer to utilize. It was a highly involved, custom process," says Lindsey.
Each piece of printed glass was cleaned and printed on AGNORA's DipTech NEraD. Ceramic inks must go through a heat set process―heat strengthened or tempering―in order to fully cure. As such, the nature of these chemically based inks inhibits a wide color gamut, and custom ratios must be prepared to closely match a client's colour chip or pantone, as was the case with this highly specialized process.
Architect WalterFedy designed the building, and Westmount Store Fixtures provided glazing contract services.