Aldora Opens Newport News Facility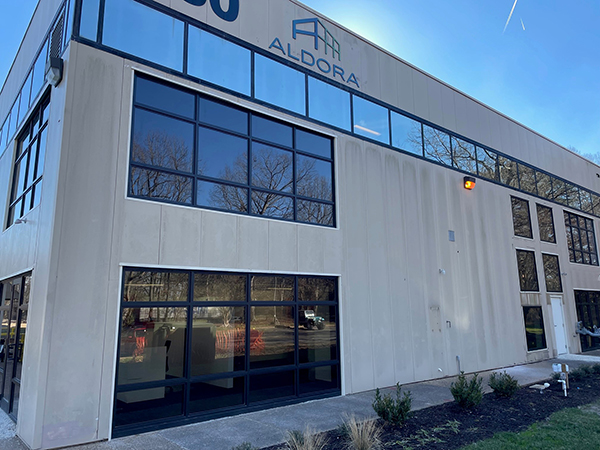 Aldora is opening a new 72,000-square-foot glass fabrication and distribution facility, hoping to enhance service for regional customers.
About the facility
The facility will provide tempered, fabricated and insulated glass products to customers within a 150-mile radius. The facility, located at 280 Enterprise Dr., Newport News, Virginia, will be fully operational Feb. 20th for all customers. Company officials say the opening will help customers receive more efficient services from Aldora sales representatives, including shorter lead times, reduced waiting periods and local assistance.
This new building will be Aldora's seventh location for mid-Atlantic and Southeastern customers. Its services will reach fabricators in Richmond, Baltimore, Washington D.C., Norfolk, Raleigh-Durham, Roanoke and many places in between.
The facility includes a top-tier convection oven for tempering needs. Precision glass equipment will produce glass, mirrors and shower doors, as well as an automated vertical IG line will make durable insulated glass products.
What the company says
"We are fortunate in finding a building in Newport News," says Leon Silverstein, Aldora's CEO. "This newest facility services an area that has been underserved by the market and it fits with our model to add locations that work strategically into our current geographic coverage."
Aldora representatives can help regional customers with project needs close to jobsites, meant to equip fabricators with expert guidance to keep jobs on track and on budget.