CMS Develops New Production Center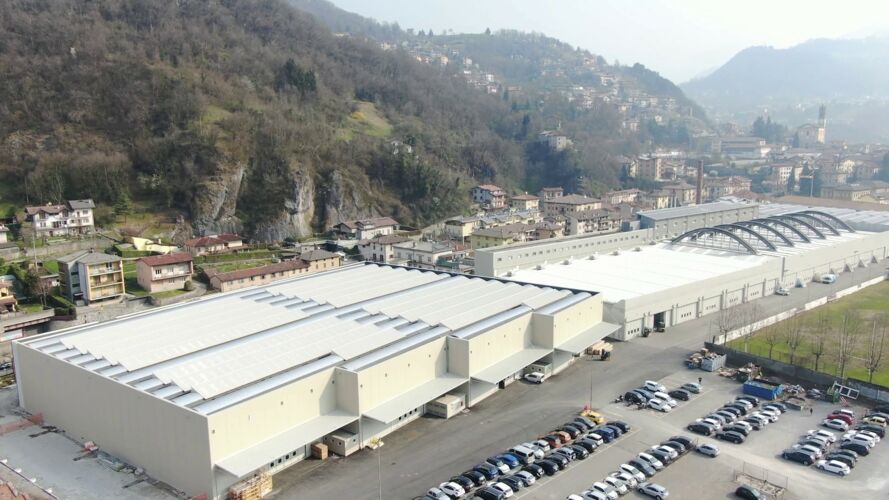 CMS, a glass technology manufacturer, enhanced its production center in Zogno, Italy, with a new, state-of-the-art wing. The area, an additional 7,740 square meters, was designed for the company's largest machines.
The new warehouse was designed in collaboration with the architect Cinzia Robbiati from the Archeology, Fine Arts and Landscape Authorities for the provinces of Bergamo and Brescia, with special concern regarding the facility's impact on the surrounding landscape. The new area uses a solar panel system with 504 polycrystalline solar panels fitted on the roof providing an overall maximum power of 150 kW.