Gimav Names Fabrizio Cattaneo New Director
May 21, 2020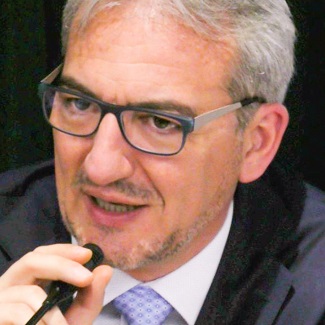 Fabrizio Cattaneo was named as the new director of Gimav. "Cattaneo's lengthy, deeply rooted experience with associations and Confindustria convinced us that he was the right person for GIMAV," says GIMAV President, Michele Gusti.
Taking office immediately, Cattaneo replaces Laura Biason, who left the association at the end of 2019. Cattaneo will assist the board and President Gusti in guiding the glass processing machinery manufacturers association along a pathway of international outreach, which will have some very significant challenges and events, say officials.
Cattaneo's background includes an active role in founding Federtec, the association that grew out of the merger of ASSIOT and ASSOFLUID. Federtec represents the entire supply chain of technologies and skills used in the automation and control of industrial processes and products, through which a development process has unfolded that will allow them to equip themselves with functional tools for assisting member firms in a radically changed economic and technological scenario.
The aim is to work with all the member companies, large and small, moving toward the new industrial horizons taking shape in a constantly changing developmental framework.
Embracing the recommendation of President Gusti, the new director immediately set to work scheduling a series of visits to acquaint himself with the member companies. "I gladly accepted the president's invitation because, in order to better represent the businesses that make up a sector, experience has taught me how crucial it is to have an up-close understanding of the companies themselves," says Cattaneo.