GRECO Invests in FARO Scanners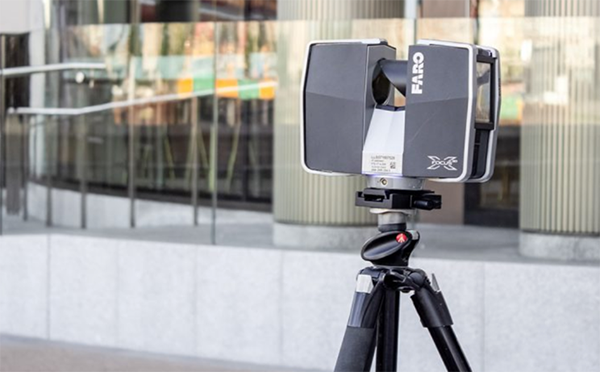 Greco Architectural Metal Products, a manufacturer of architectural railings and metal products for multi-family and commercial structures in the U.S. and Canada, has invested in two Faro Premium Scanners in an effort to upgrade its measuring, fabrication and installation process. The scanner uses laser technology to capture accurate 3D images and exact measurements of the project.
About the scanner
The Faro scanner can be positioned in multiple locations to capture a complete image of the space. Specialty software links the images together to create a detailed 3D model with real-world data. It is ideal for capturing detailed images of indoor and outdoor spaces and provides Greco's design and installation team with spot-on measurements for the fabrication and installation of railings and architectural metal products.
What Greco says
"Advanced laser technology is a game changer for our business," says Matt Palmer, president of U.S. operations, Greco. "This technology provides far more accurate field conditions and real dimensions without human error, resulting in greatly improved efficiency. Our talented design staff can now focus more on the aesthetics and functionality of each installation. The FARO scanners are especially useful when we are designing radius projects, or multi-directional stairs that require extremely complex geometry. Our CAD team can start fabrication details immediately, rather than relying on return visits to the site to confirm details."
"Like all construction industries, our business has been affected by labor shortages and manpower issues," continues Palmer. "Now, we can give our current and future employees the knowledge and skill to use advanced technology, instead of doing the tedious and sometimes physically demanding work of hand measurements. It's a win-win for everyone."