Inflation Reduction Act May Help Accelerate Use of Electrochromic Glass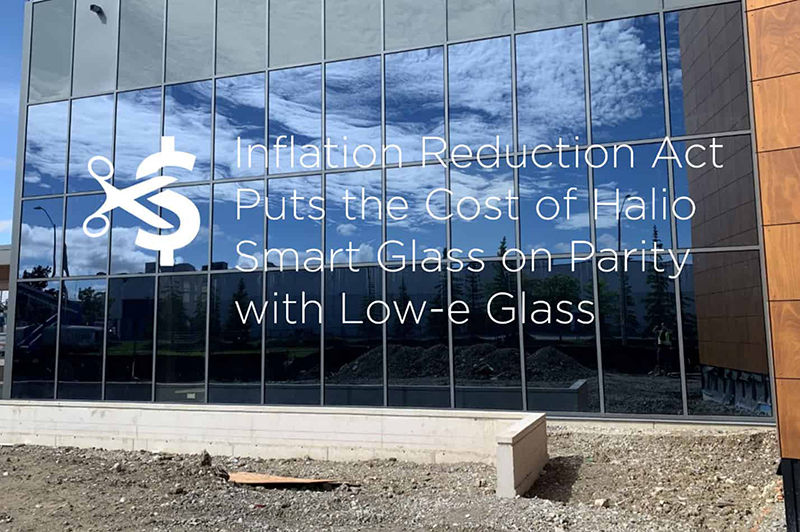 Halio announced that the recent passing of the Inflation Reduction Act of 2022, which includes the Dynamic Glass Act, brings the cost of electrochromic windows to parity with low-e glass. This ITC, investment tax credit, is similarly structured to generate rapid adoption of smart glass in the same manner that it kick-started the solar industry. Additionally, electrochromic glass will play a key role in helping buildings achieve net zero.
What does this mean?
The ITC enables Halio's customers to receive a return on their investment in less than a year, thereby eliminating any previous notions of pricing discrepancies, while expanding Halio's reach to the North America glass market of over 300 million square feet.
"Halio's advanced and industry-leading electrochromic glass manages glare and heat without sacrificing the view, while positively impacting the environment during operation," says Halio's CEO Bruce Sohn. "We're thrilled about this news, as it has a significant impact on the entire ecosystem. This brings an immediate and substantial savings for our current and future customers. Only Halio delivers the performance and automation without ever compromising the views and aesthetics of the building."