LEED Gold University Sciences Building Uses Modern Glass to Blend with MCM Campus
July 19, 2021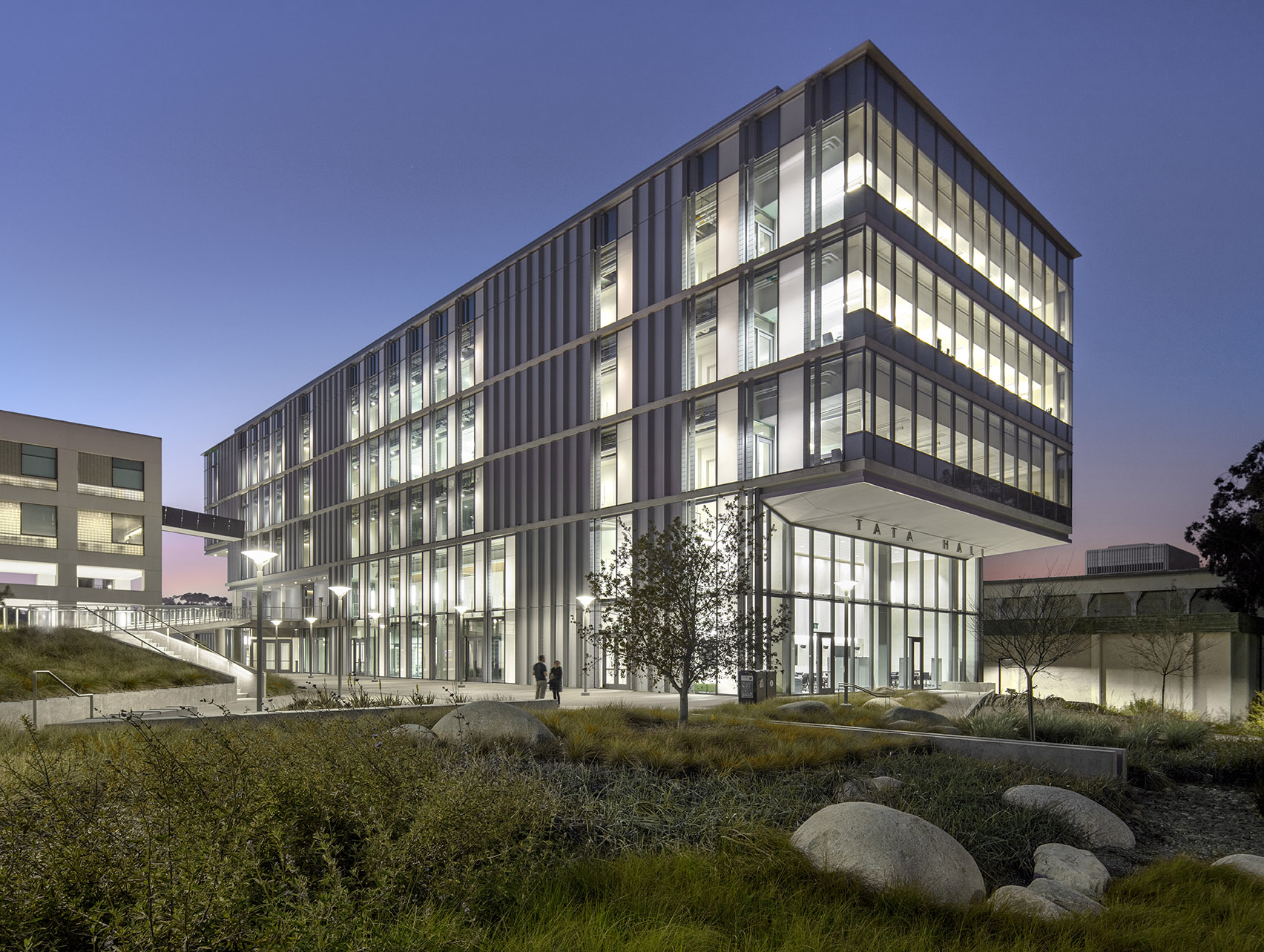 The $92-million University of San Diego Tata Hall for the Sciences is a new building surrounded by Midcentury Modern architecture. Streamlining with the existing buildings constructed from glass, concrete, and metal while also minimizing heat gain were primary design challenges for CO Architects. Siting/orientation was paramount, minimizing the building's south-facing exposure.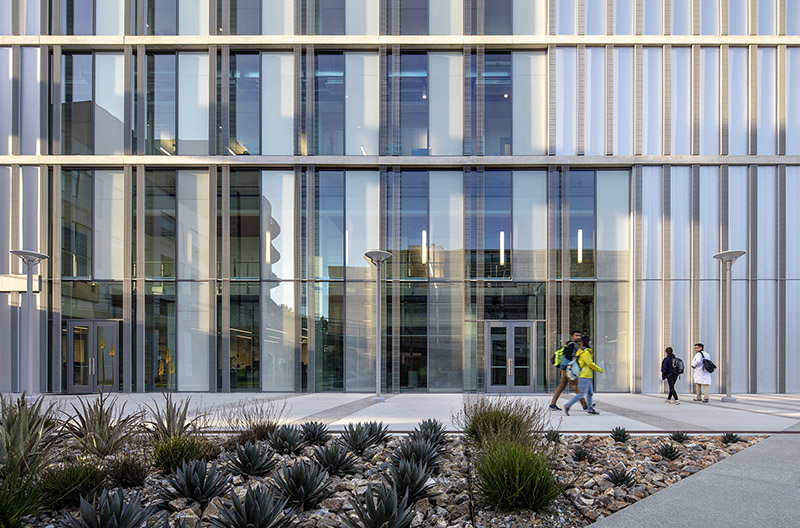 Material-wise, high-performance glazing and sunscreens optimize ambient daylighting of interior spaces while controlling heat gain. Several innovative materials are used to meet LEED Gold-certified energy conservation and enhance occupants' comfort. At the ends of the rectangular building, the east and west façades are fitted with dynamic electrochromic glazing from Sage Glass to shade the direct low-angle sun in the morning and afternoon. This product was selected because it automatically changes its tint, minimizing glare without obstructing daylight and reducing heat gain by as much as 52 percent.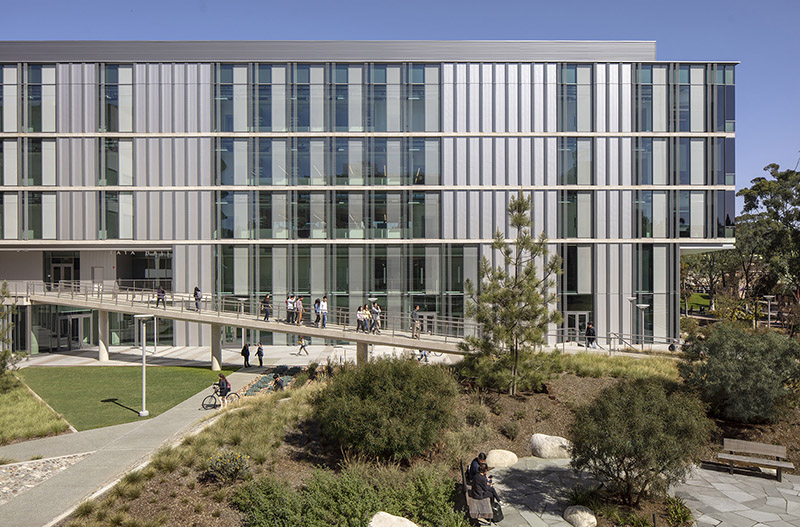 Floor-to-ceiling glass on the north façade maximizes daylighting. Argon-filled Viracon VNE1-63 glass was chosen here for its insulative properties. Tower Glass installed all glazing.
Tata Hall for the Sciences is an interdisciplinary building that provides a new hub for teaching and scholarly engagement.  The 130,000-square-foot, seven-floor building combines research and teaching from two different departments: biology and chemistry. The building's glazing helps it engage the adjacent outdoor area, called Urey Green, to create a science precinct by positioning six biology teaching labs and a large learning studio on the ground floor with floor-to-ceiling glass showcasing activities within.