New Hotel Features Range of High-performance Systems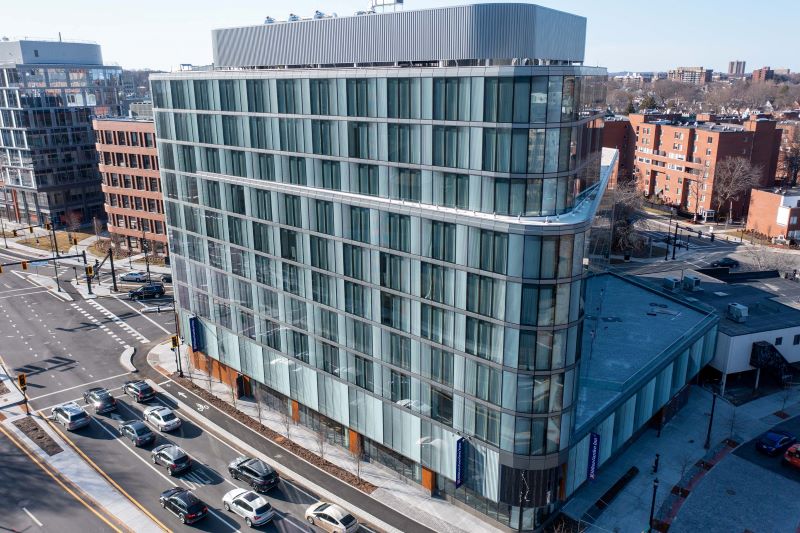 The new Hilton Garden Inn in Brookline, Massachusetts, features several glass and metal systems, all installed by R&R Window Contractors Inc. The project was designed by Cambridge 7, and took 31 months to complete.
Installed products include 250T Narrow Stile Doors and 451 Storefront Framing from Kawneer, and glass handrail components, engineering and interior sliding glass doors courtesy of C.R. Laurence. Pulp Studio contributed Custom Laminated Graphic Glass, part of the hotel's bar, and other systems were provided by ES Window/Techno Glass and Stanley Access Technologies.