Quanex's Rice Lake Plant Celebrates 50th Anniversary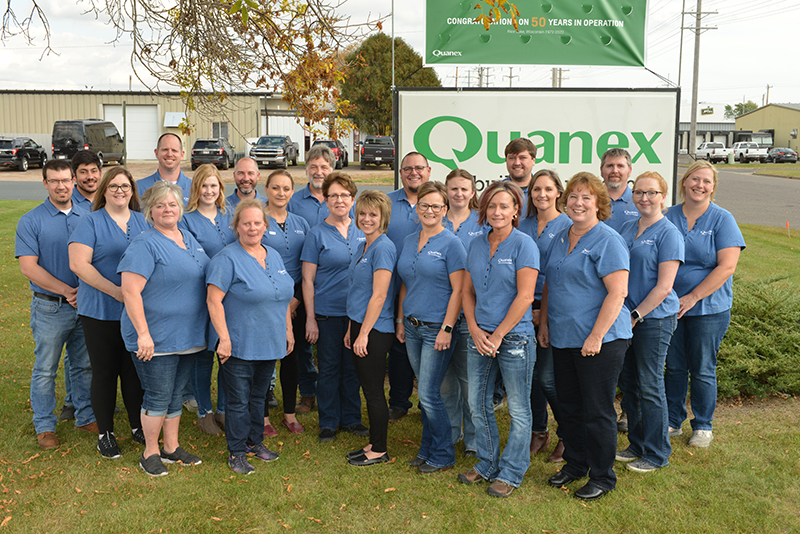 Quanex's Rice Lake Plant in Wisconsin is celebrating 50 years of operation this month, an occasion that highlights the team's continuous and ongoing commitment to the customers it serves.
"We opened the Rice Lake facility in 1972, partly because we wanted to be closer to one of our largest customers as their growth accelerated," says Jeff Sieg, plant manager. "That proximity helped us better service their needs with quick delivery of our screens, and it positioned us well to have a major manufacturing presence closer to several strategic partners in the Upper Midwest. It was hugely beneficial for our customers' and our own growth throughout the next several decades."
About the plant today
Today, the plant produces anywhere from 18,000-25,000 window and patio door screens every day. It has undergone four major expansions that have brought its manufacturing footprint to 300,000 square feet. 
"We know there are options for window screens, but once a company works with us, they come to realize our outstanding quality, service and delivery," says Sieg.
It's a commitment that Rice Lake has mirrored in how it treats its roughly 400 employees. The facility is home to the longest-tenured employee throughout all of Quanex. Eight of the company's ten longest-serving employees work at the Rice Lake plant. The plant has over 50 employees with more than 20 years of service. The plant is also committed to diversity, equity and inclusion; roughly 60 percent of the total workforce in Rice Lake are women.
"I attribute that longevity and diversity to something very simple: We take care of our people, first and foremost," says Sieg."No one is just another number here. Everyone gets treated with dignity and respect. I think it's a great example of how manufacturing can be a great career for anyone, no matter who you are."
What the rest of the leadership team says
"For the first few decades of the Rice Lake facility's operation, screens were fundamentally all the same," says Daniel Welch, vice president of operations, Quanex. "But sometime around the turn of the century, consumer preferences changed. Homeowners wanted custom colors, new sizes, easier operability. We not only responded to those needs, but helped our customers differentiate with custom configurations."
"The Rice Lake facility has been a critically important part of our North American Fenestration division," says Bob Daniels, president, North American Fenestration, Quanex. "Their quality, innovation and customer commitment have helped us truly offer the total package to our customers throughout the continent."
The Rice Lake team is also very active throughout the local community. Regular community outreach activities include volunteering at local schools; holding blood drives inside the plant with the American Red Cross; collecting donations for the Salvation Army; buying Christmas gifts for families in need; raising awareness for breast cancer; organizing food drives; and much more.
"Our Rice Lake team truly exemplifies Quanex's mission and values, and our commitment to being A Part of Something Bigger, in every way possible," says George Wilson, president and CEO, Quanex."It's a great honor to recognize their achievements across these 50 years, and we're looking forward to what they'll accomplish in the next 50