REHAU Casement Window Receives Awards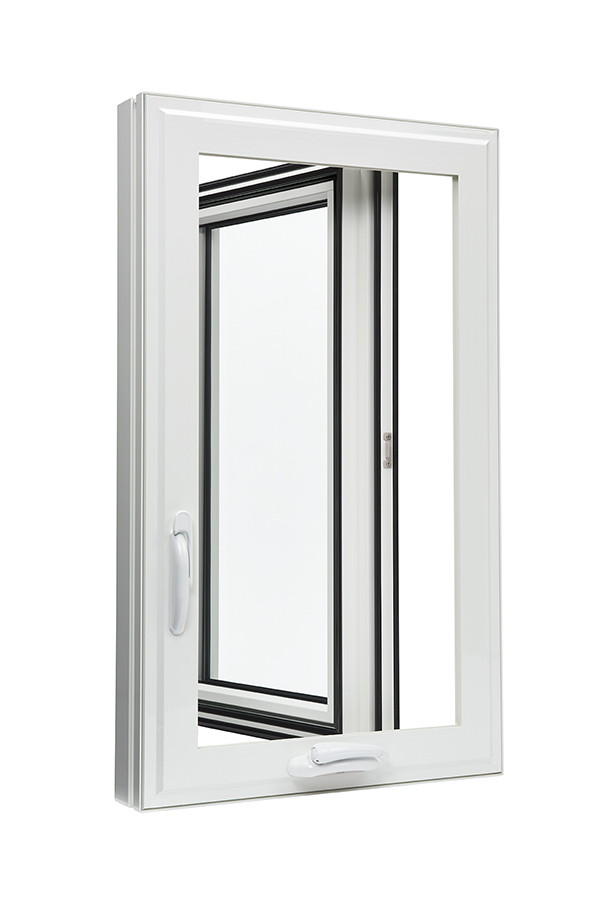 The new REHAU Aspekt+TM 1800 casement window is the recipient of three awards from organizations representing different stakeholders in the construction industry. From window manufacturers and dealers to commercial facility managers, architects and designers, the Aspekt+ 1800 design was recognized as an innovative industry product.
Awards and recognitions
The new window system uses glass-fiber reinforced PVC to increase strength while protecting thermal performance and weatherability. It won the Most Innovative Window category in the 2022 Window + Door awards, ranked as a finalist in the Windows and Skylights category of the 2022 Architizer A+ Product awards, and was selected for the 2022 Vision award sponsored by FacilitiesNet.com.
Judges for the 2022 Window + Door awards explained their selection of Aspekt+ 1800 as follows:
This is a solidly built casement window. As the desire to fill larger openings continues to grow, the strength of the product must also; this is a step in the right direction. Utilizing a reinforced inner core capped with uPVC for improved appearance and improved strength gives this product the innovation award. The energy efficiency is fantastic. The Aspekt+ continues the REHAU trend of introducing cutting-edge products. This glass-fiber reinforced vinyl window's ability to simultaneously deliver passive house U-values, great sound attenuation, high structural ratings and large sizes is exactly what the marketplace increasingly requires.
Commenting on the award, REHAU Marketing Manager Katherine MacNevin says, "We couldn't have said it better ourselves. We are extremely honored by this recognition from our peers in the window industry."
Working toward its mission to empower architects with information to build better buildings, better cities and a better world, Architizer sponsors its annual A+ Product award program in which a global panel of architects and designers choose the world's best products in terms of aesthetics, performance and impact.
The 2022 Vision Awards were judged by an independent panel of eight facility executives who chose 30 of 150 product entries for their contribution to the efficient and profitable operations and management of institutional and commercial buildings in the United States.
"We are also proud of the 2022 Architizer A+ Product awards recognition from the A&D community and the 2022 Vision Awards selection from the commercial building market," says MacNevin. "With the ability to build larger units and offering performance up to stringent passive house requirements, Aspekt+ is a great choice for designers and developers."
"Our products often win awards for longevity and sustainability because these are values we design into our products from the start," said Dr. Thomas Troeger, CEO of REHAU Americas. "Congratulations to our window solutions engineering team for this valuable innovation."
About the product
REHAU Aspekt+TM 1800, an extension of the company's Aspekt 1800 casement window portfolio, features a sash in the its RAU-FIPRO glass-fiber reinforced PVC material. The window is designed to meet passive house requirements while addressing the growing demand for larger windows in residential and commercial construction.
Aspekt+ 1800 is an outswing casement window solution that provides thermal comfort, acoustic insulation and structural performance. Available in a wide range of colors, Aspekt+ 1800 allows fabricators to build units for up to 30 percent larger openings with stability and torsional rigidity. The Aspekt frame is built with REHAU's North American PVC formulation combined with a multi-chambered design and a triple-seal technology.
The new sash is comprised of a UV-resistant PVC outer layer and a glass-fiber-reinforced PVC inner core. With 3 1/4-inch, 3 3/8-inch and 3 1/2-inch frame depths and a 1 11/16-inch glazing capacity, the system is designed to achieve STC ratings up to 42 dB, OITC 34, structural NAFS ratings up to CW-PG100, and a U-value down to 0.14.