Saint-Gobain Introduces Bird-Friendly Glass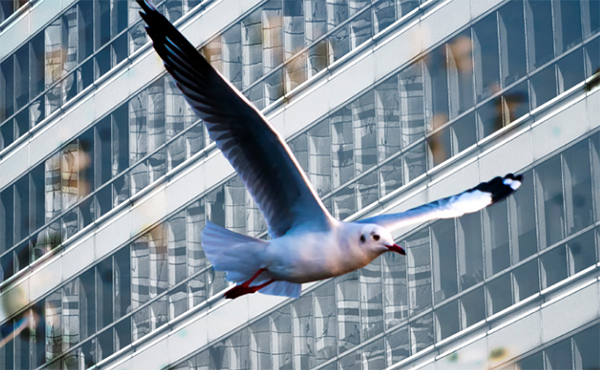 With the 4Bird product family, Saint-Gobain offers a range of glasses with effective bird protection combined with Cool-Lite solar control coatings that allow the architect to design without compromising on the aesthetics or performance of the building envelope.
About 4Bird
4Bird products are combined with Saint-Gobain's Cool-Lite Xtreme and SKN solar control coated glass, offering all benefits related to this product family regarding aesthetics, like low external reflection and color-neutral external appearance, visual comfort, neutrality and transparency for a maximum of natural daylight, and indoor comfort. They are highly efficient, optimal at all times, and provide sun protection and excellent insulation.
4Bird is a full range of solutions to answer the growing demands of bird-friendly glass and glazing, creating a "visible" contrast for birds, avoiding collisions and preserving biodiversity.
The 4Bird family is gathering several product series, each series offering a variety of configurations and designs. The products and design comply with all currently known local regulations and national guidelines. They meet the recognized 2 by 2 inches and 2 by 4 inches rules and tighter mandatory or voluntary regulations like LEED Pilot Credit #55: Bird Collision Deterrence.
First products available
4Bird Frit is a series of specifically screen-printed patterns on #1 or #2 together with Cool-Lite solar control coatings on #2, respectively #4 of laminated glass, by Saint-Gobain depending on the glass composition.
4Bird Etch is a series of specifically acid-etched patterns on #1 by our partner Sevasa S.A., together with selected to-be-tempered Cool-Lite coatings protected with EasyPro on #2 by Saint-Gobain.
4Bird Lami is a series of laminated glass combining Saint-Gobain Glass solar control coatings of the Cool-Lite family with a commercially available bird-friendly interlayer. The pattern is on #2 and on coating #4 of the laminates. 4Bird Lami is its first configuration.