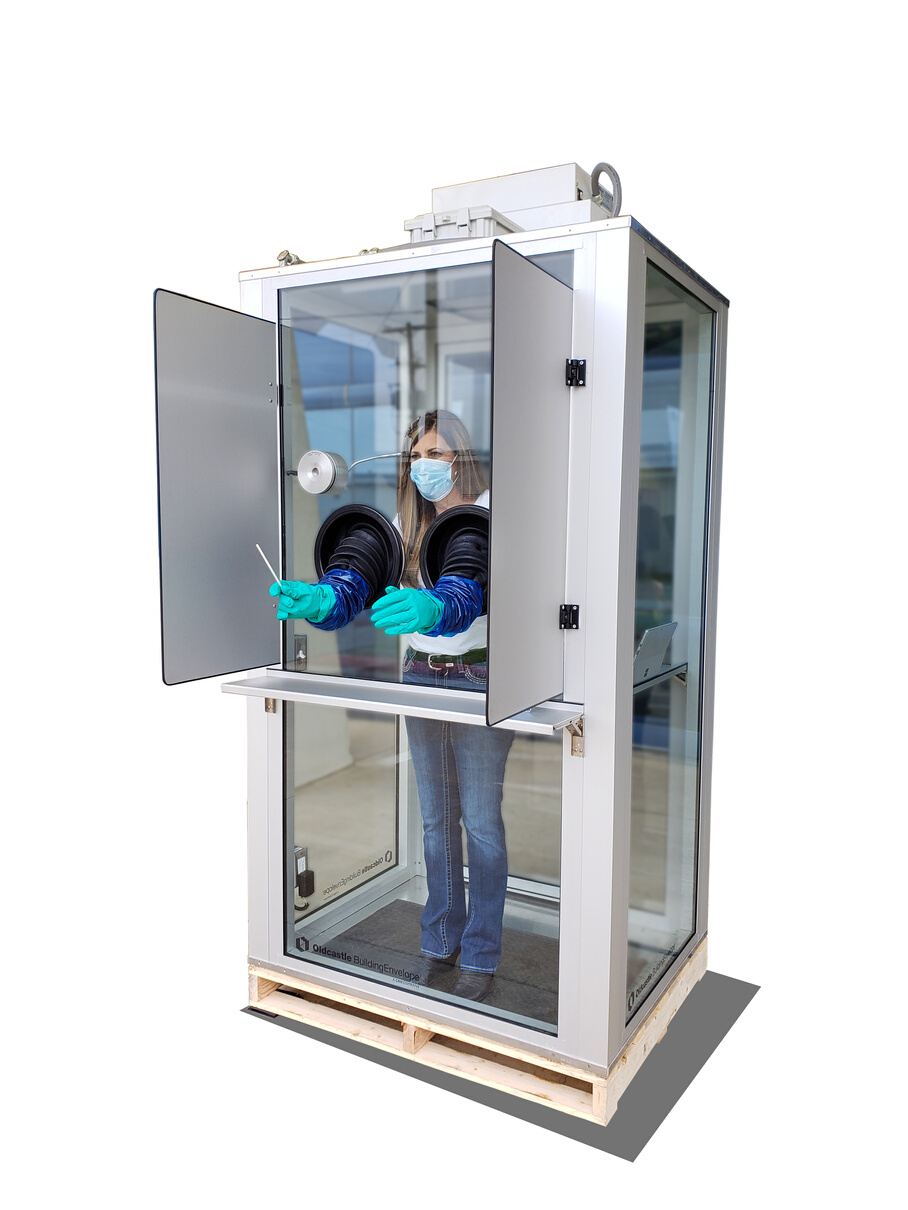 Oldcastle BuildingEnvelope introduced SecureOne Screen and SecureOne Test, protective modular glass systems designed to provide physical, protective barriers between public workers on the frontlines of reopening efforts. The systems:
Mitigate front-line worker exposure to airborne aerosols

Protect workers with an easy-to-clean, durable physical barrier

Improve throughput with the efficient walk-up design.
Product details:
Safety Glazing Certification Council-certified glass

HEPA filtration and positive pressure on interior of enclosure based on clean-room technology*

Hydrophobic coating available

Available in capped 3-sided or 4-sided models

Easy-clean non-porous and smooth surfaces

Durable integrated gloves designed for disposable glove overlay

External shelf for specimen collection supplies*

Two-way no-draft speak-through technology

Privacy wings for added discretion and protection*

LED lighting with warm and cool settings*

Power-connected with built-in light switches and interior outlet*

Anti-fatigue floor mat

Pre-assembled solution with modular capabilities

Integrated pallet or footings for mobility

Standard dimensions: 40 inches by 48 inches by 82 inches (enclosure); height ranges

from 88 inches to 101 inches with pallet and filter

Custom options available for filtration, glass tints, glass fabrication and additional features.
*Dependent on model selected.