2023 Top Glass Fabricators Report
Fabricators speed up to supply an uncertain but busy market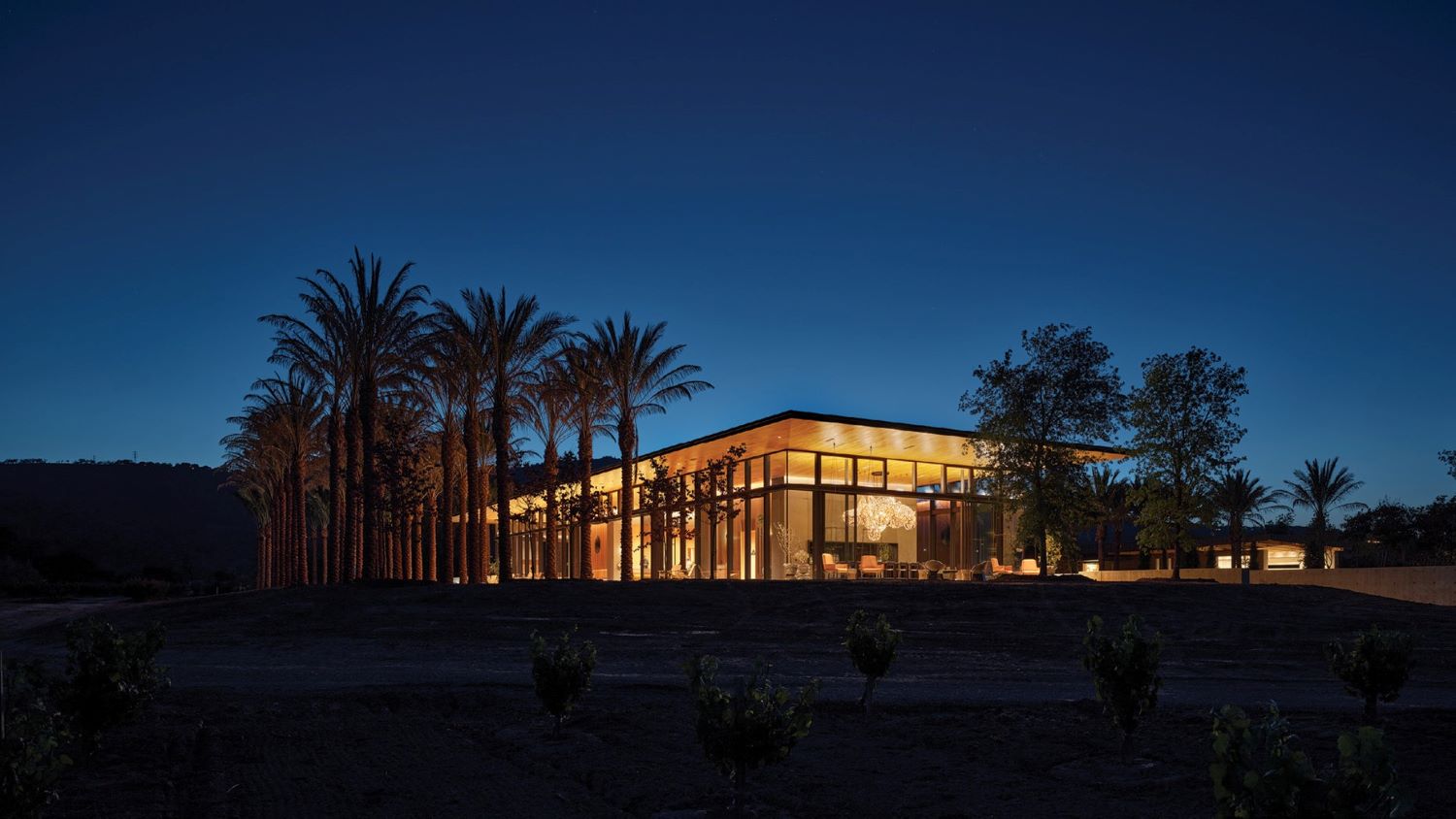 Above: The new Visitor Experience Centre at Caymus Winery in Napa Valley, features floor-to-ceiling glass from Top Glass Fabricator AGNORA. Photo by Matthew Millman
This year's Top Glass Fabricators can celebrate a recovering industry. They report higher sales, increased investment and expanding companies. 
This last year was also one that saw major changes unfold among leading companies. Oldcastle BuildingEnvelope was established as a standalone enterprise in May 2022 after its acquisition by KPS Capital Partners. This last fall, Truelink Capital acquired Trulite Glass & Aluminum Solutions. 
And while 2022 saw plenty of demand for glass, uncertainty about future stability remains as the larger economy continues to take a bruising from inflation and continued supply chain issues. "Mid-2020 through mid-2022, we saw a demand growth of 30-40 percent," says Garrett Ames, president, Dillmeier Glass. "Late 2022, customers' demands have greatly reduced. Seems most, or all, are predicting a very soft and slow 2023, and possibly 2024." 
Fabricators remain agile and innovative in the face of these ongoing obstacles. "Our overall inventory is relatively large and varied, resulting in a cushion against rapid price increases and volatile supply chains," says Adam Mitchell, marketing manager, AGNORA. 
Download the Fabricator Database
Visit the World of Glass Map for: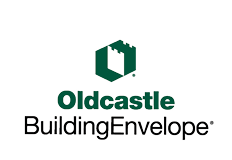 Map of Top Glass Fabricator locations 
Plant production capabilities 
Downloadable list of Top Glass Fabricators 
Thanks to Oldcastle BuildingEnvelope for sponsoring WorldofGlassMap.com.
This document was updated in March 2023 and is available in the National Glass Assoc. store. Free to NGA members.
Top Glass Fabricators Report

Scroll to view the whole report or jump to a section.
 

The Top Glass Fabricators industry ranking includes leading fabricators who supply the North American market.
 

Fabricator product and design trends.
 

Manufacturing innovation and capital investment.
 

Regional market growth and company sales.
 

Major industry challenges.
Products
What glass types do you fabricate?

Fabricated glass types from more to less common: tempered, laminated, decorative, high performance, insulating, bird-friendly, jumbo, protective, curved, dynamic and vacuum insulating glass (VIG).
The four major fabricated glass types—tempered, insulating, laminated and decorative—showed little change in terms of growth, year over year. However, more fabricators report producing value-added products. Both protective and curved glass products showed a 5 percent increase from 2021 to 2022, according to survey respondents. In addition, fabricators report supplying fire-rated glass and self-cleaning glass as well as photovoltaic glass and blinds between glass systems. 
Fabricators continue to lack consensus on jumbo glass dimensions. Fifty-eight percent elected the largest size at more than 130 inches wide. A significant majority of respondents, 79 percent, said they expect glass sizes will increase again in the coming year. 
Higher raw glass sourcing from Asia returned this last year, according to respondents, likely due to eased COVID restrictions in China. Twenty-four percent of fabricators reported sourcing raw glass from Asia compared to last year's 18 percent. Glass sourced from Europe also showed a 5 percent year-over-year increase. 
What design trends have you noticed in the last year?

Security, bird-friendly, energy-efficient, jumbo and decorative were the top five design trends noted by fabricators in 2022.
High-performance glass products showed a 7 percent increase year over year, leading the specialty glass types. Top Glass Fabricator respondents did not report an increase in bird-friendly glass production, as 53 percent of respondents marked it as a trend in 2022, compared to 59 percent in 2021. 
Trends data did suggest an increase in dynamic glass—25 percent of respondents said it was a notable 2022 trend, a seven-point year-over-year increase. 
Top Glass Fabricators reported only a small increase in jumbo glass manufacturing in 2022. Forty-five percent of respondents marked it as a major design trend in 2022, contrasted with 71 percent in 2021. But given the number of fabricators that now fabricate jumbo glass, this may simply indicate that it is a regular part of many fabricators' product mix, given steady demand. 
Fabricator facts
79%
Predict glass sizes will expand in 2023
97%
Purchased raw glass from North America in 2022
Investment
Do you plan to add production capacity in the next year?

While 91% of fabricators planned to invest in capital equipment in 2022, 81% say they will do the same in 2023. The next largest use of investment remains roughly the same for launching new products at 47% in 2022 versus 46% in 2023.

Automation continued to expand in 2022, as entrenched labor constraints inhibit capacity. Fifty-three percent of last year's respondents said they planned to automate in 2022, and this year's results exceeded expectations, with 65 percent of survey respondents saying they automated part of their manufacturing process in 2022. Sixty-six percent of fabricator respondents plan to automate processes in 2023, including the addition of new insulating glass lines, jumbo glass cutting lines and laminating lines.
Given the rise in automation, it is unsurprising that 80 percent of respondents reported using more software for plant optimization in 2022, a flat increase from 2021. Many respondents say they use software across the plant for all production processes as well as for shipping and logistics, project management, and sales.
Higher overall sales coincided with more capital investment for many companies in 2022. Of the 87 percent of respondents who said they expanded production capacity in 2022, 91 percent invested in capital equipment, a 10 percent increase from last year's report. Eighty-one percent plan to do so in the coming year.
Forty-seven percent added new product lines, with a similar number planning to invest in new products in 2023.
Fabricator facts
87%
Added production capacity in 2022
66%
Plan to automate manufacturing processes in 2023
80%
Used more software for plant optimization in 2022
Sales
Which geographic regions are strongest?

Respondents predict regional sales growth will continue along the same lines next year, with the Northeast leading again, followed by the Southeast, Midwest, West and Southwest.
Sales continued to rebound in 2022, with 77 percent of respondents reporting higher year-over-year sales. This compares favorably to last year's report, where only 63 percent of Top Glass Fabricators reported higher sales. Only two percent of responding fabricators say they posted lower year-over-year sales, as contrasted with 11 percent in last year's survey.
Last year's predictions for sales growth by geographic region largely came true this year, with the Northeast showing the strongest growth in 2022, and the Southeast as a more distant second. Only 14 percent of last year's respondents predicted growth in the West for 2022, but 31 percent of responding fabricators for this year's report said they saw growth in the region in 2022.
Respondents predict growth will continue along the same lines next year, with the Northeast leading again. Western growth displaced the Midwest in the ranking for 2023, but only by two points.
The number of companies doing retrofit work appeared to be relatively similar to last year, with 93 percent reporting that less than half of their business is retrofit.
While labor remains the biggest challenge, as discussed in the next section, companies also plan to invest in increased capacity by training workers. Thirty-three percent of respondents said they plan to invest in a training program for employees this year. A little over half of responding fabricator companies use a formal training program, and 25 percent employ a third-party company to train staff.
How are you currently training your employees?

We do informal one-on-one, on-the-job training 63%

We have a formal training program in place for employees 56%

We have occasional training events when needed 47%

We bring in external/third-party subject matter expertise to train/educate 25%

We use MyGlassClass.com 8%

Other 2%
Fabricator facts
33%
Will invest in training in 2023
77%
Sales increased in 2022
93%
Less than half of business is retrofit in 2022
Challenges
What is your biggest pain point other than labor?

Fabricators report their challenges in 2022 other than labor: inflation, procuring raw glass, logistics and getting hardware.
Fabricators once again report high demand, and many sought to increase capacity to meet it. "Our capacity expansion and higher sales required additional staff to keep up with customer demand," says Mike Calandro, supply chain manager, Press Glass. "We added a weekend shift to meet customers' demands," says Joey Wiggins, vice president of operations, M3 Glass.
Only two percent of fabricators reported reducing shifts, compared to 15 percent the previous year, again pointing to healthy demand and business stability.

To meet rising demand, 34 percent of fabricators reported adding shifts this year, compared to 24 percent in last year's report. In survey responses, most companies mentioned being impacted by the ongoing lack of workers. "There is no one to hire," says Doug Betti, director, operations, Viracon.

Beyond labor, inflation replaced transportation and logistics as the major pain point affecting fabricator companies. "There was a rising cost in all materials due to inflation," says Greg Grothoff, vice president of strategic business development, Glassfab Tempering Services.. Many companies struggled with the availability of glass. "Float glass manufacturers seem to be over-capacity, which can extend lead times for us as we are waiting longer for glass," says Alex Oanono, president, Blue Star Architectural Glass. "This is especially an issue with jumbo-size coated glass."

Inflation combined with ongoing and unpredictable supply chain issues. "Significant price increases and supply procurement delays were very problematic issues for our organization in 2022, which we continue to struggle with as we enter 2023," says Shane Merryman, CEO, Consolidated Glass Corp.

Continued supply chain disruptions have forced companies to alter operations. "The largest challenge has been the continued disruption to the hardware supply chain," says Shelby Parks, office manager, Echols Glass & Mirror Inc. "It has forced us to diversify on a greater scale and outsource other hardware manufacturers."

Project delays also had the potential to compound other difficulties. "Many projects have been delayed, which has an impact on supply chain management," says Roland Rossmann, project leader, Garibaldi Glass Industries Inc. "Staffing resources have been difficult to maintain, and as a result, there has been instability in overall manufacturing." 
Fabricator facts
2%
Reduced shifts in 2022
37%
Identified inflation as biggest pain point other than labor
The List
The 63 companies that comprise the 2023 Top Glass Fabricators represent the foremost companies in this industry. Fabricators that are part of this ranking must fabricate architectural glass, supply the North American market and have gross sales that equal or exceed $5 million.
Do you feel your company belongs on the list? Contact Norah Dick, senior editor of Glass Magazine, at ndick@glass.org. 
Over 1 billion    

300-800 million    

Trulite Glass & Aluminum Solutions 

100-300 million  

 

50-100 million    

Dreamwalls by Gardner Glass Products 

30-50 million  

10-30 million    

Southern Wholesale Glass 

All Counties Glass Distributor 

Under 10 million  

William Penn Performance Glass Inc.