4 Ways to Improve Efficiency
Glaziers must continuously be both innovative and resourceful, doing more with less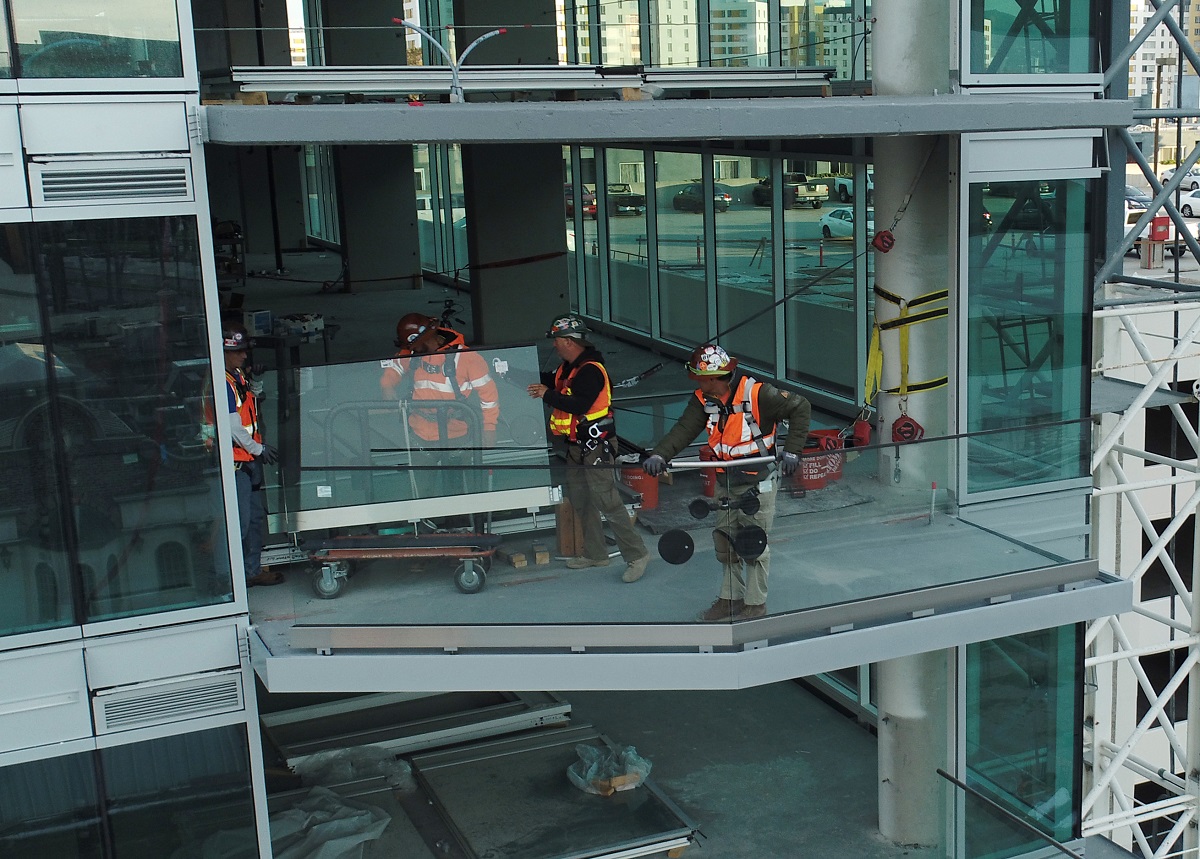 Tight labor markets and strict timelines present numerous challenges to glaziers regarding providing superior quality and on-time installations. The state of the industry requires glaziers to continuously identify areas where efficiencies can be gained, allowing them to do more with less.
Luckily the industry is both innovative and resourceful. Here are four key areas where glaziers and their teams can improve efficiency and maintain high levels of excellence.
Technology: Powerful software
Software can be an invaluable time-saver for glaziers, whether in the office or on the job site. From project management to design software, there are intuitive applications that non-tech-savvy staff will feel comfortable using. In addition to saving time, software can help prevent errors and, in some cases, optimize material fabrication on large projects.
Manufacturers frequently lend a helping hand by developing project estimating technologies. These online applications can be used on the job site to design projects, provide estimates and prepare material lists quickly and accurately. These design and estimating programs are available for various glazing systems, including glass entrances, shower enclosures, glass railings and interior glass partitions.
Tools: Improved glass handling
Integration of glass-handling tools is a quick, high-value way to empower employees to complete jobs safely and efficiently. Outfitting staff with tools like glass dollies and vacuum cups streamlines the installation process. When a glazier must work alone, innovative glass-handling tools are available to better manage the lifting and precise positioning of large-format glass. These glass-lifting tools can be attached to vacuum cups for greater convenience.
Transformative products: Unitized and modular options
The materials and products that glaziers utilize constantly change, sometimes significantly impacting the time it takes for installations and adjustments. Two new and distinct approaches to product design can be beneficial in these cases: unitized and modular systems.
The unitized approach delivers a prefabricated product to the job site, manufactured to fit specific building requirements. Curtain walls, storefronts and glass railing assemblies are all applications that may benefit from factory-assembled products. With no on-site fabrication, impacts from poor weather, congested job sites, insufficient labor and other unfavorable conditions are minimized.
Modular systems take a different approach. Modular glazing products, including some door rail systems, are delivered as standardized components that glaziers can assemble when most convenient. Because modular products are designed as individual parts of a whole, they can be stocked by glass temperers and glaziers, virtually eliminating manufacturer lead times on standard and custom products.
Training: Education for efficiency
Investments in staff training always pay dividends. Staying on top of employee education helps familiarize them with new technologies, tools and processes, opening new opportunities for efficiency gains. Ongoing training develops new skills and serves as a refresher on critical processes that make installations more streamlined, higher quality and safer. There are several online training resources available, including MyGlassClass.com.
Takeaways
The industry's current state requires glass and glazing shops to explore opportunities to make their teams more productive and meaningfully reduce the time it takes to design, estimate and install. By utilizing innovative tools and technologies throughout a project's development and execution, glaziers can improve efficiencies in the field and back in the shop. Ultimately, improved efficiencies, outstanding service and flawless installation enable glaziers to do more with less, making them more competitive and successful.