A+W iShape
Best Innovation for the Factory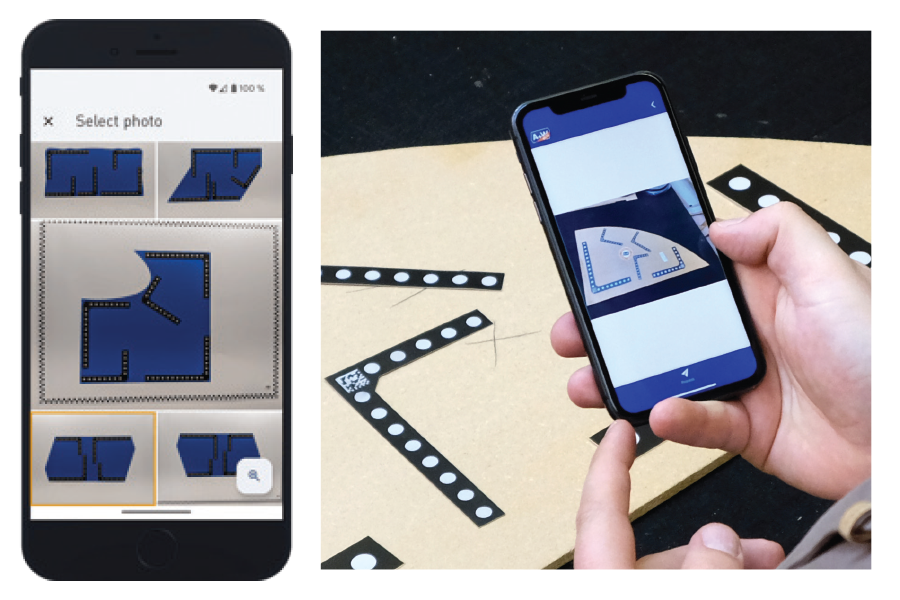 By A+W Software
Speed is highly valued, especially now as supply chain delays lengthen lead times. A+W Software's iShape application, this year's "Best Innovation for the Factory" winner, aims to speed up the templating process with a template-digitizing software solution.
Glass fabricators can find it time-consuming and difficult to accurately and efficiently convert regularly supplied templates to cut glass, says Chris Kammer, marketing lead, A+W Software. The iShape app, which uses Viprotron technology, allows glass fabricators to photograph customer templates with their smartphone camera.
iShape accurately assesses finite radiuses and subtle shape variations on a given template with custom QR-coded L-angles that assist the software in shape reference, says Kammer.
"Even your customers and staff can photograph templates on-site, reducing travel and service times," says Kammer.
The iShape app analyzes the template image and provides a confidence factor to achieve the desired tolerance on the shape within 1 millimeter. The processing power of A+W's cloud backend gives customers a digital twin of their templates to smooth out unintended imperfections.
The app supports Android and iOS devices with modern camera configurations . The company can guarantee an accuracy of 1 centimeter per square meter to the template size, and provides hints for the user in the digitalization process.